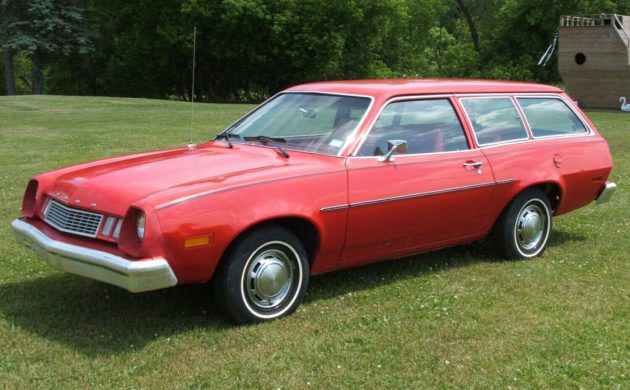 Bidding seems quite reasonable at the moment for what appears to be a highly original 1978 Ford Pinto wagon with under 30,000 original miles. The seller purchased the car from the original owner and photos show a vehicle with minimal signs of use and completely stock condition throughout. The seller contends you'd be hard pressed to find a more original example for the money, and I'm inclined to agree with him given bidding is resting at $4,550 here one eBay at the moment. The Pinto is located for inspection in Morrice, Michigan.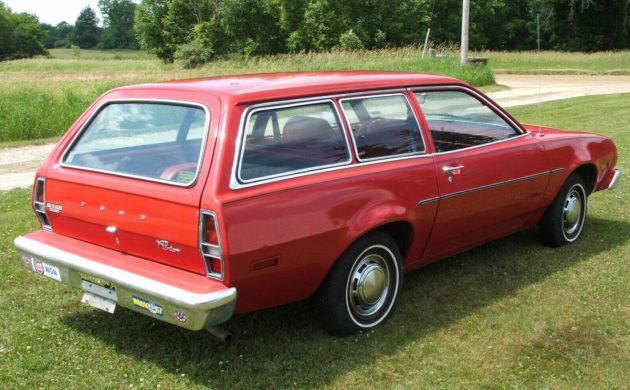 The three-door wagon design is one that I wish would come back to life, as it's a sharp look at that doesn't wade too deeply into being a full-fledged wagon, keeping some of the sporty vibes that only a coupe can offer. Of course, the VW Fox was offered in three-door form, and it was pretty far from anything fitting of the term, "sporting." Regardless, this Pinto presents well from end to end, complete with period bumper stickers still affixed to the gigantic chrome safety bumpers. All four hubcaps are accounted for and glass looks clean and clear.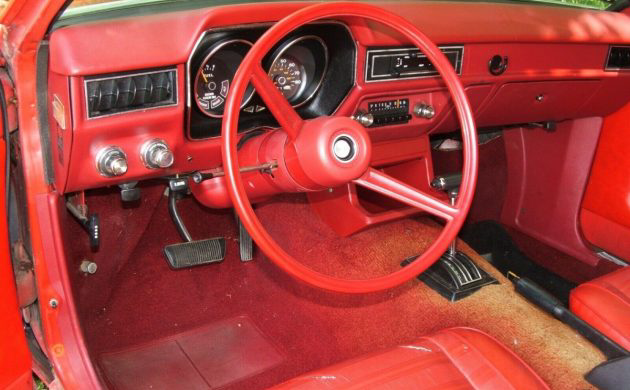 Of course, you need to be a fan of the color red to live with a car like this, as there's an explosion of cherry and crimson every where you look. The carpets, dash, and kick panels all have variations of the color red inside, but that's in keeping with the period when the Pinto was made. The seller notes the Pinto is equipped with the "rare" rear window defroster, and obviously, an automatic transmission. Given there's just 27,817 miles on the clock, this has one-grandma-owner written all over it.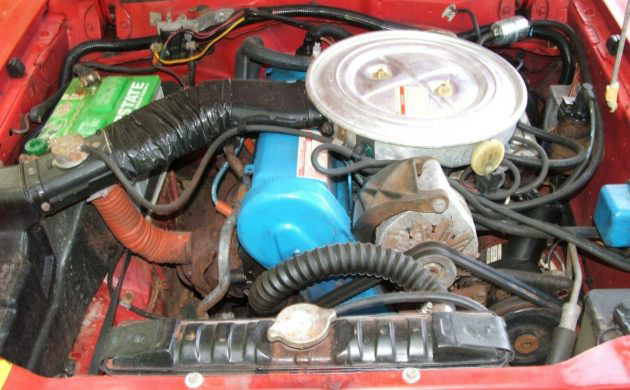 The engine is the standard 2.3L four-cylinder, and the vibrant engine paint still visible is a testament to a low-mileage specimen. The seller notes the only obvious flaws as being some rust at the bottom of the doors but "….very little" overall. The Pinto is an interesting choice for a fair-weather driver, as the stigma around their reliability has subsided somewhat and they're appreciated more then they used to be. The seller has transferred ownership to his name, so the title document will square up with who you're buying it from. A cheap classic that won't cost much to own over the long run – would you park a Pinto wagon in your garage?
Have something to sell? List it here on Barn Finds!