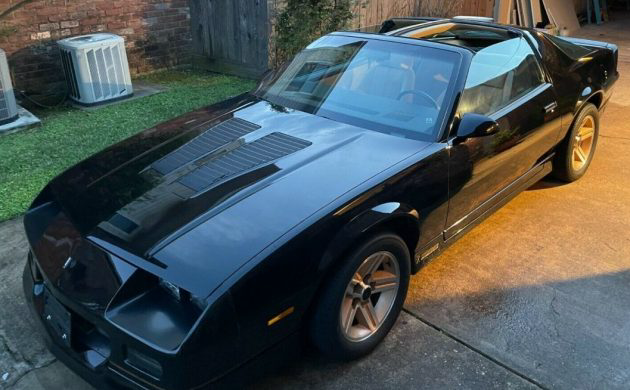 While modern-day versions of muscle cars like the Chevrolet Camaro and Pontiac Firebird are no strangers to being stored with low to moderate miles on the clock, finding what one would consider a standard trim level with under 5,000 original miles is a bit exceptional. This 1986 Chevrolet Camaro IROC-Z has just 2,808 miles on the clock, and the condition leaves no question as to that super-low reading. I'd love to know the story behind this one, as this type of mileage is usually reserved for pace car tributes and other low-volume models. Find the Camaro here on eBay where bidding is over $22,000 with the reserve unmet.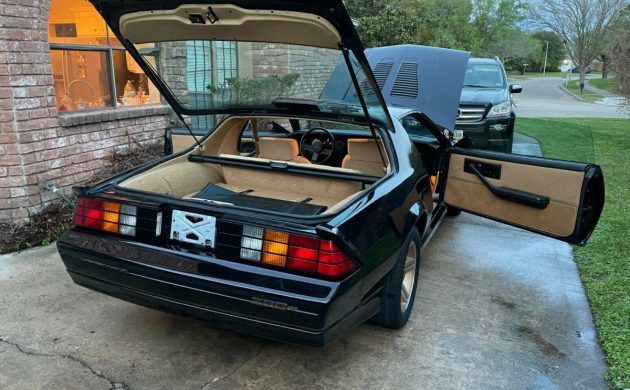 In addition to the obvious appeal of low mileage, I suspect bidding is active simply because this isn't just another pace car. That's another wrinkle when determining what cars and trucks will be collectible someday. You could have a low mileage Chevy Citation, but who cares? It's miserable to drive, so having the best of the worst doesn't much matter. Finding a time-capsule example of a standard model from a desirable product family – one that you actually would like to get into a cruise in on a quiet Sunday morning – well, that's the ticket towards owning something that will never lose value.
Here's the other thing about a car like this: yes, a lot of its value is wrapped up in its low mileage. But because it's just a standard IROC-Z, and not a one-of-5o special edition, you don't have to be nearly as paranoid about adding some actual mileage each year. Its value is not dependent on it begin the lowest mileage Camaro around, but rather, remaining one of the nicest. And as you can see by the interior, it really does seem like one of the best 1986 examples left with unmarked tan cloth, carpets, and door panels, and even mint condition factory floor mats still in place. The A/C works and it comes equipped with power windows, power door locks, and T-tops.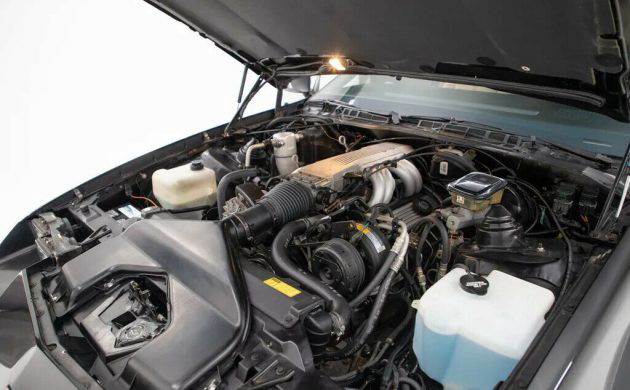 The Camaro is equipped with the venerable 305 and an automatic transmission. It's not an exotic setup, but it will work just fine for adding a few hundred miles each year. The seller notes the fluids have been drained and replaced, and a new battery installed, but that the original belts remain installed. This is strange to me, and I'd recommend swapping those out immediately by the next owner. The tires are also the original Goodyears, and the factory nose cover (bra) and T-top bags remain inside the Camaro, unused. This is likely pretty close to a once-in-a-lifetime car, but the question is, are you prepared to spend upwards of $30K on an '86 Camaro IROC-Z?