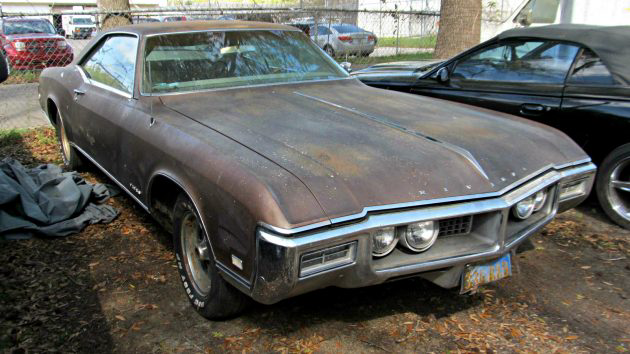 Luxurious with some muscular style, the Buick Riviera is a not so common and somewhat underappreciated automobile. This Riviera is a one owner car and has only covered 30,000 miles in its lifetime. Parked since 1980, this Buick is going to need some work to be a road goer once again. Bidding has just begun, and has risen to $1,275, or you can select the buy it now option of $3,500. Check it out here on ebay out of Tallahassee, Florida.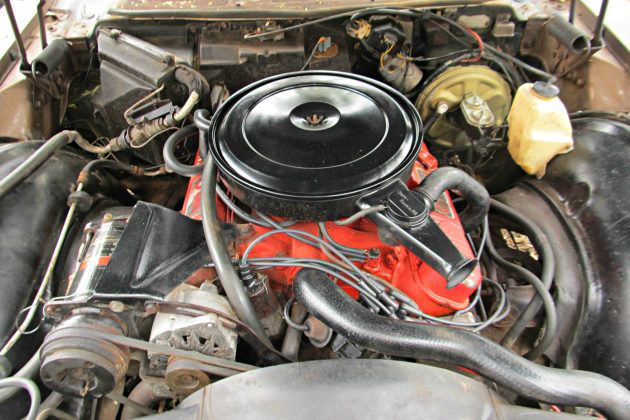 It is unclear why the original owner parked the car, but with only 30,000 miles you wouldn't think anything catastrophic occurred.  Being a Buick it has some displacement and this V8 engine is a whopping 430 cubic inches that produces 360 horsepower and 475 foot pounds of torque. Sadly the current seller cannot complete his dream of restoring this Buick and he only got to see if the engine would turn over and it does. So at the least the engine is not seized. With no real details on this cars history, it is difficult to surmise if this engine will be a healthy runner once more.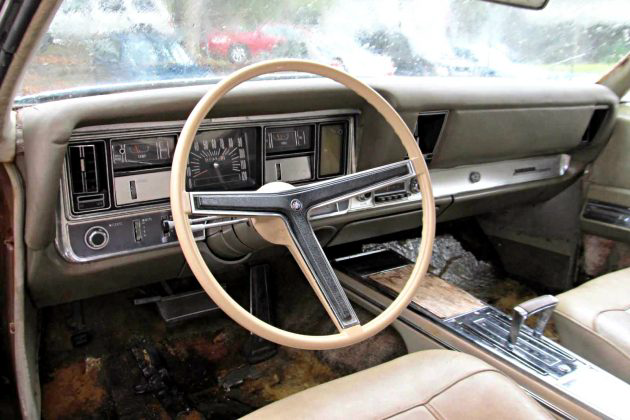 It is difficult to tell this is a Low mileage Buick from the exterior, although the interior is in nice condition, but apparently the seller or someone removed the factory carpet. With no rips or wear on the factory upholstery, the thing that may need to happen with the seats is that the foam/padding may need to be replaced in order to "fill out" the factory upholstery. The light colored dash looks nice but there is a wrinkle on the driver side that may have occurred from something resting against it. The door panels looks clean, but the headliner is falling and will need to be replaced.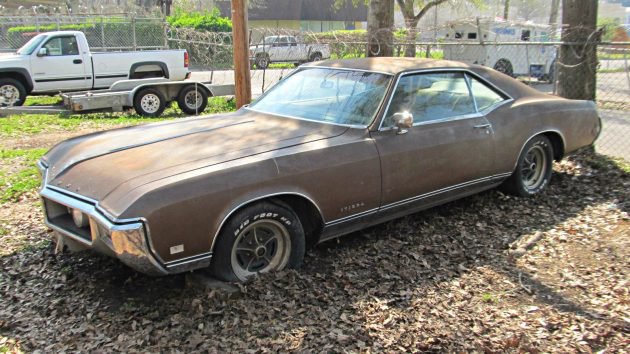 Strangely the paint is oxidized and lightly discolored where as the chrome looks excellent. Being a native California car, may explain the current paint situation. Although parked for 37 years, rust and corrosion do not appear to be an issue with this Riviera, although the seller mentions there is minimal rust. It would certainly benefit from a paint job but otherwise, the exterior seems nice and appears to need little else. The under body is rock solid, making this Buick seem like a clean and honest project to get into on the cheap. Would you jump on this stylish Riviera?