I'll admit it: though I am a diehard GM and Mopar fan, I do have a soft spot for some Ford automobiles, including the Fox-body Mercury Capri. There is something about the Capri's styling that looks more mature and aggressive to me than a similar Mustang from that era. This particular car is a 1982 model, and though a bit weathered, looks to be solid overall. Find it here on craigslist in Carbondale, Pennsylvania with an asking price of $3,500.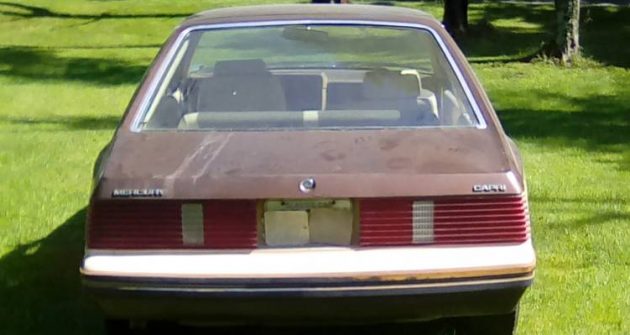 Introduced in 1971 as a rebadged Ford Capri, the Mercury Capri was reinvented as a pony car beginning in 1979. Essentially a Mustang with different styling, the Capri featured a squared-off front fascia, horizontal bar grille, and distinctive flared fenders, along with minor trim changes. Whereas the Mustang came in both notchback and hatchback coupes (and, beginning in 1983, a convertible), the Capri came solely in hatchback form. This particular car is a base model and appears to be solid overall. The original wheels were swapped for later Ford Mustang wheels, and are wrapped in cheapo aftermarket tires. A set of TRX wheels or ten-holed wheels with Cougar-logo caps would look much better in my opinion. The bumpers appear to have fading, and the two-tone brown and tan is kind of a turn off–a two-tone paint scheme like this would be more visually-appealing.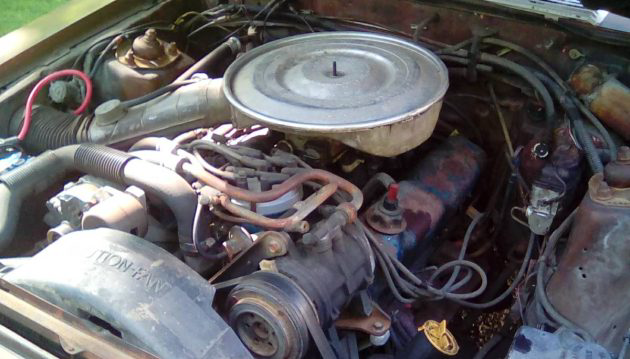 This particular Capri is a factory V8 car; unfortunately, it's not the 5.0 (302 cubic inch) V8 you were probably hoping for. Instead, it's a 255 two-barrel V8. Rated at 115 horsepower, the 255 was essentially a de-bored 302 and has little to no performance guts at all. Factor in the three-speed automatic (without overdrive, to top it off), and you have a car that is better suited for getting from Point A to Point B, rather than winning races or making long, smoky burnouts. I would ditch both the engine and transmission and swap in a 5.0 and a T5 manual transmission; there will be a little modifying that will need to be done for the manual transmission swap, but you can source 5.0 V8s just about anywhere, and with the 5.0's performance potential, the sky's the limit. I personally would build up the 5.0 with a carburetor (similar to a 1982 Mustang GT 5.0's engine), source a 1991 T5 transmission (built by World Class), swap in an 8.8 inch rear end, and go Fox-body Mustang hunting.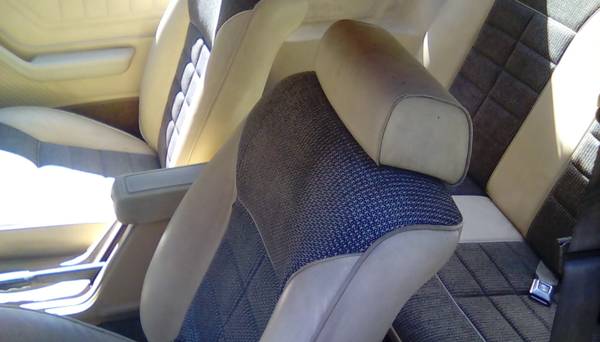 Arguably the best part of the car is the interior, which overall appears to be in good shape. There is a crack in the dash, so a new dash pad would need to be sourced. I would also replace the driver's seat headrest material, as there is some discoloration. Otherwise, the seats, console and door panels appear to be in good condition. With the right mechanical and visual changes, this would be a great car to cruise in, though I would try and negotiate a lowering in the price. Considering that this is one of only 20,981 base model cars, and factoring in the rare 255 V8, this is a rare car. What would you do with this Mercury Capri?