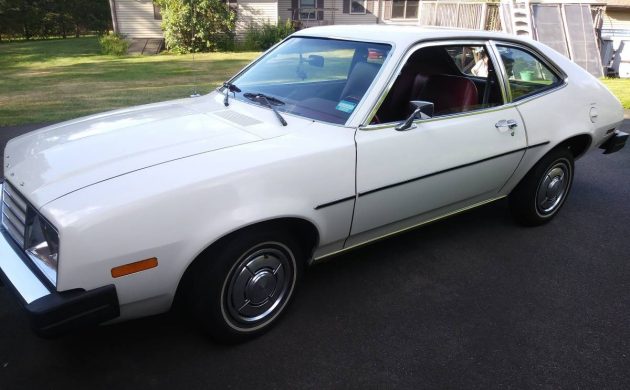 Sometimes old cars have very low mileage because the owner thought it had the potential to become a collectible classic. We have seen this with cars like the Buick Grand National or other limited edition vehicles. More often we see ordinary cars with low mileage simply because they were not used, that is the case with this 1980 Pinto. I doubt this car was put away with the intention of it being valuable one day, the current owner purchased it from the original owner's estate 20 years ago. Check it out here on craigslist in Cromwell, CT for $5,000. Thanks to Barn Finds reader Dennis House for the tip!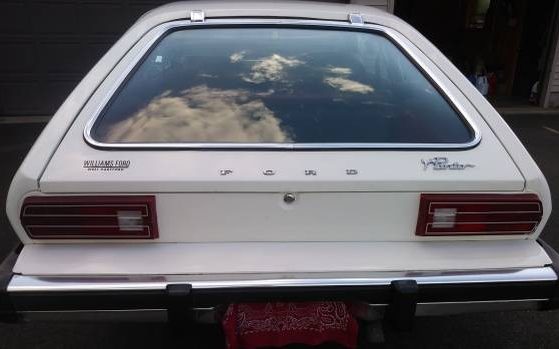 This Pinto is in amazing condition. The original owner picked it up from the original owner's estate in 2000 with 24,000 miles on the odometer. Since then it has only been driven in good weather for daily commuting and stored in a heated garage for the winter. The car is rust free and the paint is probably original, we can see the dealership decal from Williams Ford in West Hartford which is close to the car's current location. 1980 was the final year for the Pinto, the taillights were updated for the 79 and 80 model years making it easy to distinguish a late model Pinto.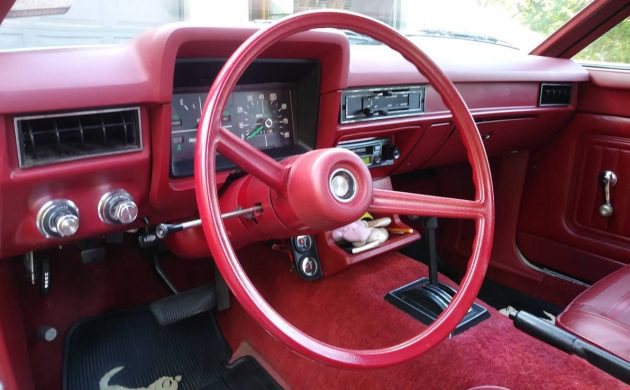 The red interior speaks for itself and looks great with the white exterior, it's in great condition and helps to back up the low mileage claim. An AM/FM cassette player has been added but the original AM radio comes with the car. Some aftermarket gauges have been added which are probably a good thing considering the lack of factory instrumentation. An updated instrument cluster was used for '79 – '80 and only included a speedometer and fuel gauge with warning lights for everything else. The automatic transmission is a good option but I would prefer to see a manual.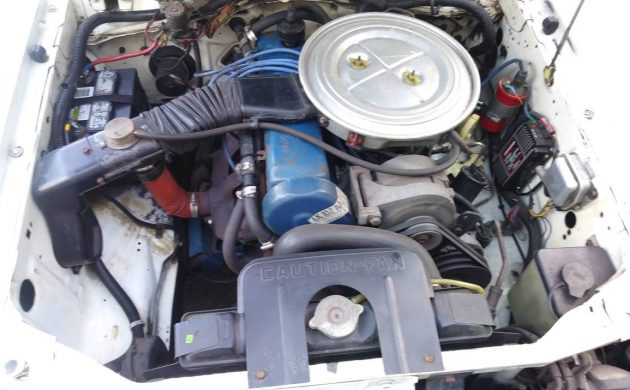 The 2.3-liter four-cylinder was the only engine option for 1980, the V6 was not made available for the final model year. Power steering is present but air conditioning is not. The car runs well and has a new exhaust system but the catalytic converter and smog pump have been removed which may be a problem in some states with emissions testing. An aftermarket MSD ignition box and coil have been added and can only help make the 2.3 more reliable and smooth. There is no doubt this car is the real deal and for just $5,000 quite possibly the best 1980 Pinto in the world could be yours!