This Tobacco Brown 1979 Porsche 928 has been sitting in a garage on jack stands for some time. The car looks to be in great shape. It is for sale here on eBay with 6 days remaining in the auction. It is listed with a Buy It Now Price of $14,500 or you can make an offer. The car is located in McKinney, Texas which is just north of Dallas.
I used to work at a Texas Instruments plant in McKinney 35 years ago. I know that area has grown up a lot from the sleepy little town it once was. The interior of the car looks fantastic with the 5 speed shifter proudly standing out in the middle of the console. There may be a little sun fading on the top of the dash. The seller states that the seats were wrapped with sheep skin covers their whole life so they are said to be in excellent condition.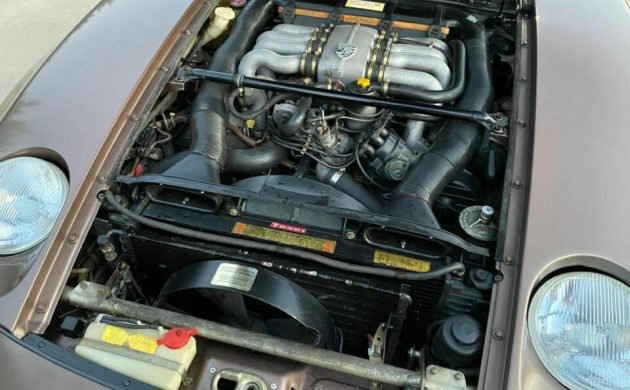 The Porsche 928 was produced from 1978 to 1995 and received upgrades to its power plant over the years. I always thought that 928's were equipped with 5.0 liter engines but the early cars only displaced 4.5 liters. They were rated at 219 horsepower from the factory and provided a 50/50 front to rear weight distribution. Are these wheels considered "phone dial" aluminum wheels?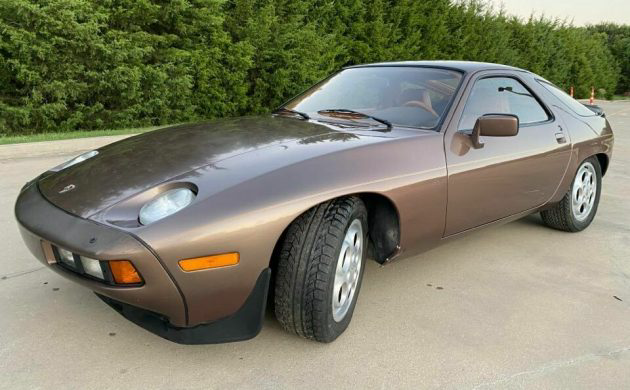 I remember thinking how great the 928 looked when it was introduced. I later drove one with an automatic and rack and pinion steering and was not impressed with the power. This car is a one owner vehicle with 33,000 miles and looks like it might have some minor needs but would be a great car for the right price.