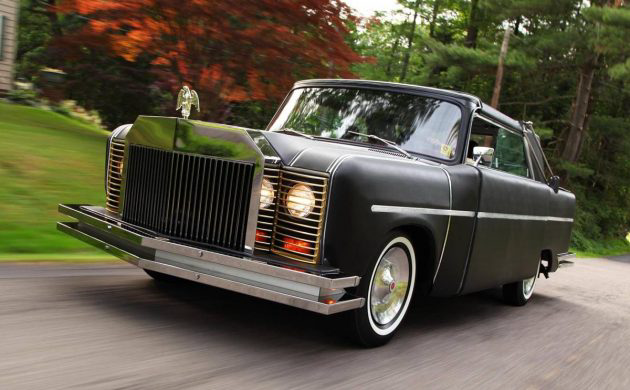 If you've seen one 1973 Mohs SafariKar you've seen them all… Well actually, since they only made three of them, if you've seen one you've seen one of three. To say that they're rare is like saying that the year 2020 has been a wee bit challenging. This incredibly rare and incredibly weird car can be found here on Hemmings in Courtdale, Pennsylvania. The seller is asking – are you sitting down? – $385,000 or best offer. Buckle up, let's check this thing out.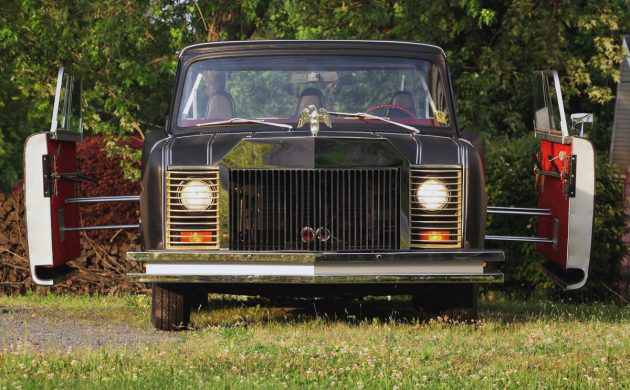 For the love of all that's good and holy! What's going on with those doors?! They almost look like something that Q would have come up with on a James Bond car, except that they would have spun around at 2,500 RPM and would have turned into saw blades. Maybe that would have been the second-generation version if Bruce Mohs wouldn't have passed away in 2015. Undoubtedly one of the most creative minds to have designed and built cars, Bruce Mohs was no stranger to thinking outside the box. No pun intended on using the word box, by the way.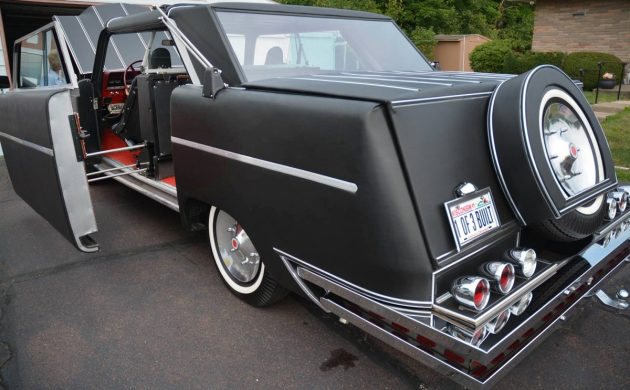 You can see how boxy the SafariKar is. It's a true handbuilt custom and there were only three of them ever made. For the record, that isn't flat black paint, it's stretched Naugahyde over padding which is glued and riveted over aluminum body panels on a steel framework. No, I haven't been drinking, that's really what it is. There is one door on each side and with a nod to side-impact safety, each door slides straight out from the sides and passengers can get into either the front or rear seats from the front or the back side of the door. That's genius and very cool. Another great feature is the retractable hardtop, which we don't get to see in action, unfortunately.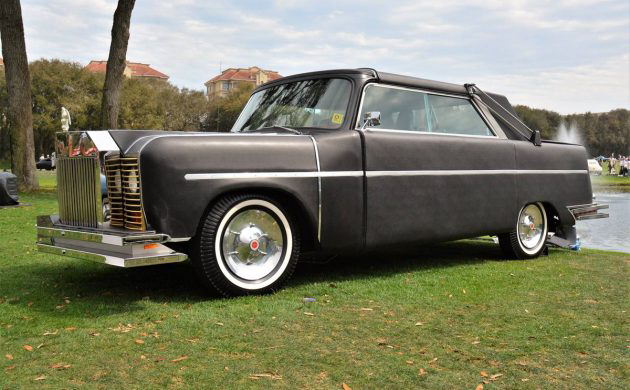 One thing about the listing and photos, for a car that is so incredibly rare and so incredibly unusual and so incredibly cool, there is not one photo showing the passenger side at all. Nothing. Nada. Zilch, not one even a slight glimpse of the passenger side. Why is that? Is it just me or are sellers just plain not caring about decent photos anymore? The SafariKar was made specifically with the market for an African safari car in mind and they were built, basically, on a truck chassis. The seller spent an incredible $650,000 on the restoration of this car.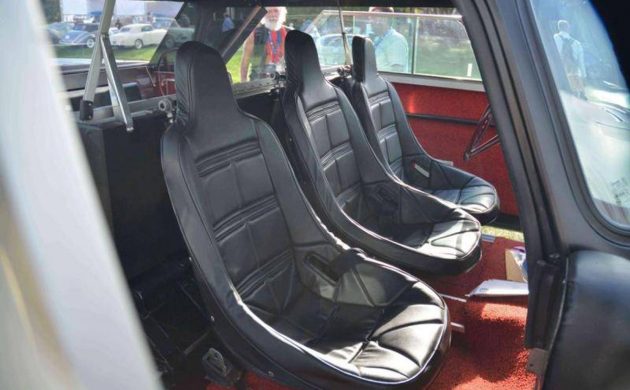 Sadly, it doesn't even need to be said in 2020, but there is no engine photo. Not one. It should have a 392 cubic-inch V8 from International under the padded hood. And, the photo above is literally the only photo of the entire interior. THE ONLY ONE. This car deserves a much better presentation than this and my apologies for scolding the seller, but come on! There are no photos of the folding bed in the back, none of the underside, which could have had four-wheel-drive as an option, none of the dash, nothing. But, if any of you wanted to really make an appearance and just sold 128 shares of Amazon stock (for $3,008 per share as I write this), here's your car! Have any of you heard of the Mohs SafariKar?