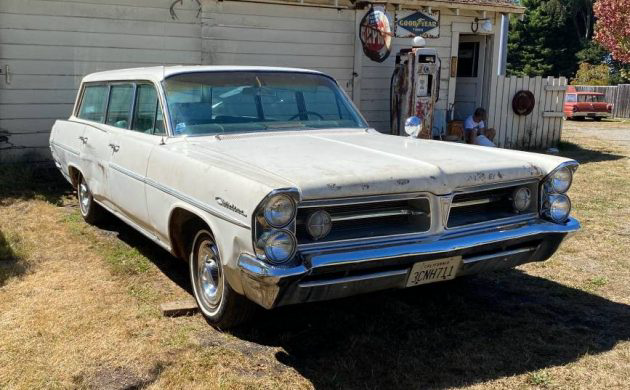 With the ongoing growth in popularity of classic station wagons, buyers tend to be clamoring for affordable project vehicles. This 1963 Pontiac Catalina Safari would seem to be a great candidate for restoration. It is largely complete and is structurally sound. It shows a lot of promise, and with an asking price of $3,000, it is definitely affordable. The Pontiac is located in Loleta, California, and has been listed for sale here on craigslist. I have to say a huge thank you to Barn Finder Angliagt for referring this classic wagon to us.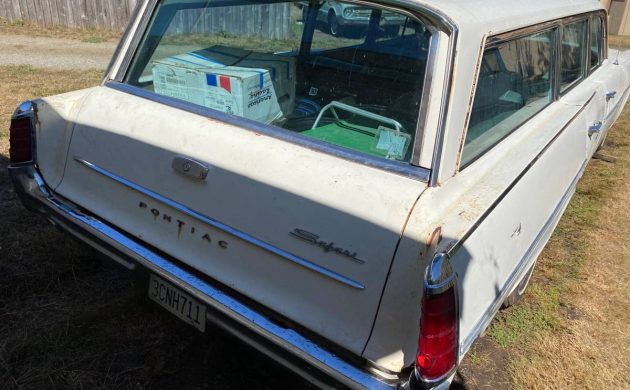 I have to give the owner credit because he doesn't shy away from the fact that the Catalina has body issues. The good news is that these issues aren't rust-related. The body wears plenty of minor dings and dents, and there are a few areas of surface corrosion. However, I can't spot any panels that couldn't be repaired with a bit of time and patience. The buyer might choose to replace the back door on the passenger side because that is the one with the worst damage. That would be a matter of personal choice. The Cameo Ivory paint is looking tired and baked, and there is evidence elsewhere on the vehicle that it has seen its share of UV rays. There are a number of trim pieces that are missing, and it looks like both bumpers might be damaged. On a more positive front, all of the tinted glass appears to be in good condition. If the Pontiac is as rust-free as the owner is claiming, then it could be a great candidate for anyone hunting for a DIY project to tackle at home.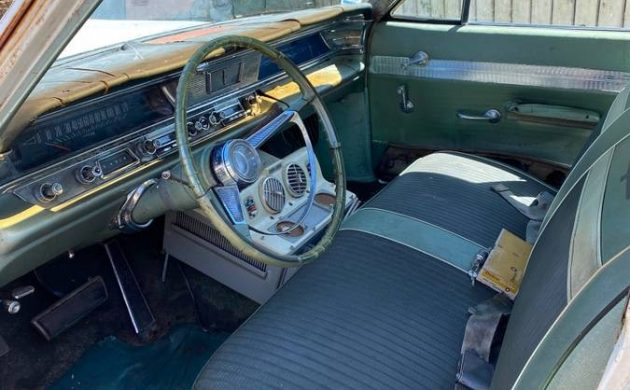 The Pontiac's interior is a bit of a mixed bag. The seats and headliner look like they might respond well to a deep clean. However, the shopping list for parts is still going to be reasonably long. It will need a carpet set, dash pad, door trims, and possibly kick panels. There is an aftermarket air conditioning unit sitting on the transmission tunnel, but I'm sure that the buyer can find a tidier alternative fairly easily. Once again, the majority of this work could be tackled in a home workshop. There are no engine photos, but we know that the Safari is fitted with a 389ci V8 and an automatic transmission. There were several versions of the 389 available in this model year, but it isn't clear which is fitted to this wagon. The engine doesn't currently run, and it isn't clear whether it even turns freely. However, if it can be revived, then there should be at least 230hp available under the right foot. One change that has been made is that the Pontiac has had a front end transplant. There is now a '63 Grand Prix front end in place of the original, which shouldn't be a bad thing. The owner also mentions the fact that he has collected some missing pieces, but it isn't clear whether these are drivetrain items, body trim, or interior components.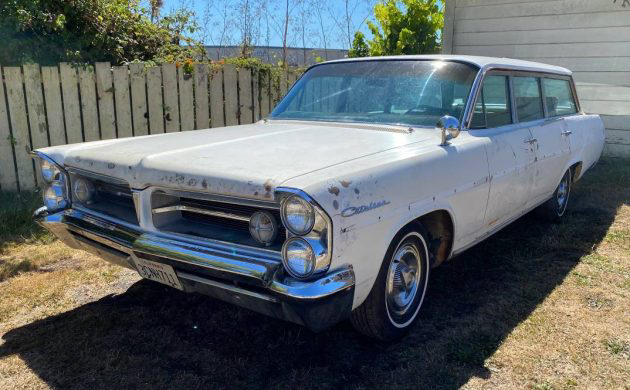 The owner of this 1963 Pontiac Catalina Safari admits that he isn't that keen to sell the vehicle, and is only doing it because he has too many projects. That is also why he is standing firm on his asking price. It is going to take some time and patience to return the wagon to its former glory, but at least the buyer won't be facing the prospect of wholesale rust repairs and metal replacement. Classic wagons continue to increase in popularity and value, and the Catalina Safari is no exception. Finding a really good one for under $20,000 is a battle, while figures over $30,000 are not unprecedented. If this one is as structurally sound as the owner indicates, then it would seem to be a financially viable project at an affordable price. Once restored, this is a classic that would attract plenty of attention wherever it went.