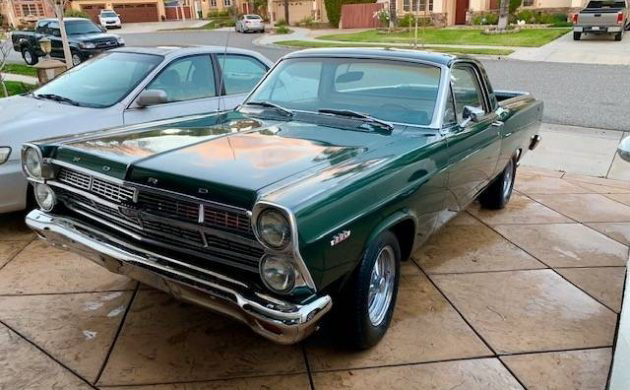 Here is a nice example of a unique vehicle which looks ready for either the local show and shine or sunny summer driving.  A beautiful 1967 Ford Ranchero, located in Simi Valley, California and listed here on Hemmings for $14,950. The seller doesn't provide much-written information, but the pictures represent the car well. It looks solid and may be an original California car as the current owner is only the second. The paint has a nice shine and although not indicated, it looks to have had a recent two-stage base/clear repaint. The chrome and bedside trim look excellent. The seller seems to be showing minor floor patch repair on the underside pictures, but this ute still looks solid and the work looks to be quality with a replacement patch panel butt welded.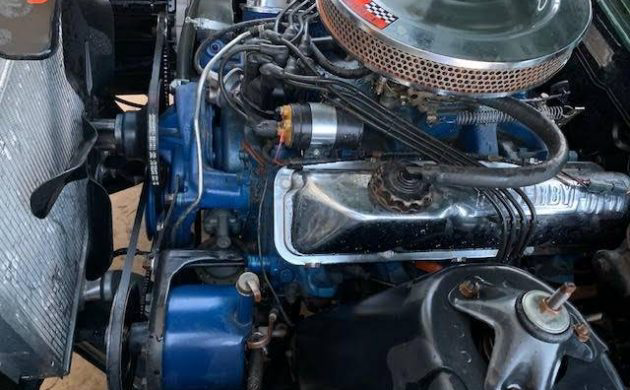 Wedged between the shock towers is a recently rebuilt 390 4bbl. This is either the original engine 390 or original engine type as indicated by the Z-Code of the fifth digit in the VIN. The mileage is listed as 69,000 and could very well be original in which case the engine and transmission were probably refreshed than replaced. It is hard to see from the pictures if the exhaust manifolds bolt on the side, indicating original heads. Interior is a mix of original and tasteful improvements. The big safety 1967 steering wheel has been swapped out. Aftermarket gauges are placed where the radio used to be, and buckets and console are used.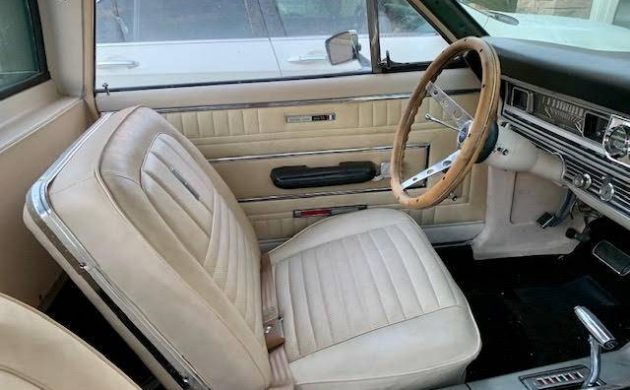 The owner claims to have had it professionally restored and it certainly looks like it, all the aspects of the restoration work together. The aftermarket Cragar SS wheels may not be preferable to everybody, but I like the look and think it gives it a period look, something which could have been profiled in a late '70s early '80s reader rides section of Hot Rod or Car Craft magazine.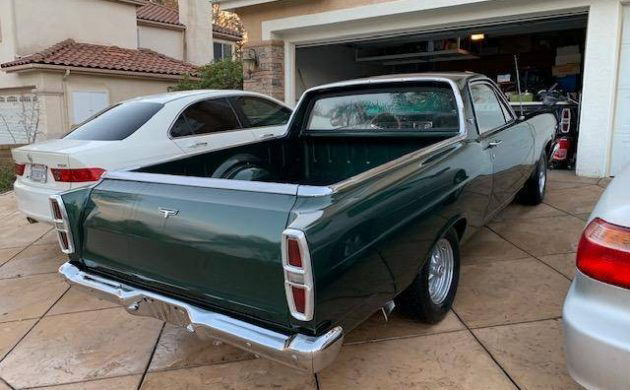 Some Barn Finds readers may consider it to be priced a little high. The Rancheros don't seem to have been able to command the same value as similarly equipped hardtops. Regardless, another couldn't probably be restored to this level at this price. The seller looks to have a Mach 1 and another Ranchero buried and stuffed in a two car garage. This affluent neighborhood may not be all that receptive for a driveway full of vintage Fords, so a little price haggling may be possible. One thing is certain, you wouldn't see a row of similar cars at a show or cruise event. It would be fun to use it for light duty use, like picking up bulky items at a big box retailer. The only fault I can find is only one friend or family member could enjoy driving it with you.