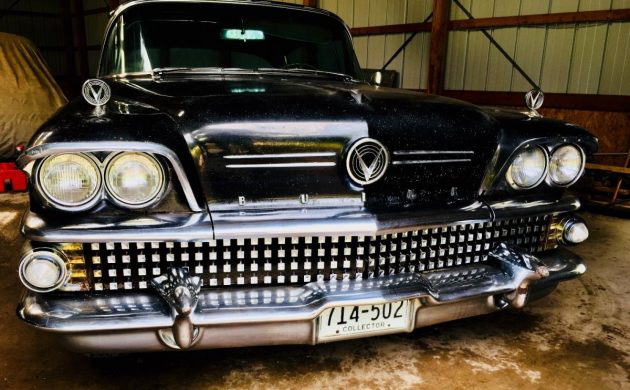 Technically the correct name for this car is the 1958 Buick Roadmaster Limited Riviera – Model 750 which in anyone's language is quite a mouthful, so I think that I'll just abbreviate it to Riviera. Listed for sale here on eBay, this Riviera is located in Minneapolis, Minnesota. It is offered with a Bill of Sale signed by the owner. Bidding has seen the price rise to $3,450 but the reserve has not been met as yet.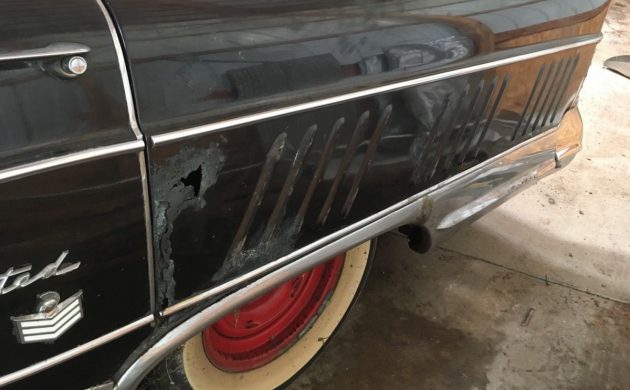 This Riviera is definitely a project car. There is rust to deal with, the worst of this being in the trunk floor and both quarter panels. There is also some in the eyebrows above the headlights. Most of the trim is present on the car, and the trim that isn't actually attached is in boxes in the car. Most of the trim appears to be quite good, but there are some pieces that may need either refurbishment or replacement. The glass is all generally quite good, but there is a nickel-sized chip in the windshield high up on the driver's side.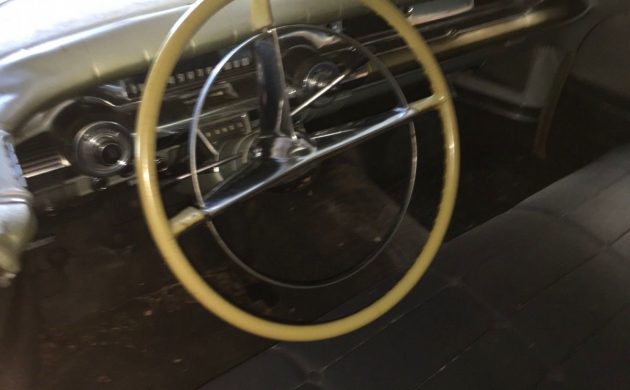 Unfortunately, the interior possesses that all-pervading odor of mouse. They have wrought havoc on the headliner which will require replacement. The dash itself looks quite good, although the original radio is missing. The dash pad also appears to be in good condition. The seats appear to be in good condition, but the door trims will need to be re-upholstered. I guess that it is worth considering that if mice have done so much damage to the headliner, what have they done to the stuffing in the seats or to the wiring under the dash?
This is the 364ci Fireball V8 which is backed by the Dynaflow transmission. The engine hasn't run since the car was placed into storage in 1997. The engine does turn freely, but the seller has not attempted to start it. He feels that the gas tank and lines should probably be cleaned before that is attempted. The Riviera also featured air-cooled aluminum drum brakes which represented quite a technological achievement when new.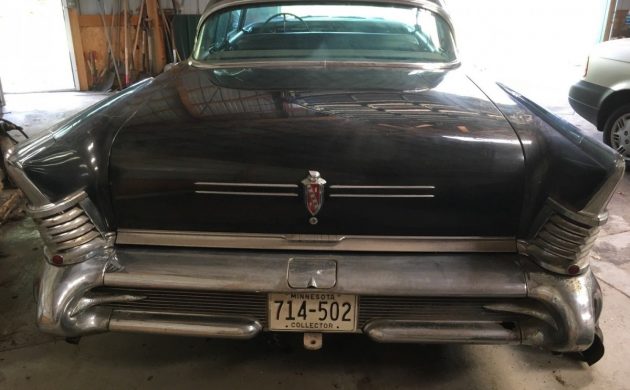 This Buick is going to require a lot of work. The rust and corrosion in the trunk area and rear quarter panels are quite severe and is not going to be easy to repair properly. The extent of the work required on the interior simply won't be known until that part of the car is inspected properly. However, 4-door hardtops are quite nice cars, and this one is unusual and maybe a bit rarer than most. If the drive-train turns out to be in good condition then this could be a good candidate for a restoration.