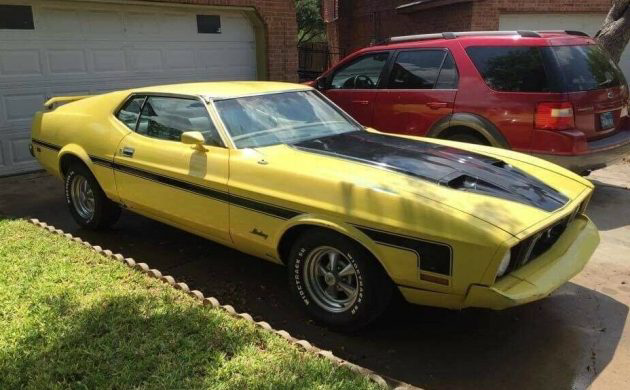 The Mach 1 was a high-performance version that Ford introduced for the 1969 model year, and it instantly became a huge hit. By the time this 1973 Mustang Mach 1 was built, the model had undergone its first facelift but still had visual and performance enhancements to let you know it wasn't just a regular Mustang. You can find this one for sale here on eBay for $9,350 and no reserve.  Thanks Larry D for the tip!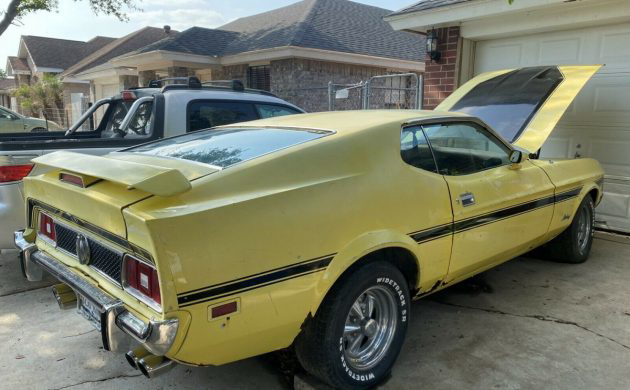 An original example, this Mach 1 looks high-performance with its bright yellow paint, bold striping, and twin hood scoops. I particularly like this color combination – you don't see many yellow cars on the road now so this is a sure way to stand out!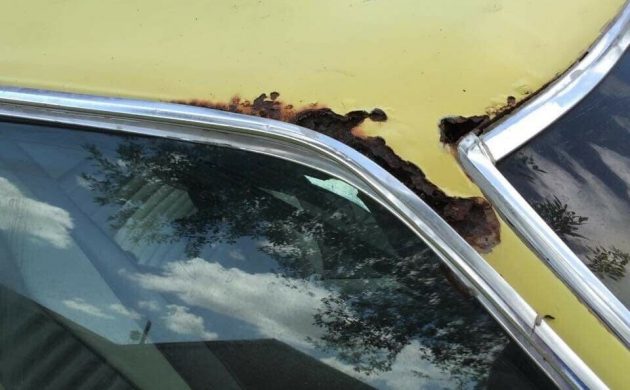 Unfortunately, there is some rust along the windshield, quarter, and rocker panels that the next owner will have to tackle, which means this is more of a candidate for a full-on restoration rather than being kept as-is.
The seller tells us that this example comes with a 429ci engine and C6 3-speed automatic. I didn't think that the 429 was offered in 1973, and I also think those decals don't look like typical 1973 decals either. Could this perhaps actually be a 1971 Mach 1? Speaking of engine and transmission, neither one is completely installed here, and you can see quite a few little bits and pieces missing in the photo. There's no mention of what their running condition is, either.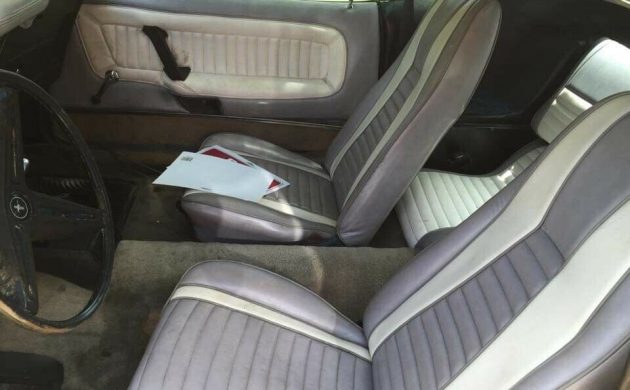 The interior here is pretty interesting, with those 2 tone seats front and rear. Those door panels are not a design I've seen on this era of Mustang before – do they look aftermarket to you? They match the seats, at least. Either way, the interior will need some work – there is wiring sticking out from underneath the dash, a hole cut where there used to be a radio, and dirty carpet. Although compared to the rest of the car, this is probably the easiest area to tackle some updates! In 1973, over 134,000 Mustangs were built. The Mach 1 was the most popular style after the standard coupe, with over 35,000 built. Mustang parts are easy to source and there are plenty of resources available to help with restorations. So, who is ready to take on the challenge and be this Mach 1's next owner?