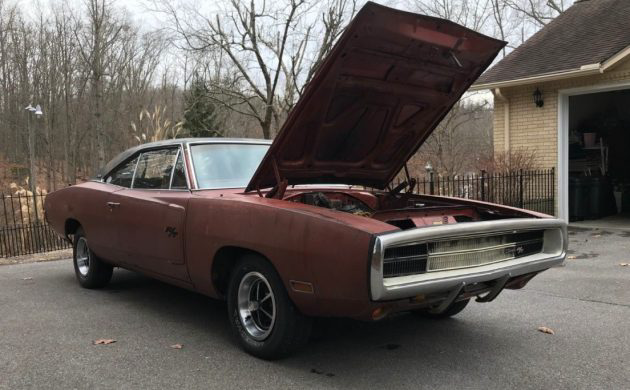 Desirable but incredibly scarce in any type of survivor grade condition, the Dodge Charger is a muscle car admired for its style and power. Miraculously this Charger R/T 440 has covered only 43,000 miles in its lifetime! While there is some rust to be found on this machine, this is not a cancerous rust bucket like so many of these cars turn out to be. Ready to drive, this Charger is offered for the buy it now price of $29,999. Check it out here on eBay out of Mount Hope, West Virginia.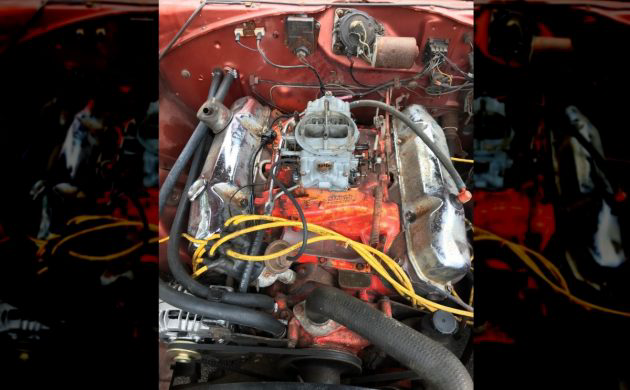 The original 440 V8 is in place and is ready to roll. The drive train is numbers matching, but a few items have been replaced. A new alternator and battery have been installed, as well what appears to be a Holey carb, and chrome valve covers. Also, a popular Accel super coil was installed at some point as well. A wood 2×6 supports the new battery, but the rest of the engine bay appears in reasonable condition with no rot in sight.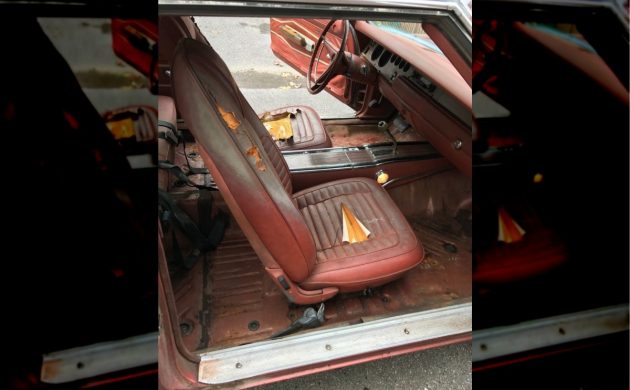 The carpet has been pulled from the interior, but ironically that is where this Charger shines. The floors are very solid with only a couple of minor areas of concern. While there is some minor rust to be found, there is no rot which is nothing short of a miracle. The interior appears to be quite complete, but the seats and door panels need some attention. The center console and dash are quite nice.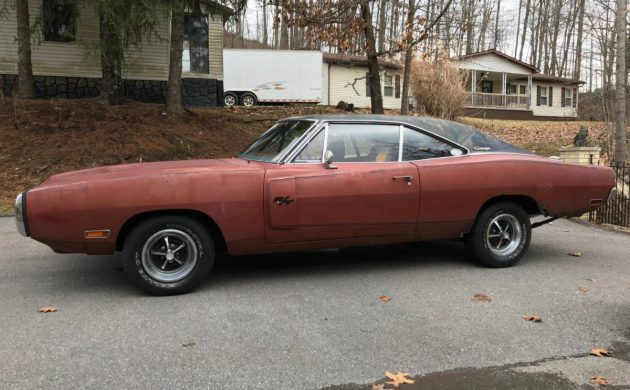 Appearing to wear original paint, this Charger has most of its paint still in place with a few areas of surface rust. Also, there is some minor rot in the lower section of the quarters, and in front of the rear arches at the end of the rockers. The only other notable rot is a small area towards the front edge of the trunk. Surface rust is immensely present on the underside of this car, but it doesn't appear to be anything a sandblaster and some paint couldn't handle as far as suspension parts go. The only thing questionable about this charger is a sheet metal seam on the "B" pillar where the vinyl top used to be. I cannot tell if this area has been tampered with or not. Someone at some point removed the vinyl top and painted the roof black. Looking beyond those concerns, this Charger is very solid compared to many similar era Mopars we feature here on Barn Finds. Would you take on this Charger R/T survivor?