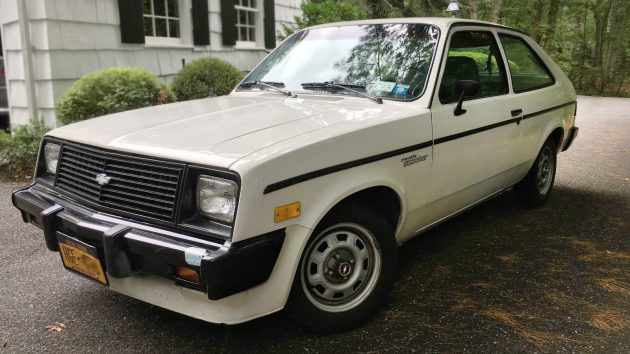 This 1983 Chevrolet Chevette Scooter has been with the same owners, and was garaged, for three decades. It's now listed on eBay with an unmet opening bid of $4,500! You Chevette lovers, this is a nice one and it's located in East Setauket, New York. Thanks to Barn Finds reader Kevin F. for submitting this one!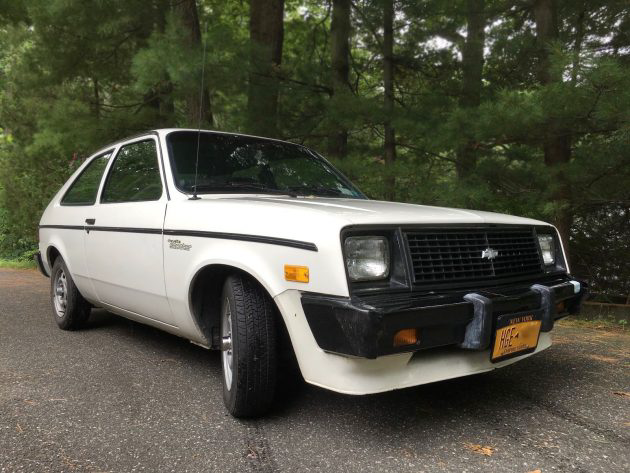 The Scooter featured a black grille and headlight buckets and also black bumpers. This car has a mere 26,000 miles on it, it appears to be in great condition from the blacked-out grille and trim to the rust-free white body. I wish my white body was rust-free.. But, they do mention that "the rear bumper has a small dent, one ding and a ding-like mark on passenger door,"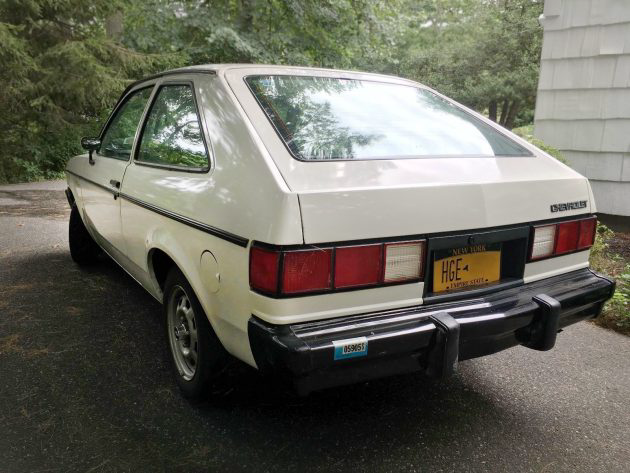 NADA lists a high retail price for a 1983 Chevette Scooter as being $1,825, so that $4,500 opening bid is pretty aggressive, especially for a car with an automatic. But, condition is everything with "collector" vehicles and this may be one of the nicest examples out there. The Scooter was the base model for the Chevette, and they also had Woody and Rally packages for those who wanted to spiff things up a bit.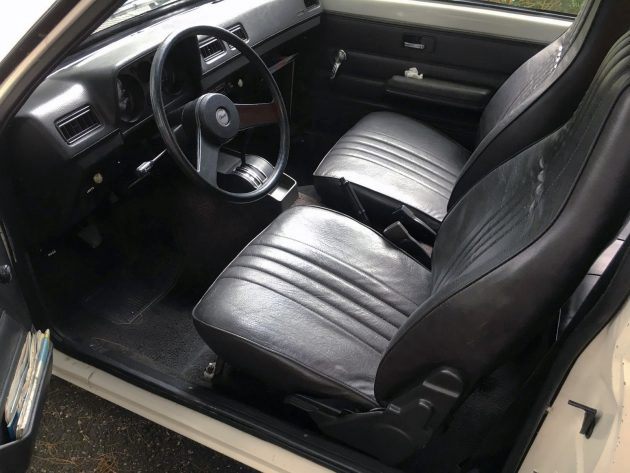 The white and black theme carries on to the inside. The only real flaw appears to be a sagging headliner. The seats look like they're new front and rear, but they mention that the "driver seat has a split of several inches along one flat seam that sits closed." The hatchback area looks good, there should be more than enough room for your rock band equipment back there, so when you show up to band practice with this white Chevette.. yeah..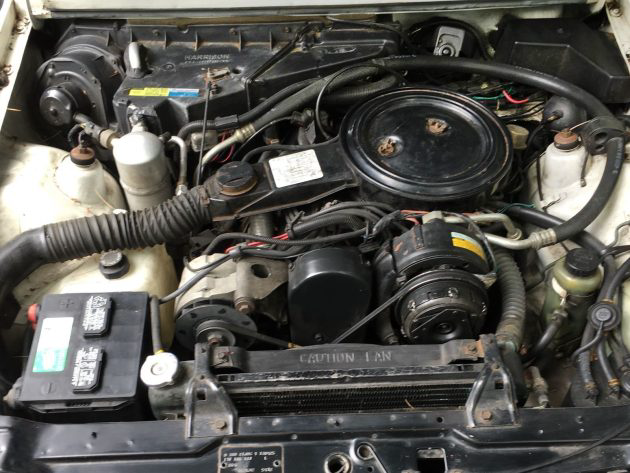 Speaking of rockin', here's what I believe is a 1.6L inline-four that would have had 65 hp. The seller says that this car is "in good running condition. Equipped with automatic transmission, air conditioning, and new battery." I'm not sure if they'll get the price they're looking for, but who knows. Thoughts on this Chevette Scooter?