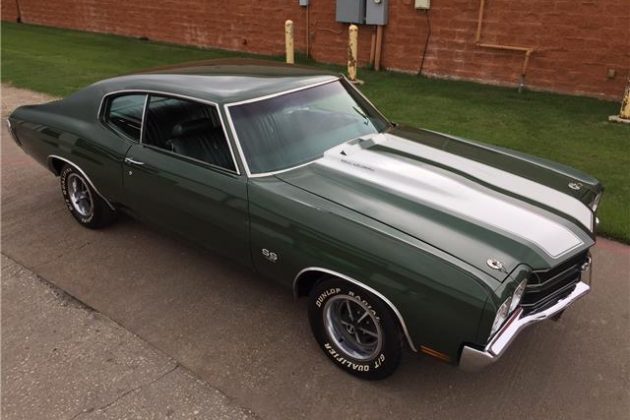 Chevelles are a lot of fun, and no matter which year model suits your fancy (no two years were alike!), they are all fun cars. This is exactly what comes to my mind when someone uses the term "muscle-car." Having owned a Chevelle in the past, one thing I learned is that true Super Sport Chevelles are valuable on their own. Another thing I learned was that a true LS5 Chevelle is essentially the holy grail of Chevelles. That being said, after 1968 it became increasingly difficult to identify a true Super Sport from a clone as GM stopped using VIN designations, and you must possess the build sheet to prove it, and fortunately, this seller has exactly that and then some! If you have $72,500 lying around, this car can be had here on eBay.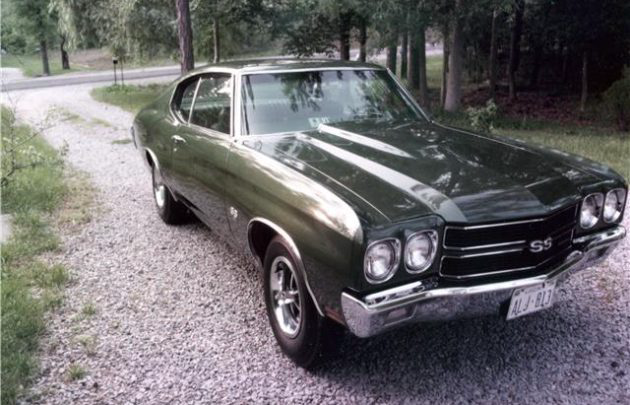 This particular Chevelle has a documented 26,310 original miles on it, as it was stored in a heated garage from 1987 until just recently. The seller states that it covered only about 100 miles while in storage. The above picture is from 1979, when the car fell into the hands of the second owner. It is here that it becomes obvious that the second owner made some changes, and thus the car is not completely original. From the seller, "The 2nd owner installed a NOS cowl hood with correct solenoid and associated hardware to the car including the air cleaner set up."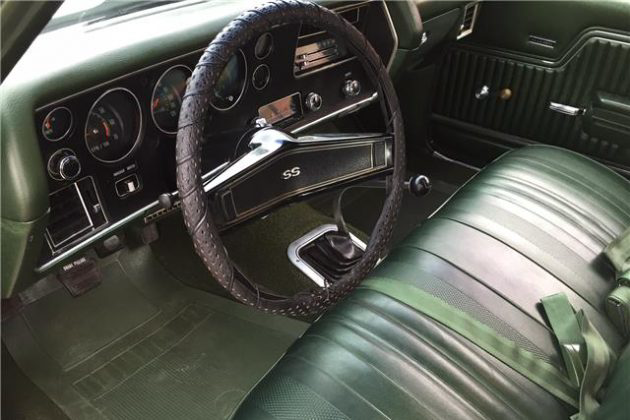 The interior is exactly as it was in 1979, the only noticeable change between then and now is that the steering wheel wrap is coming loose. I respect the seller trying to preserve as much originality as possible, however for $72,500 I think I would like at least a new wrap on the steering wheel! However, it is clear that this is a very well-kept and preserved vehicle. The green on green color scheme is quite nice, and really helps this car fly under the radar for what it is.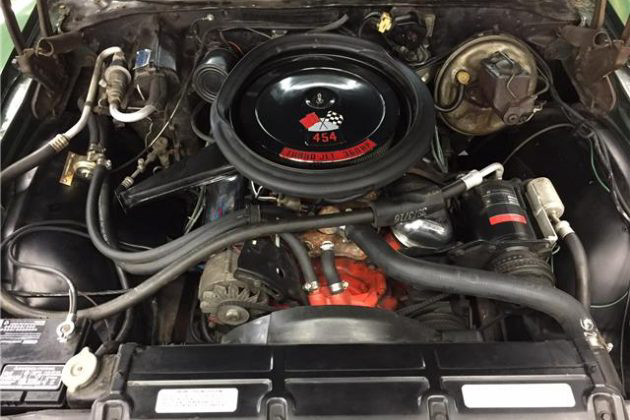 The 454 under the hood of this Chevelle appears largely original, minus the cowl air cleaner. It looks clean, and well-maintained, and I doubt this car saw much abuse. The seller notes that this car has the original mufflers and full exhaust system, Protect-o-Plate, spare keys, owner's and shop manuals, and pretty much any other goodies you could ask for. Only 4,298 1970 LS5 Chevelles were built, and this is certainly one of the nicest unrestored cars out there. With the amount of documentation provided, this car will certainly be quite the addition to someone's collection. I would almost be afraid to drive it, but truth be told I don't think I would be able to resist. What would you do?