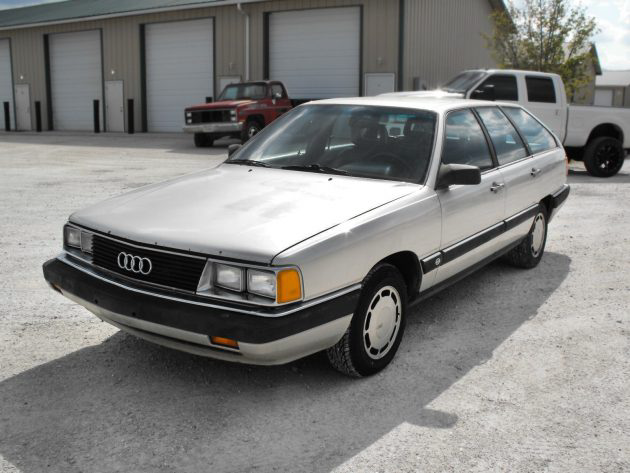 This seemed like such an exotic car to me in the early and mid-1980s. An Audi, in general, was so different than anything that I had ever owned, and in my hometown there weren't many of them at all. I would love to have one now. This is a 1985 Audi 5000 S Wagon and it's on eBay with an unmet opening bid of $1,200 and there are six days left on the auction. This one will have to be shipped from Gurnee, Illinois.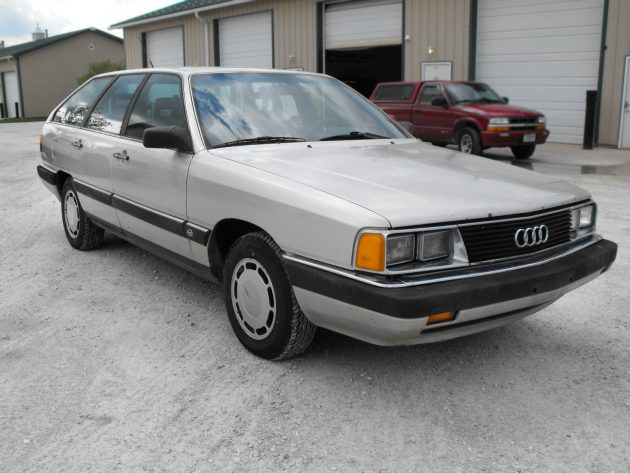 This car needs more than a couple of headlights and some touch-up work on the hood. The seller says that the clutch – yes, this is a 5-speed car! – goes to the floor and stays there. They're predicting that a clutch slave cylinder is the culprit, but unless they're 100% positive, it could be much worse. Or, it could be something even simpler? Who knows until it's checked out.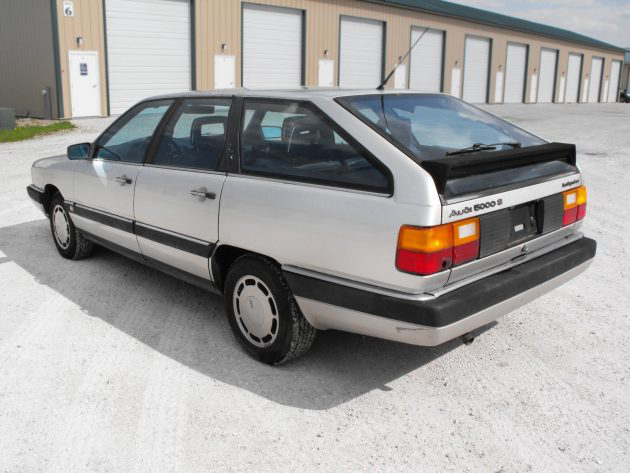 This was, and is, such an interesting shape for a wagon. The sloping back cuts down on the hauling capacity a lot, but it adds an extra funky-coolness to these cars, in my opinion. The body on this car is in great condition with just some peeling clear coat, and this car has "NO rust"! Audi 5000 sales suffered with the infamous "unintended acceleration" claims. In 1985, Audi sold over 74,000 cars in the US, but sales dropped like a proverbial rock and sales wouldn't rebound to those numbers again until the 2000 model year.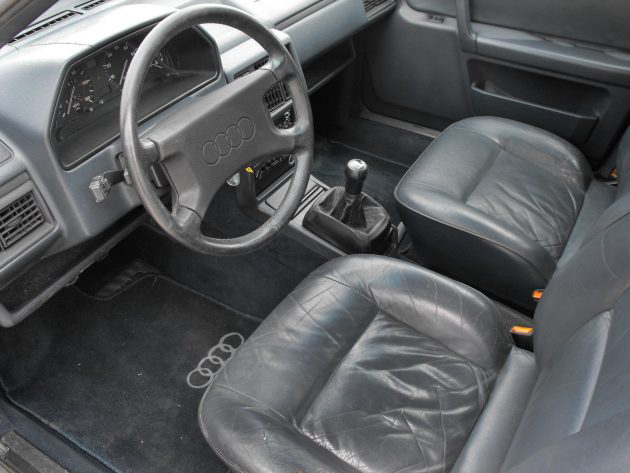 This car has a 5-speed manual, which is a great feature, if everything works correctly; which, in this case, it doesn't. But, if it's a relatively inexpensive fix, it's worth it to be able to shift for yourself. The interior looks like it's in nice condition, front and back, and also in the rear storage area. There are a couple of cracks on the top of the dash and the headliner has some sort of voodoo doll-like thing going on with what looks like pins holding parts of it up. That'll have to be addressed, or not. With 152,600 miles, there will be things that'll need work.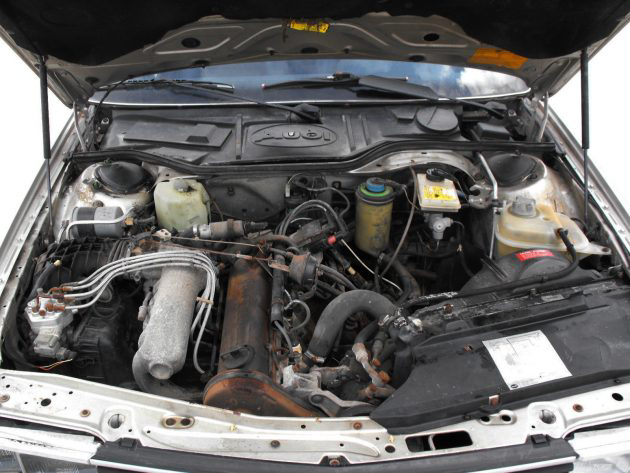 This is Audi's 2.2L inline-five cylinder that would have had around 115 hp. That's why the 5-speed manual is so important for driving pleasure. I know, it's a wagon, how fun can it be to drive?! If things are all working properly, I can guarantee that this would be an enjoyable car to drive. It's not fast off the line and this one is front-wheel drive so no quattro system. But, if the next owner can sort out the clutch issue and clean up the engine and interior a bit, they'll have one unique, head-turning car on their hands. Have any of you owned a 5000 S wagon?