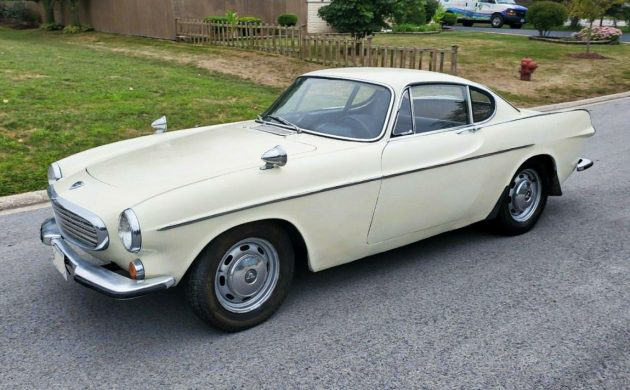 It is incredibly nostalgic for me to see this car because I owned its duplicate for something like 20 years. The only difference was the color—mine was that interesting refrigerator white that Volvo had. This one is a California-white 1967 Volvo 1800S (not a "P1800"; the S is for the cars built in Sweden) for sale here on eBay in Bridgeview, Illinois. Bidding is at $7,000 with two days left and any reserve apparently having been met. Hurry! This one is worth much more!
If only I'd held onto mine. It was nicer than this one, with new upholstery and bodywork, plus a rebuilt engine. It was sharp, and I sold it for $3,500 or thereabouts sometime in the late 1980s when you couldn't give them away. They've since skyrocketed in value. This one is a time capsule, and looks extremely original, right down to the correct AM-FM radio.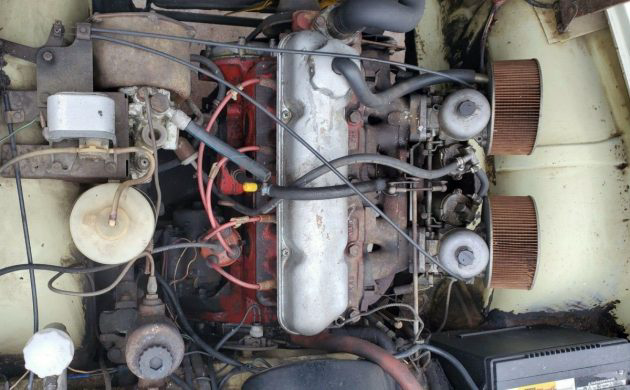 The history is fairly well known, but there's some misinformation out there. The fiberglass-bodied P1900 convertible was shaky and withdrawn after only 68 were built. But in 1957 Volvo was still game to produce a sports car based on its established four-cylinder B18 mechanicals as seen on the 122 and 544. Volvo engineering consultant Helmer Petterson had his son Pelle (then working for Italian stylist Frua) have a go at the car, and his work was picked above other candidates. So to say it was styled by Frua (or parent company Ghia) is not quite right.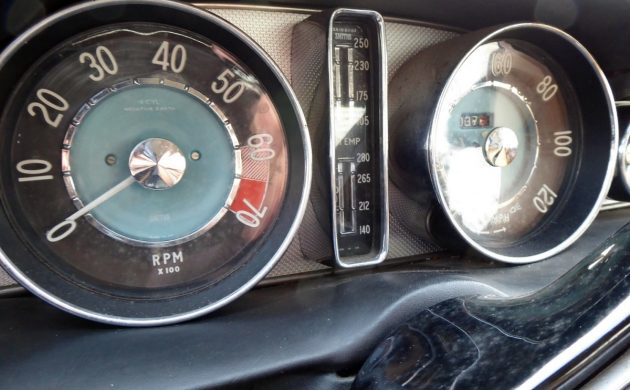 Ghia did build the first prototypes (with wire wheels!) but the production job (starting with 1961 models) was entrusted to British firm Jensen, which subcontracted the bodies to Pressed Steel. Unfortunately, the build quality of the early British-built cars was horrendous (ask me how I know) and Volvo took the car in-house to Gothenburg's Lundby plant in 1963 after 6,000 were built. The 1800S became the 1800E with fuel injection in 1970, and then there was the famous ES station wagon.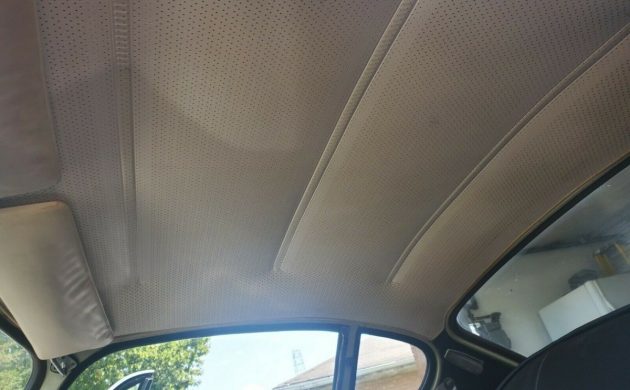 So what we have here is a sturdy, Swedish-built 1800S with a 1.8-liter five-bearing, twin-carb four allied with a four-speed manual with Laycock de Normanville overdrive. Power was around 100 horsepower. Later models had the two-liter B20 with a slight power increase. They weren't rockets, but they looked very cool and were mechanically very dependable. Rust is what did them in.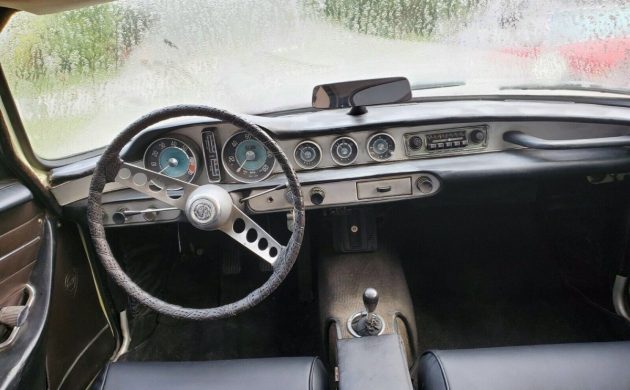 The seller wastes a lot of time informing us that the cars are beautiful and easy to work on, are sought after by enthusiasts, starred in The Saint with Roger Moore, and attained a remarkable milestone when Long Island teacher Irv Gordon drove his red 1966 example more than three million miles.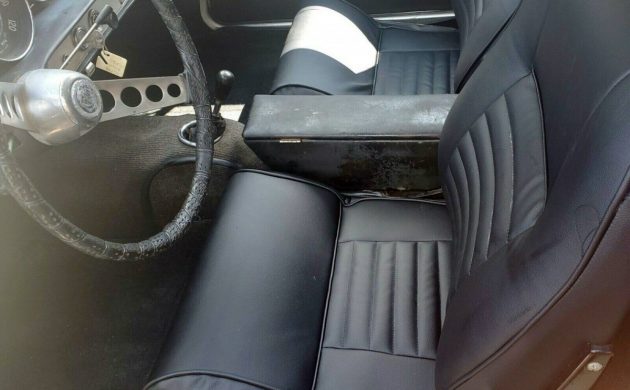 Here's the meat of the matter: The car for sale has 51,537 miles on the odometer, but actual miles are unknown. Judging by appearances, the mileage could be original. It looks to have been stored for a long time, but the good news is that it's running and driving "good" now, with a fresh oil change, new master and slave clutch cylinders (easy to change on these) and—probably because the gas had turned to sludge—a new fuel tank. I'm not sure those bullet-shaped rear-view mirrors mounted on the mid-fenders are original; mine had them by the doors. The title is clear. The owner is selling "because I have too many cars and not enough space to store them."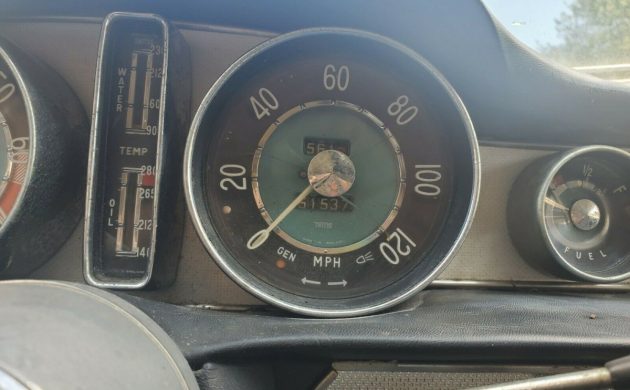 Since the seller doesn't say much about the condition, let's go with the photographic evidence. The body looks super-straight, including the easy-to-damage front grille and surround. Nothing is missing. I'm not seeing the body seams that should be in the rocker panels underneath the doors, so it's possible there's filler there. But they don't always photograph. It would be nice to get a look at the back of the car, and the data plate (just visible in one photo below).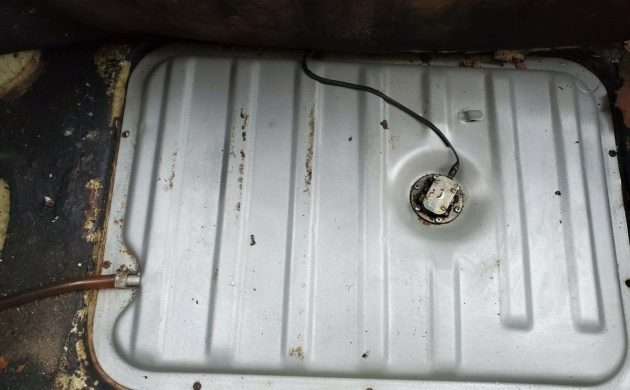 The engine bay looks complete but fairly grubby. It's not a Concours example. The interior is encouraging. What could be the original seats (should be leather) are intact. They may be vinyl, following the original pattern. The center console appears to have been exposed to water at some point, and may still be visited by mildew.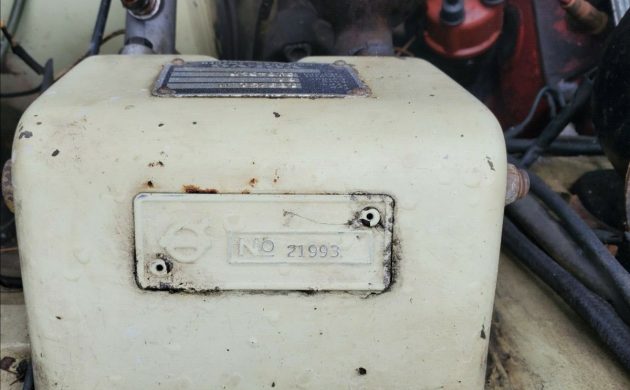 The back seat is original, with what maybe a pair of minor cuts, and the original leather straps are still in place. The headliner looks original and perfect. A rarity is a vinyl-covered dashboard without any rips or splits. All the instruments are there, though being Lucas units it would be a miracle if they all worked. The door panels, with their embossed "Volvo" logos, have an extra hole or two but are mostly there. The spare tire cover is still in place, as is the original plastic-wrapped racing-type steering wheel.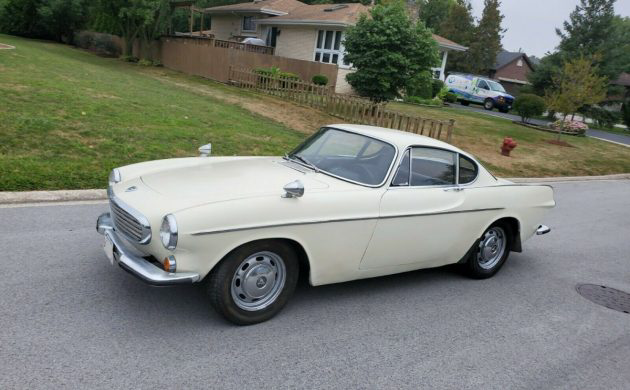 Critical questions for the seller: Does the overdrive work? Is there any rust underneath? There usually is. Do the numbers match? Any B18 or B20 will slot into the engine bay, but the 1800 engines had an oil cooler that was unique to the model. Somebody could walk away with a real bargain here. Hagerty estimates that an excellent example of the 1967 1800S is worth $42,500. This one isn't excellent now, but it could easily be made so. Are you ready to swoop down?