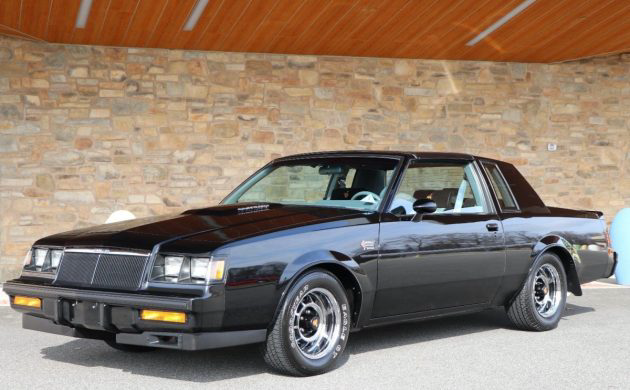 With a claimed 9,200 genuine miles on the clock, at first glance, this 1986 Buick Grand National does appear to be in great condition for its age. While styling trends have well and truly evolved since this one rolled off the production line, that black paint and those big chrome wheels still make for a striking looking car. This Buick is located in Woodbury, New Jersey, and is listed for sale here on eBay in a No Reserve auction.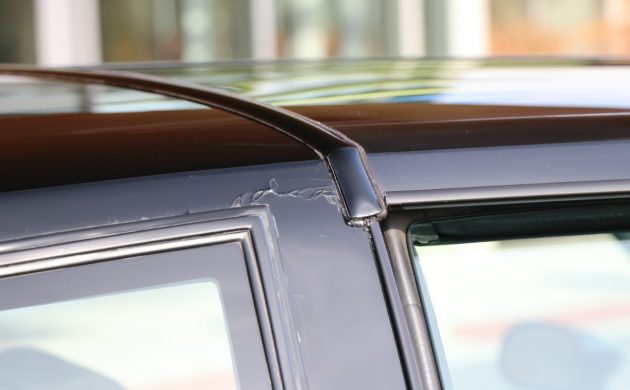 The overall presentation of the Buick, both inside and out, makes the low mileage claim seem to be quite feasible. As usual, I would hope that the owner has some form of verification on this. The comprehensive photo gallery included in the ad indicates that he does hold quite a bit of documentation, so we can always hope. The only real defect I can find on the outside of the Buick is this spot on the passenger side of the car. I'm not sure what has happened there, so does anyone have any thoughts?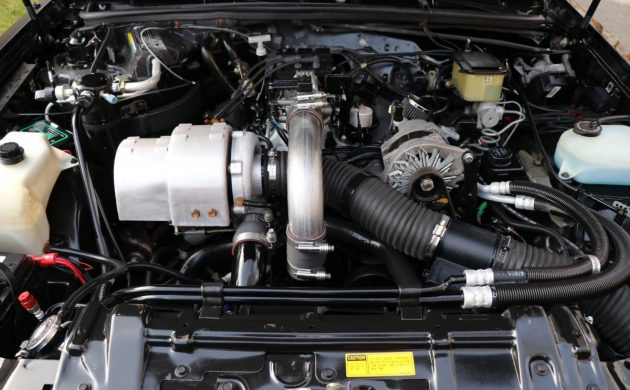 Under the hood is a 231ci turbocharged V6 engine. For the 1986 model year, some useful upgrades saw the power output of the Grand National increased from 200hp to 235hp. The engine sends its drive through a 4-speed automatic transmission. This allowed the car to accelerate from 0-60mph in 6.6 seconds, and cover the ¼ mile in just a touch over 15 seconds. The engine bay of this car does present quite well, with no obvious signs of leaks or problems.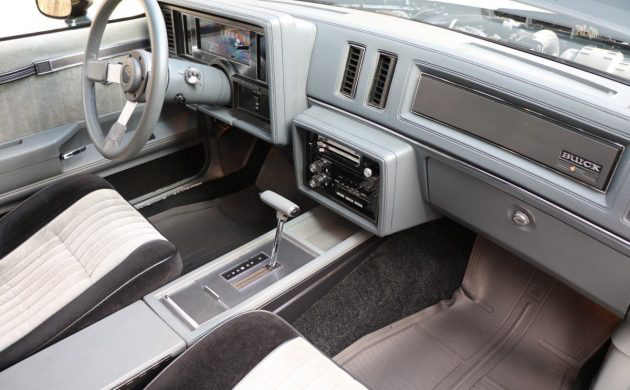 The interior presentation of the Buick is pretty close to perfect. It is as it left the factory, and it's nice to see that someone hasn't swapped out the factory radio and cassette player for an aftermarket stereo. The material on the seats, especially on the edges of the bolsters, could be quite prone to wear. These ones look really good. The overall appearance of the interior imparts an air of careful ownership to the car.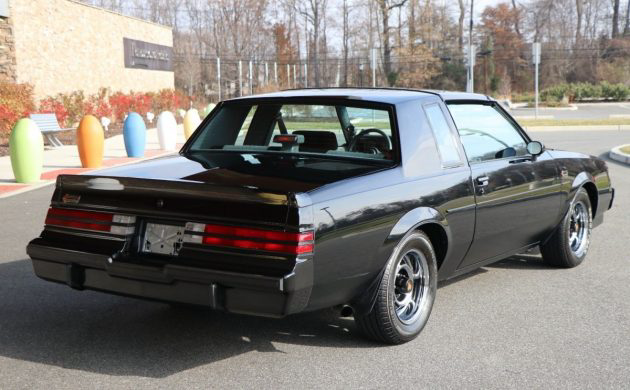 I have a real soft spot for the Grand National. I know that the styling is very square and upright compared to modern offerings, but they are still a tough looking car. This one has obviously appealed to a few people, as at the time of writing there have been 10 people slugging it out on eBay, and the bidding has reached $19,744. It will be interesting to see how hard people are willing to go on this, or whether any of our Barn Finds readers are willing to join the battle.