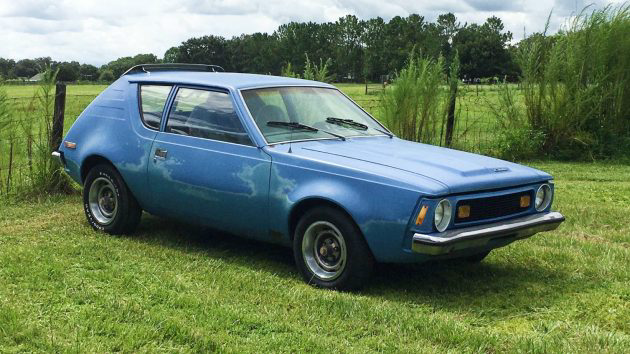 I'm a Levi kind of guy, they are my go to for trousers. You just can't beat the feel of a well worn pair of jeans! I'm going to guess the good people at AMC thought to themselves, "people love Levi Jeans, so maybe if we paint a Gremlin blue and line the inside with denim, people will love it too!". It was a nice thought in theory, but sadly a Gremlin doesn't get better with age and use. Don't get me wrong, I think these cars are awesome when they are in good shape, just not so much when they are worn out. This one definitely has seen better days, but the outside has a nice acid wash look (flaking clear coat in this case) and could be a decent little project. You can find it here on eBay in Saint Petersburg, Florida with a BIN of $4,750 and bidding at $810.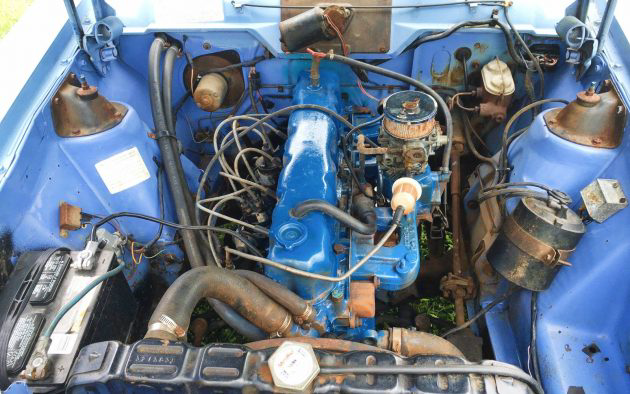 You really don't see Levi Edition Gremlins very often these days. I'm not sure if it was a matter of owners growing out of them or if just like that pair of worn out jeans, people just threw them away once they started getting old. It's really too bad, because just like classic Levi Jeans, people are now willing to pay a premium for Gremlins that still have life left in them. Heck, I'd love to have one of these for my daily driver!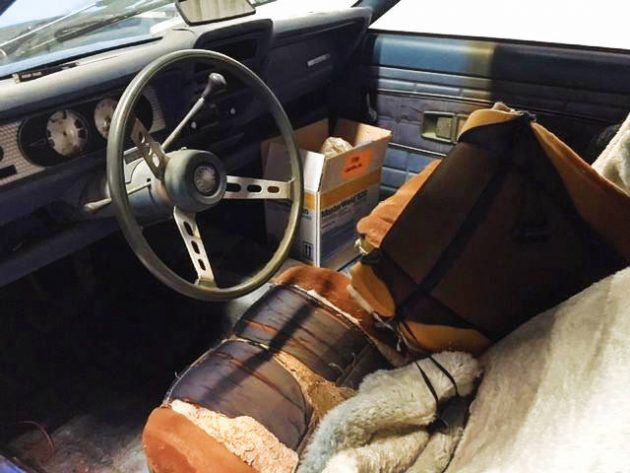 What makes this particular car so special is actually missing, the denim wrapped seats. Thankfully, it looks like the rest of the interior is here and in decent shape. And replacement seat covers are available, so you could get it looking great again. I wonder if you can acid wash the new covers to get that aged look?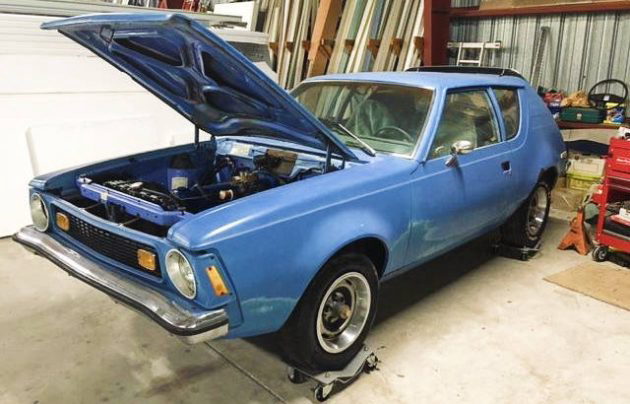 It's going to need work, but this little Gremlin has potential. Interest in AMC's more unusual products is definitely climbing and you can't get much more unusual than a Gremlin lined with denim. Throw a V8 in it and you would have a surprisingly fast car that Jay Leno couldn't resist!