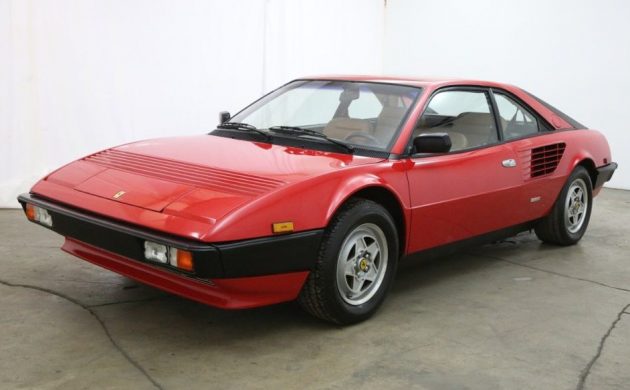 For those with a desire to own an Italian thoroughbred, the Mondial remains one of the most affordable of the Ferraris. It is not everyone's favorite vehicle built by the prancing horse, but with 6,000 cars produced during its model run, it was the highest selling Ferrari up to that point in the maker's history. This Mondial appears to be in fairly decent condition, is located in Los Angeles, California, and is listed for sale here on eBay.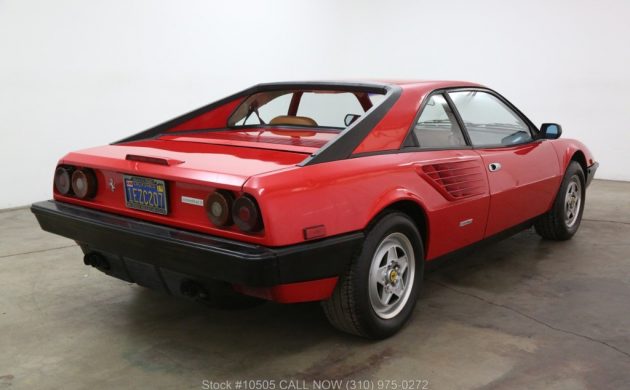 There are definitely people who find the concept of a 4-seater Ferrari to be a bit odd, and I must say that I was one of those people. However, the high sales figures meant that throughout the 1980s and early 1990s, the Mondial was the most commonly seen Ferrari on our roads. The condition of this one looks generally quite good, with the Rosso Corsa paint having a nice shine to it. Some of the external plastic is beginning to show its age slightly, and this is particularly obvious on the tail-light lenses, which have begun to develop a distinctly matte appearance.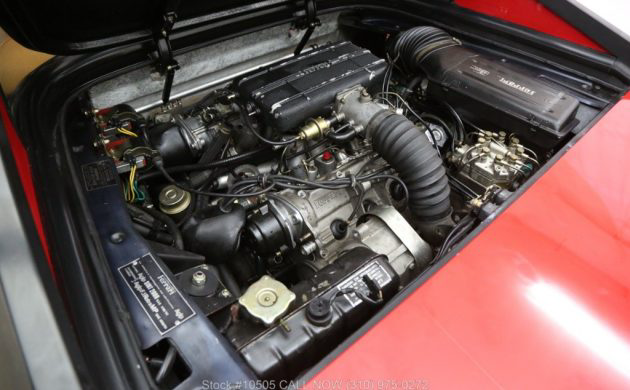 The engine and transmission of any Ferrari is an engineering triumph, and the Mondial is no exception. The mid-engined vehicle design doesn't leave a lot of room to spare for the engine itself, and Ferrari managed to squeeze a transversely mounted 2,926cc V8 engine in there, mated to a 5-speed manual transaxle. This engine produces 205hp in the American market and gave the car a top speed of 137mph. It is also considered to be one of the more practical designs, as the engine and transaxle do not have to be removed from the vehicle for major servicing. One of the interesting facts to consider with the Mondial is the relative rarity of certain variations. While there were close to 6,000 Mondials built in total, examples like this American delivered left-hand drive Mondial 8 accounted for only 147 cars delivered across the US and Canada.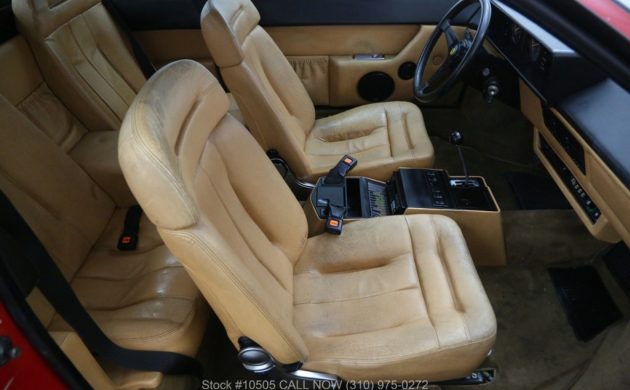 Italian manufacturers have developed something of a bad reputation when it comes to the science of ergonomics in interior design. Some of this is justified, while some of it isn't. The early Mondials had one feature that defied logic, and it was also heavily criticized in many new car reviews. The factory radio/cassette player was located in the floor console in such a position that it was extremely difficult for the driver to see the controls. This was rectified in later models, but this car has that feature. Still, who wants to listen to music when you have that wonderful little V8 singing away just behind you. The leather interior and trim all seems to be intact, although the leather on the seats is starting to show some wear. However, a good upholsterer should be able to restore the existing leather at a reasonable price. One feature that I do love is the gated gear shifter, That has to be one of the coolest looking things ever fitted to a car.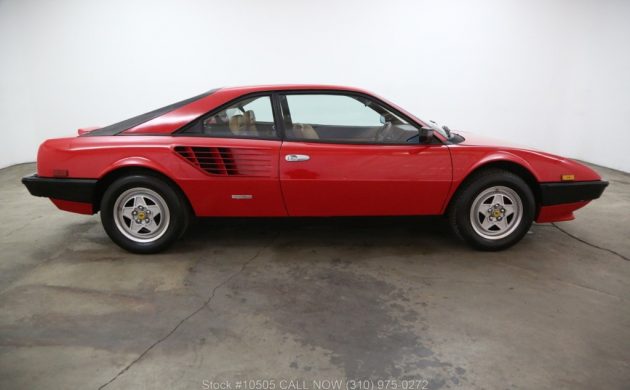 The Mondial is not the prettiest Ferrari ever built, nor is it the fastest. It is one of the most practical, and also one of the easiest and cheapest to maintain. Of course, cheap maintenance is a relative thing when it comes to cars like this. While they have been criticized for their styling, they still sell fairly well. Prices have remained quite stable and affordable, and it is possible to find really nice examples for around the $25,000 mark. This one appears to need a few very minor detail items restored, but there doesn't appear to be anything major. The owner has set a BIN price of $19,950, but the option is there to make an offer. Compared to what is available at the moment, that price seems to be quite reasonable.
Have something to sell? List it here on Barn Finds!