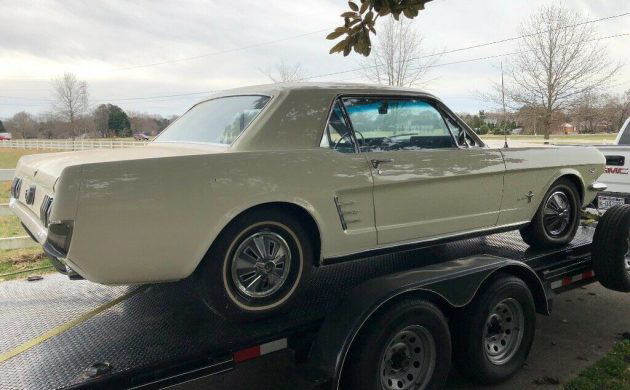 Early Mustangs are one of the most popular and recognizable cars at any car gathering. Many are fully restored examples with new paint, drive-line updates, replaced trim and updated wheel and tire sizes. This featured car is none of the above, it represents a well preserved North Carolina car with only the engine rebuild straying from original. Located in Boonville North Carolina, it is listed here on eBay, with a buy it now option of $22,950 and reserve not met. At the time of writing, bidding has reached $10.100 with 3 days left.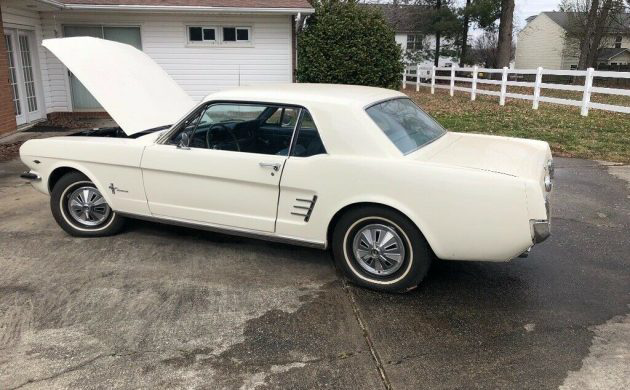 If an all original Mustang is your goal this would be the one. The claimed 66,000 original miles certainly looks believable. The car has been garaged all its life and still retains its factory paint, sheet metal, interior and other parts as described by etc. It was sold new in Mocksville, NC and has apparently remained a southern car all its life. Having been with the same owner since 1983, it was recently inherited by the owner's son who has put it up for sale. For me, it is always a bit sad to hear this ending to these types of stories, but I guess we have to realize that our offspring and inheritors may not share the same passions and level of enthusiasm for our hobbies as us.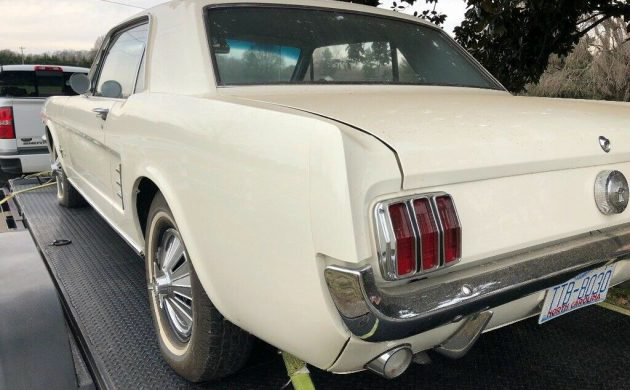 The paint certainly has a nice shine for being over 60 years old! It almost looks like a modern base/clear but is too difficult to tell from pictures. Fitment around the doors, trunk and rear valence looks slightly uneven, but may be due to camera angles and is probably not an issue and would look original if viewed in person. For such a nice car the exterior pictures could have been a little nicer, there are no clear shots of the front.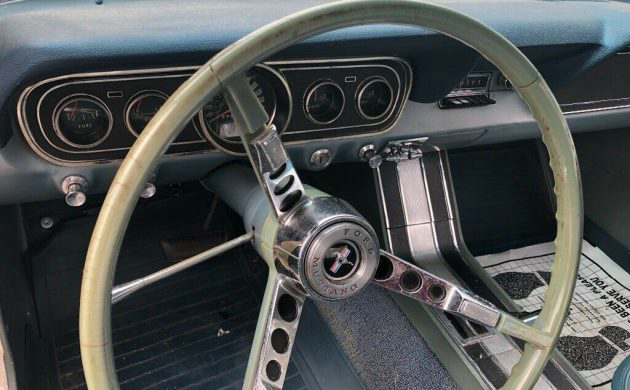 The interior is very nice, but not perfect. There is minor pitting on horn ring, steering wheel cracking, and wrinkling on the door panels. These are all available aftermarket, but the previous owner decided to favor originally. The dash pad has managed to escape the southern heat. The lack of air conditioning and full-length console looks odd in a southern car.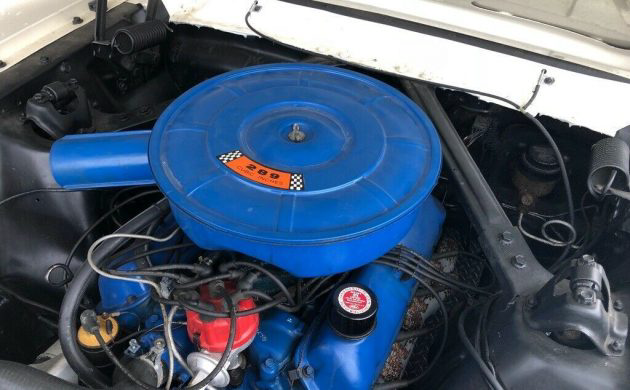 The engine compartment looks clean and detailed, there doesn't look to be much use since the rebuild. It is all original here as well, 289 "C" code 2 barrel carb. No power steering or brakes, the only complaint I have is rusty exhaust manifolds which detract from an otherwise clean compartment. With the buy it now option, this one is priced at the high end of the market. There is even some talk of peaking and retraction in price on some of the early coupes. However, the price of restoration labor continues to increase.  It has also become a challenge to find reputable shops willing to tackle major restoration projects. Although hard to estimate the price of the reserve, this car may represent an economical alternative to slowly restoring one. I realize cars are only all original once, but if it were me I would be tempted to upgrade the brakes keeping the original wheels and covers and driving the car to have fun, knowing that aftermarket replacement parts are only a couple of mouse clicks away.