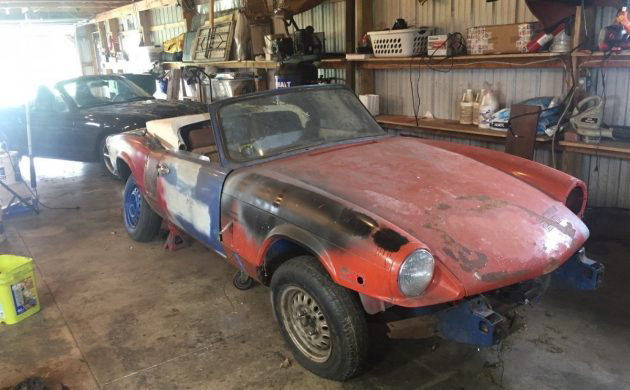 I've given this article the title of Anything but Average, and I feel that it is an appropriate description for this 1975 Triumph Spitfire. You will find this little Triumph listed for sale here on eBay. Located in Bernville, Pennsylvania, it comes with a clear title and an asking price of $1,200. There is also the option to make an offer.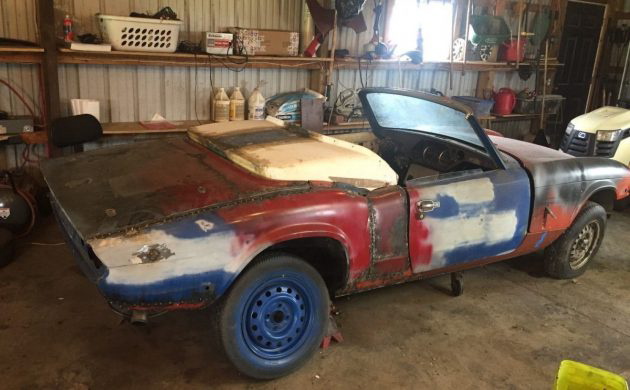 The body is essentially complete on the little Triumph. The owner states that he has most of the body components that appear to be missing. As you can see it is rough, but there is certainly scope for returning the body to a fairly pristine state.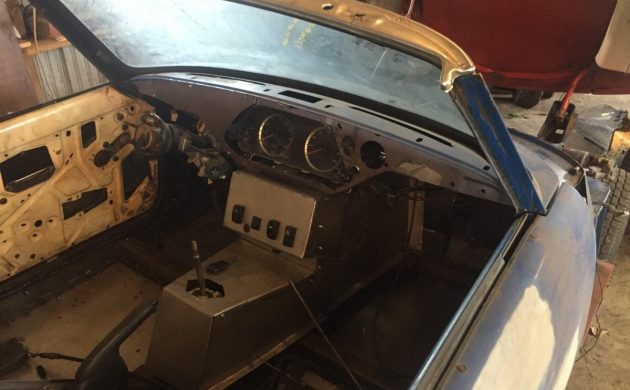 This interior shot indicates that there has been some fabricating work completed on our little Spitfire, and that all may not be as it seems. This seems to be a person with the smell of gas in their nostrils who is trying to combine old world charm with improved performance.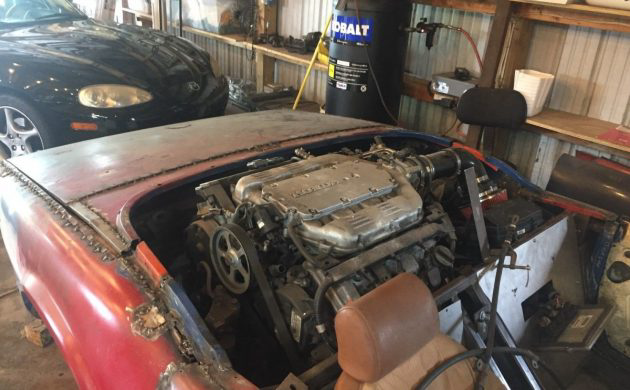 Well there's something that you don't see every day! The standard Spitfire engine has been given the old heave-ho, and has been replaced by a 3.5 liter Honda Accord engine and a 6-speed transaxle. This V6 pumps out 272hp in its natural home, so transplanting that power into the significantly lighter Triumph should provide attention-grabbing performance. The seller states that the engine runs great but it requires some finish work. The engine wiring is complete with the electronic throttle, hydraulic clutch, cooling system and ignition all in working order. There will be some suspension issues to sort out including dealing with axles, springs, shocks and definitely ensuring that the brakes are up to the job. If these can be dealt with and the car has enough torsional rigidity, then this could turn out to be a laugh a minute to drive. Of course getting it finished may be one thing, but getting your Road Traffic Authority to accept it may be another thing altogether. There is a great possibility that this may finish up being a track-day car.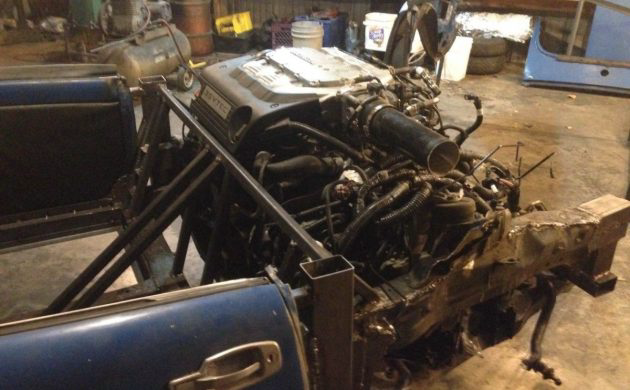 I'm really not quite sure about this car. I would like to have a good look at it, and I think that it would need a full assessment by an engineer before the project proceeded any further. This may be viable as either a road or a track-day car. The price is low enough that you could actually part it out and come out ahead. Mind you, if it could be made into a driver I can guarantee that it would be hugely entertaining.
Have something to sell? List it here on Barn Finds!