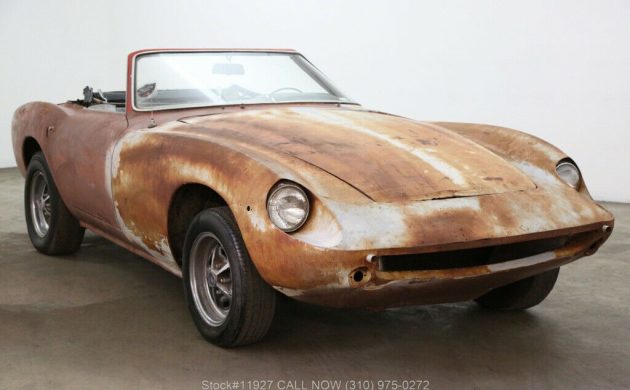 Some classic project cars appear, and even in their unrestored state, they are still achingly beautiful. This 1968 Intermeccanica Italia Spyder is a perfect example. It looks pretty sad at present, but if you look past the baked paint, it has beautiful and elegant styling. It now needs someone willing to commit to restoring a car that could easily command a six-figure value once completed. If that sounds like you, then you will find the Italia located in Los Angeles, California, and listed for sale here on eBay. The owner has set the price for the Spyder at $67,500. However, there is the option available to make an offer.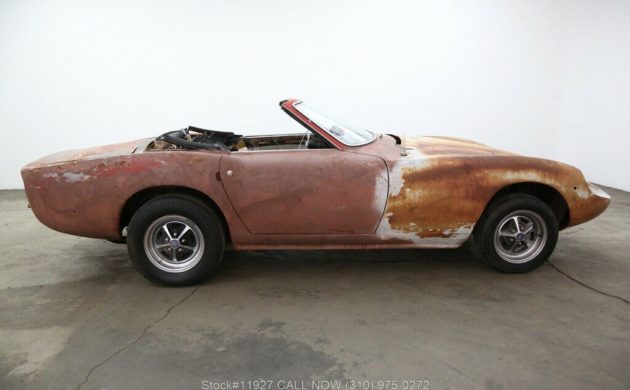 Let's face it, $67,500 is a lot of money to pay for a car that needs complete restoration. However, this car was found languishing in the dry climate of Arizona, and this augers well for the buyer. Italian vehicles from this era were renowned for dissolving like a soluble aspirin, but this Italia has been afflicted with little more than a coating of surface corrosion. That doesn't mean that restoring it is going to be a cheap or an easy undertaking. The reality is that the vehicle will need to be fully dismantled if it is to undergo a high-quality restoration. It's also worth noting that items like the bumpers, some of the lights, and numerous small trim pieces are missing. This is likely to cause the next owner some real headaches because these are not a car that is thick on the ground. While numbers have been disputed by various parties, it is believed that only around 500 Italias were ever built. I have been able to locate a few of the missing parts, but being a rare car, these parts do come with a premium. A replacement grille can be yours for $900, while a front bumper is an eye-watering $1,800. Thankfully, the glass all appears to be intact, as is the frame for the convertible top. The wheels are original and appear to be in reasonable order.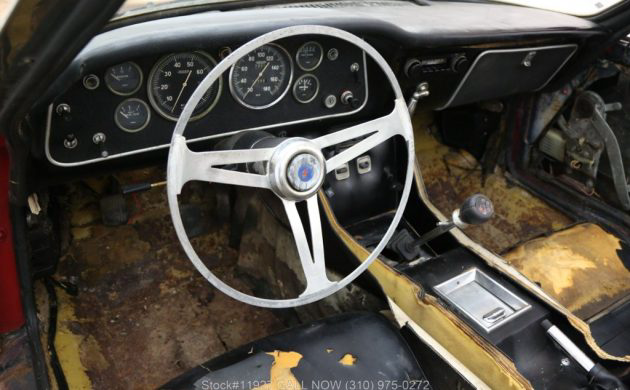 This is an expensive, hand-built,  Italian sports car, so the interior would originally have been upholstered in supple leather. However, that was a long time ago, and a full retrim is going to be in order. This is not a car where the owner can order an interior trim kit, but the vast majority of the replacement trim will have to be hand-made. That is going to make this area another that will consume some serious money, but at least the interior is mostly complete. However, the lack of door trims might cause a few headaches. Still, life wasn't meant to be easy.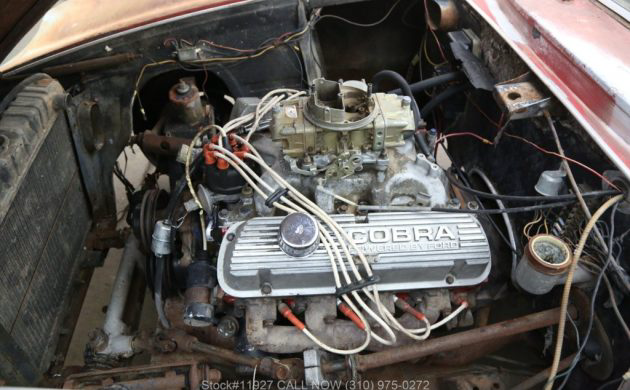 When considering this as an entire restoration, whipping the mechanical components back into shape could potentially be one of the least expensive parts of the project. Forget highly-strung, multi-cam Italian engines. What we find below the surface is some good old American iron. The Italia is powered by a 351ci Windsor V8, which is hooked to a 4-speed Top Loader transmission. Acceleration was perhaps not as impressive as you might expect. The Italia Spyder took around 6.5 seconds to accelerate from 0-60mph. This was mainly due to the Spyder's weight. There wasn't any lightweight fiberglass or aluminum. It was all steel and tipped the scales at a relatively hefty 2,950lbs. It would probably be stating the obvious to say that the Spyder doesn't currently run, and it isn't even clear if the engine turns freely. However, rebuilding a 351 Windsor is a relatively straightforward proposition, so if it does require that, it could be the least expensive part of the restoration process.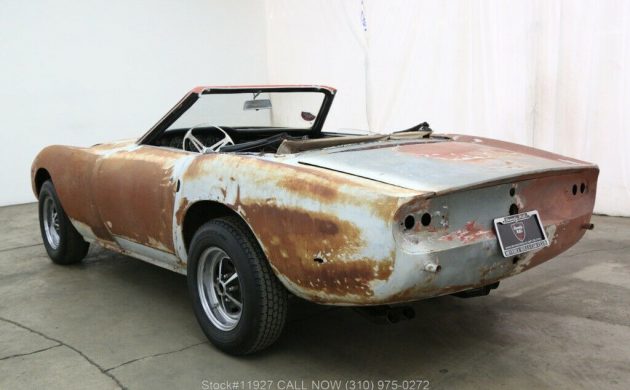 As a restoration prospect, the price of admission for this Italia Spyder is not low. What makes it tempting is the fact that returning the body and paint to its former glory would appear to be a straightforward process. Similarly, the drivetrain holds no mysteries to anyone who can find their way around a Ford V8. Restoring the interior will consume some cash, but it is all of the small exterior trim pieces that are likely to test the budget. So, is it worth it? Depending on prevailing market conditions, pristine examples can sell for figures between $125,000 and $180,000. That's a pretty wide value spread, I know. However, these usually find their way to market via auctions, and that helps to explain that variation. There is no doubt that it is a car that should easily command a six-figure value once restored, so there is potential there. Would you take the risk?