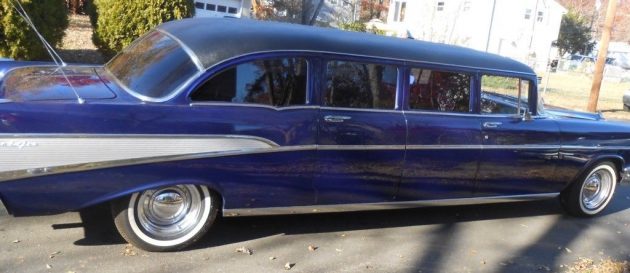 After investing more than $80,000 into this custom 1957 Chevrolet limousine, the sellers have listed it here on eBay with a $35,000 reserve. One could debate whether this conversion should have been done or not but here it is, and no sane person would suggest putting it back to stock. The car currently resides in Forked River, New Jersey.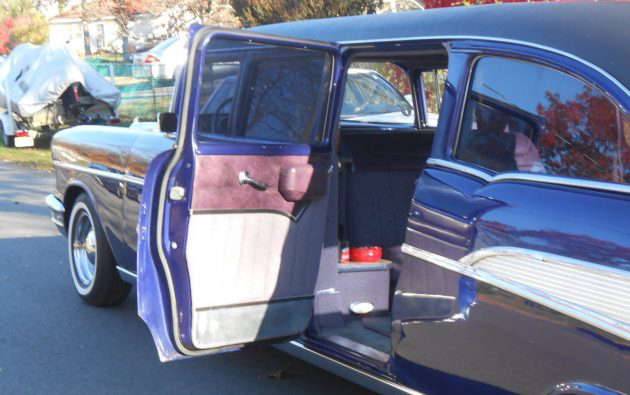 Purple, the color of royalty, liberally decorates the interior. Though more pictures would help, the 2006 conversion seems well done and well preserved. Chevy experts are welcome to comment on whether this car began life as a 210 or a Bel Air but, considering its current state, that may not matter — except to satisfy curiosity.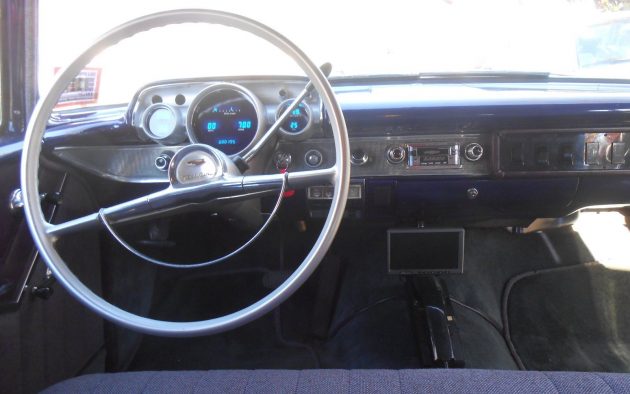 Digital gauges lend a custom touch to the 1957 pod. Conversely that auxiliary switch panel appears to have been borrowed from a school bus. Regardless, most chauffeurs would prefer this classic to a newer "stretch" any day.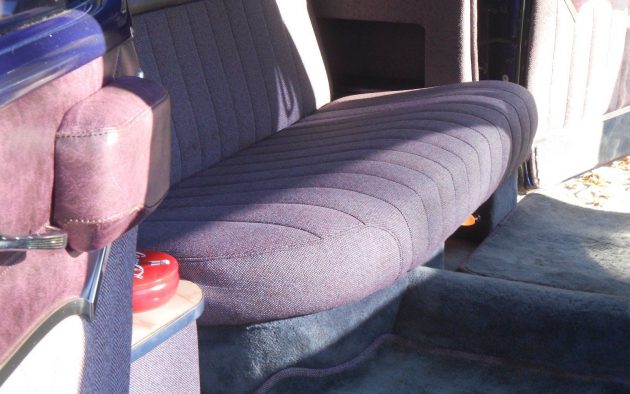 Sadly the glory days of the "Tri-Five Chevy," when owning one was akin to having a license to print money, have passed, but the 1957 Chevrolet Bel Air is perhaps the most iconic of all '50s coupes. A dual partition seals off the passengers from the driver when things get spicy.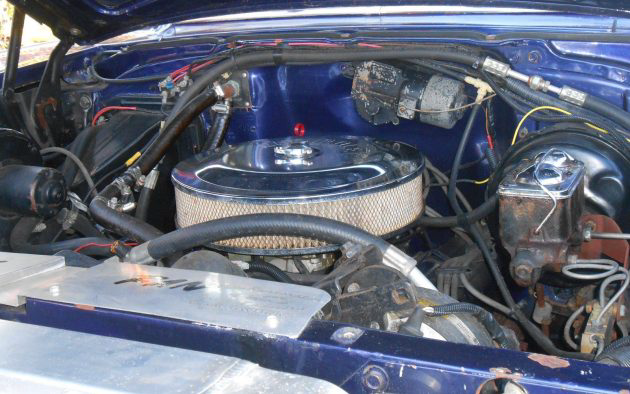 The carbureted 350 cid small block Chevy crate motor makes 290 HP, more than adequate for a stately on-time arrival at your Promenade, or for the quick getaway of a terror-stricken bride. In a long queue of limousines, this one will still get you noticed, and any betrothed car-enthusiast would pay a premium for this ride over a stretched late-model Lincoln Town car or Cadillac. The target buyer may be a company offering limousine service near a metropolitan area, but it might also serve a Motorhead with a large family, or become an awesome tailgate-mobile. How would you use this elongated Fifty-Seven?
Have something to sell? List it here on Barn Finds!