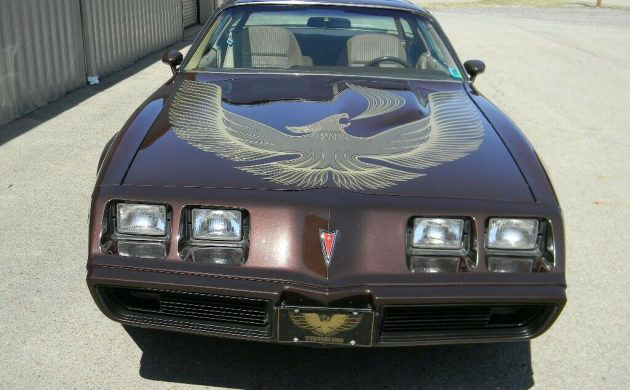 Originally, the second generation of Pontiac Trans Ams came in only two colors – Polar White and Lucerne Blue – in 1970. By the end of the run in 1981, the Trans Am was available in several different colors including this unique Barclay Brown. This 1981 Pontiac Turbo Trans Am is for sale here on eBay. The car is located in Butler, Pennsylvania. With 7 days remaining in the auction listing, the car is bid to $22,800. There are aftermarket performance options for these cars sold by TTA Performance in Kenosha, Wisconsin.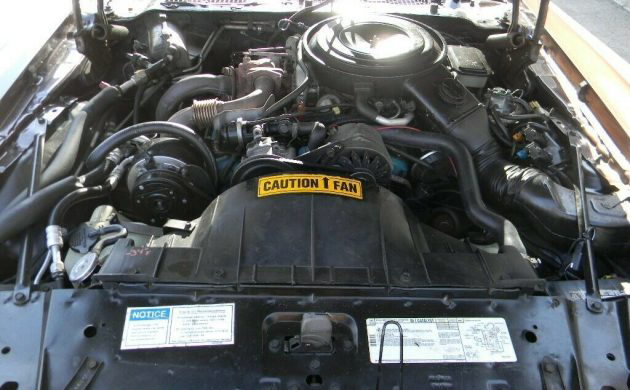 While the Turbo Trans Am horsepower numbers looked good on paper, the torque from the motor came at higher RPMs than earlier cars and the quarter mile took 2 seconds longer than the W72 400 cubic inch V8 equipped Trans Am produced just 2 years earlier. Pontiac rated the engine at 200 horsepower in 1981. The engine compartment looks to be very well detailed and completely stock, almost showroom. The air cleaner inlet has been replaced and use the W72 adapter to feed fresh air from the fender to the air cleaner.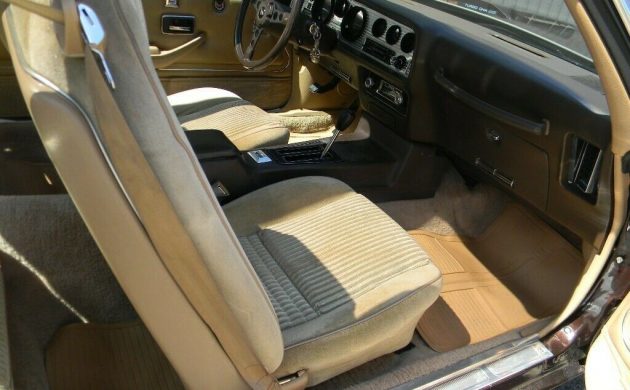 Few cars were comparable to the 1970-1981 Trans Am and the interior was one area that was better designed than any other muscle car. With plenty of room, a engine turned bezel and velour seating, this Trans Am is well equipped with power windows, tilt steering, air conditioning, cruise control, power locks and a deluxe interior. This car was also ordered with the famous WS6 performance handling package. When this box was ticked, the owner received 15×8 wheels, fatter sway bars and tuned shocks.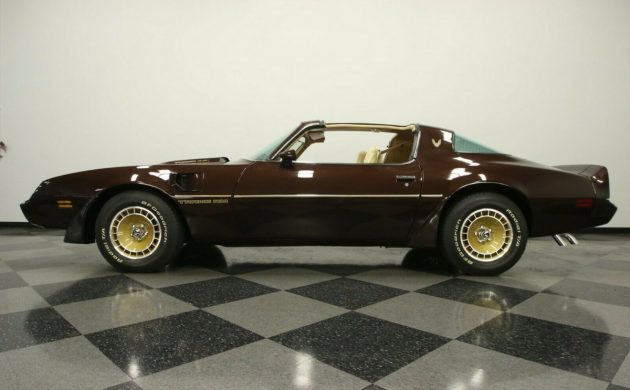 This picture looks like it might have been taken a few years ago when the car was bought at a dealership but that is just a guess. The car looks to be in great condition inside and out. The selling ad states that only 800 Trans Ams were built in this unique brown color in 1981. The odometer reflects only 45,621 miles.