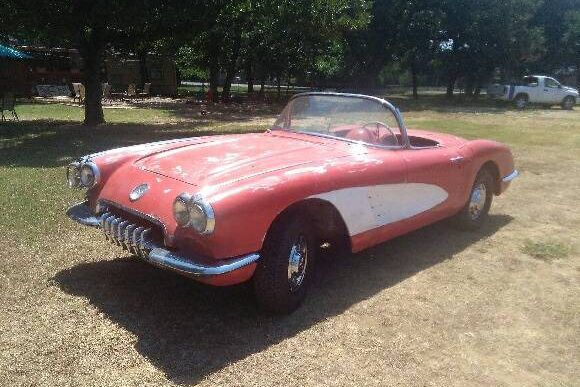 This unrestored 1960 Corvette is in surprisingly good condition compared to a lot of similar project Corvettes out there. It is also largely complete, as far as exterior trim goes. With prices for restored Corvettes of this vintage at $50,000 plus, the seller's asking price of $26,000 isn't absurd. This could be a fair deal for someone with time and skill, who isn't looking to turn a profit on the car when it is finished. While some parts hunting will be in order, this looks like a great starting point for a fun project. Find it here on craigslist in Dallas, Texas!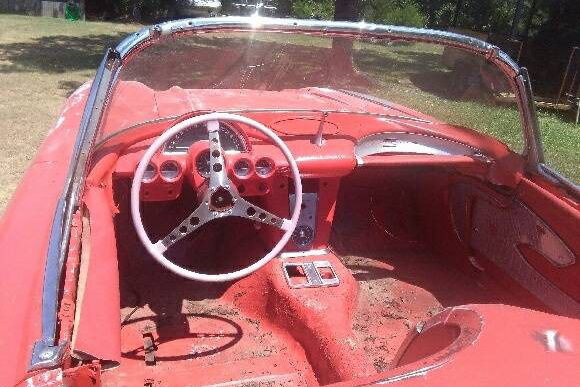 This car has been disassembled by someone previously and is missing a few important things, such as the seats. Although seat frames are included in the sale, the seller states that the interior will need to be redone. Red on red looks good on a Corvette of this vintage, and this would be a seriously sharp car when completed. The asking price may be a little steep, but for someone looking to take the time to create their dream Corvette, this could be the opportunity they have been waiting for!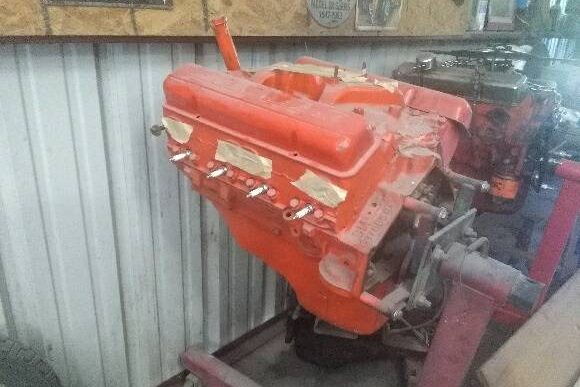 Neither the engine nor the transmission are installed in this Corvette. Although the included correct Chevrolet 283 is sitting on a stand in this picture, it lacks the correct intake manifold. A manifold is included, but it is not correct for this car. It is not mentioned, but I assume that by "correct" the seller means date-coded for this vehicle as it is not said to be original. The seller states that this Corvette "Does not have a transmission, bell housing, drive shaft or clutch assembly. The car would be a factory 4 speed car." Although all of that would be great to have, at least the seller knows what it should have! The real question here is what happened to the missing pieces?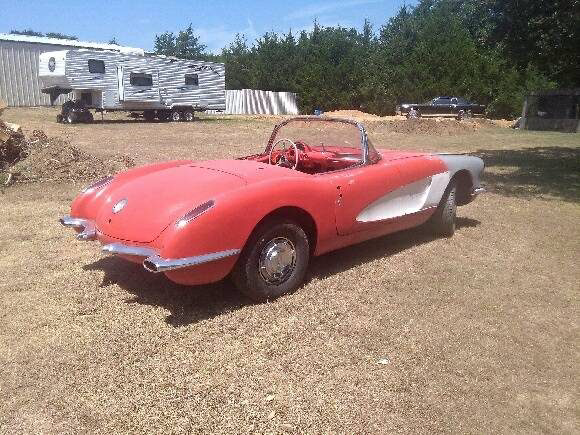 The seller states that this car has "has a good frame, that is complete and ready to be restored." From the few pictures in the ad, this car does indeed look ready to be restored. Because it is mostly fiberglass work, this really could be a realistic garage project for a skilled craftsman, and could be done properly on a budget in the right hands. While this car appears mostly complete, the seller states "There are a few items missing, both sets of side molding, door and trunk locks, some badges, interior door handles," at the least. I suspect more would turn up missing as someone restores this car. This Corvette is far from a lost cause, and the high-price tag will likely keep away anyone who isn't serious about restoring it! Would you take it on?