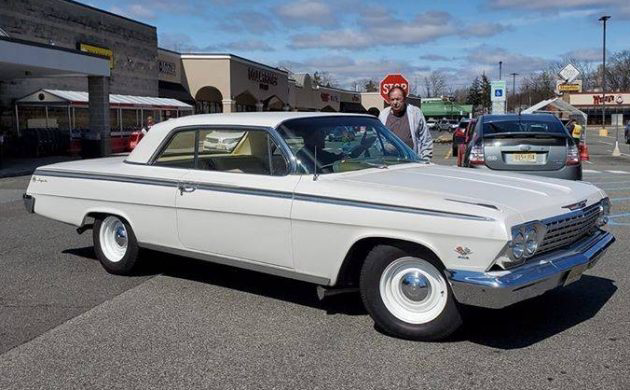 Something in the water maybe? Unlikely, just an unusual run of highly desirable 409 equipped Chevrolet Impalas that have turned up here on Barn Finds in the last few weeks, and I'm going to continue with the pile-on. For your consideration, barnfinder Ikey H. has found this 1962 Impala SS 409. It is located in Wayne, New Jersey and is available, here on craigslist for $60,000.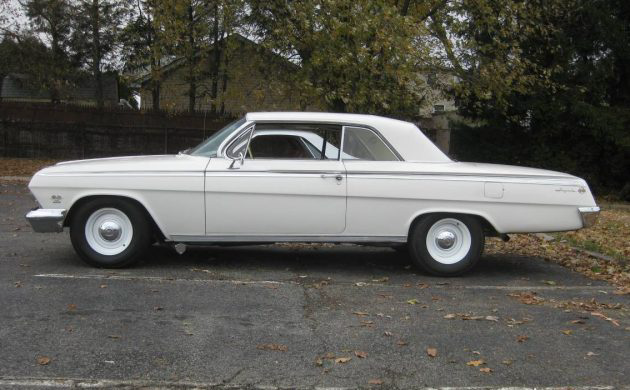 Our subject car is listed as a barn find from Florida where it has been lounging since 1975. The seller adds, "It was driven through the streets of Naples Florida from 1962 until 1975. It was then stored and forgotten about". I don't know how in the Sam Hill you could forget about a car like this. It is also described as, "This is a 100% factory original Matching # car the real thing" – more on that to follow. According to Muscle Car Facts, about 705K Impalas were constructed in '62 with approximately 100K wearing the SS badge and 15K or so graced with the 409 CI engine.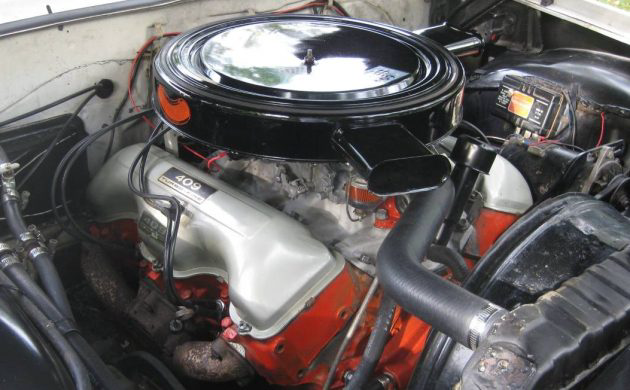 Two different 409 CI engines were available in '62, a single carburetor version weighing in at 380 HP and the "Big Mo", a dual quad version, such as this Impala possesses, at 409. The seller states, "This is an original matching # car the engine block only has been replaced with a correct 1963 dual quad QB code high-performance block". That being the case, this is not, as previously claimed, "a matching number car". While operationally it doesn't matter, from a value perspective it does, especially at this price point. Equipped with a four-speed manual transmission and a 4.11, positraction differential, there is no description as to how this Chevy runs and drives. One noted mechanical alteration is what appears to be exhaust cut-outs peering out from behind the front wheels.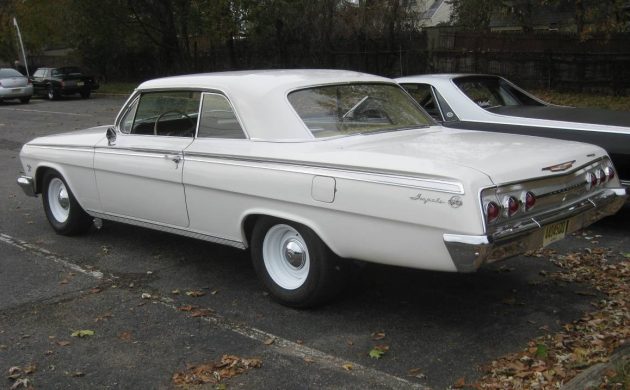 There is no denying this Impala's physical attributes, it has an excellent bearing about itself. I can tell from experience that the storage location of this car must have been ideal. I've had long term parked vehicles in Florida garages and even fully enclosed, the heat and humidity can still take their toll. The Ermine White finish still has depth if not its original sheen. It is listed as a 100% factory original car so we'll go with the assumption that applies to the finish too. There is no evidence of rust or crash damage but an image of the underside, especially on a car at this price, should have been included. Admittedly, the trunk space is as new, so that is probably indicative of the unseen portions of this Impala as well. Of note are the wheels, the rear ones, in particular, are wider than standard and all four are adorned with baby moon hubcaps.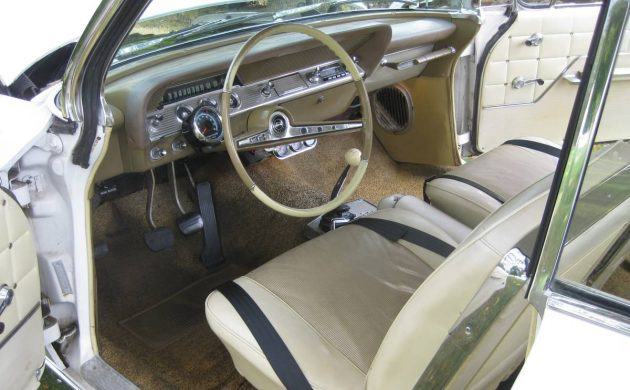 The interior has held up remarkably well! The buff-colored, vinyl upholstery looks at best, gently used as does the nylon loop carpet. The door cards are showing the slightest bit of discoloration but that is to be expected after 59 years. The spartan instrument panel looks to be in excellent original condition with the addition of an aftermarket tachometer as the only modification. Actually, make that two modifications as the gear shifter is a Hurst replacement unit and not the original. Go for a hattrick? The seatbelts may not be original either. Good to see is the born-with Delco radio.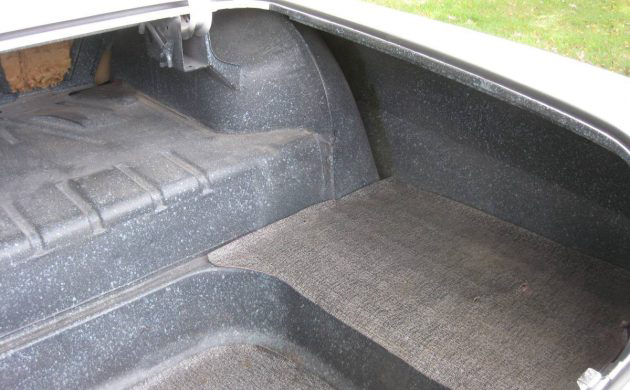 Expensive? Yup, these always are. Does the engine block swap have an adverse effect on value? Maybe. This car is listed, by the seller, as a survivor, and it has experienced 56K miles, so it has been driven and can continue to be.  And that may be where the value is in this car, it's not 100% original, and not a trailer queen, so the next owner should be able to derive some driving enjoyment from it. I like it, how about you?