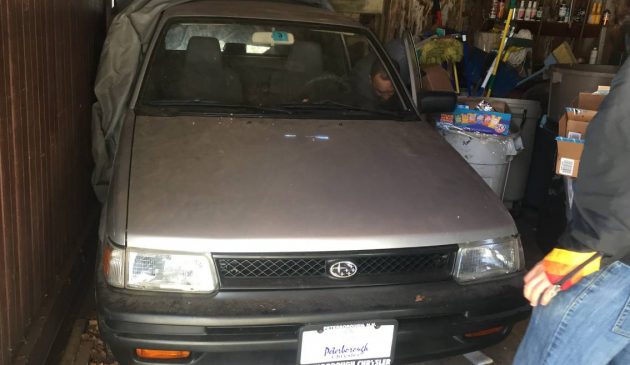 When grandparents grow fearful of the land-barge Lincoln, they tend to go smaller and (conceivably) safer in their next ride. This Subaru Justy popped up on the Worcester, Mass. craigslist as a barn find that the original owner purchased and then stored after driving a mere 34,000 miles. It's about as stripped down as a Justy can get, but it sure is clean. Find it here on craigslist for $4,000.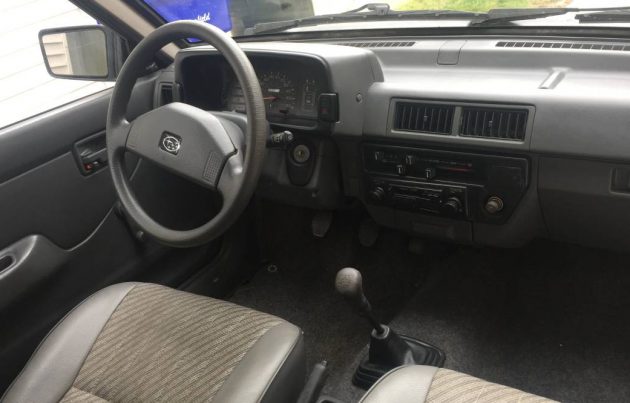 These Justys were certainly not hot hatches, but they could be equipped with four-wheel drive and some sporty cosmetics in RS trim. This one is a bare-bones front-driver, with a 3-cylinder and a stick. Given the propensity for rust that Subarus of this vintage suffer from, the main appeal here is the tidy bodywork and otherwise un-messed with condition, as economy cars tend to suffer the worst at the hands of uncaring drivers. Cloth seats are quite nice and the dash and steering wheel are mint.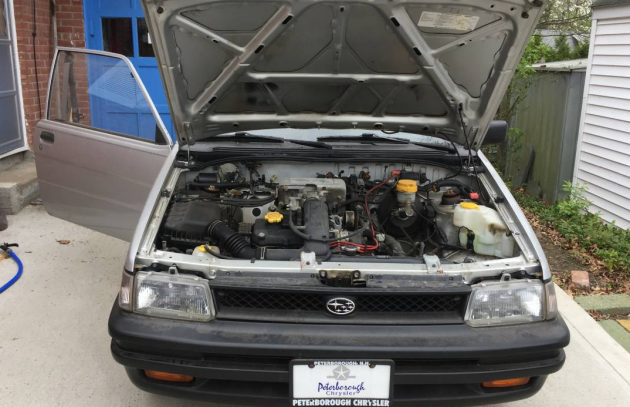 Still wearing a dealer plate from a Peterborough, New Hampshire-based Chrysler dealer, the little Justy is as basic as it gets, with unpainted bumpers and no mirror on the passenger side. The modest powerplant is said to be in good health and capable of 75 m.p.h., according to the seller. The seller says there is "nothing wrong with it" and that the Subie has been treated to fresh oil, coolant and a new battery. Some evidence of maintenance prior to its discovery would be nice to have.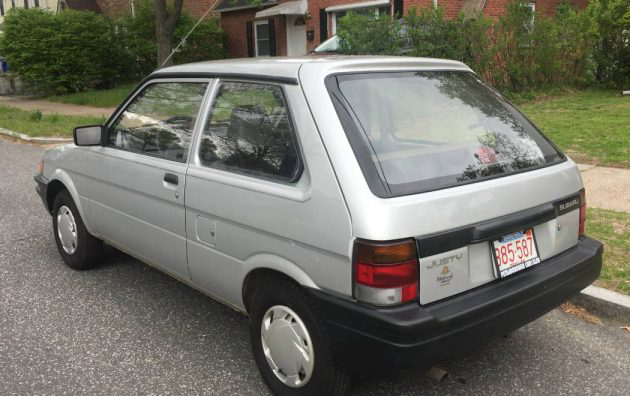 The Justy may be a rarity in this condition, but rarity doesn't necessarily translate to value. The RS models are a touch more desirable, with their angry bulldog looks and 4WD mudflaps swinging in the breeze. This was as basic as an already-basic car could get, so any price above $2K is fishing purely for a provenance freak who has to own the cleanest Justy in town. We can always appreciate a survivor, though, even if it comes in miniature.