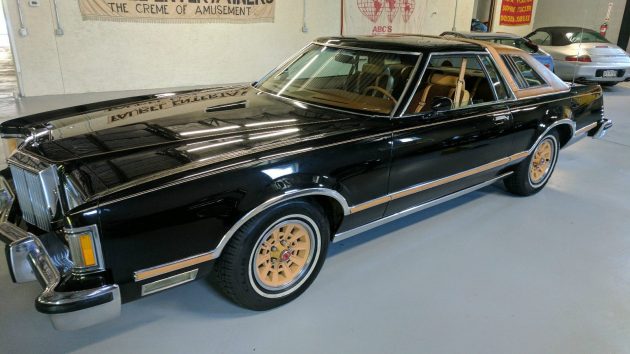 Not quite original, but really nice, this 1979 Mercury Cougar represents the last of the big Cougars before the downsized version debuted in 1980. Not only that, but it's the identical color scheme as the one featured in the factory brochure for 1979, even down to the two-tone interior. This really nice looking car can be found in Wynnewood, Pennsylvania and is listed for sale here on eBay. You can either bid on it and take your chances against an opening bid of $4,999 without a reserve, or jump the queue and buy it now for $6,750.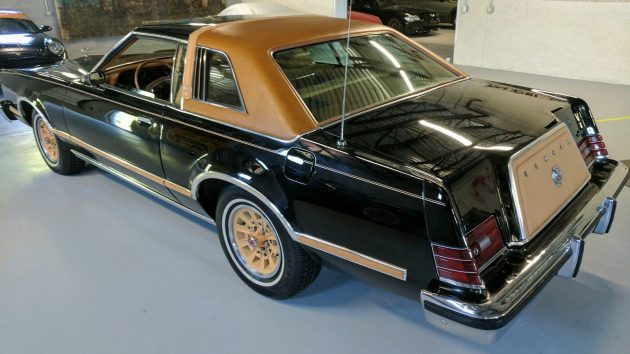 This car has the "Chamois Decor" trim package, which I'm guessing accounts for all the light brown vinyl and plastic parts. You may be thinking that the vinyl top looks terrific–it does, but that was replaced at some point. Both it and the paint look great, though. The seller cautions that there are some scuffs in the plastic parts but there's no rust at all. The car was babied for its first 20 years in Nevada and then babied some more in Pennsylvania. You can tell the owner was enthusiastic about the car by the stack of auto show placards that come with the Cougar, as well as a lot of documentation of maintenance and upgrades.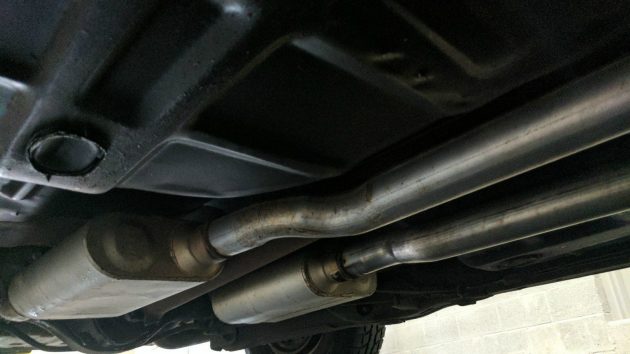 You can see the underside of the car is every bit as clean as the top. I'm pretty sure those aren't the original mufflers, but I'll bet the 351 V8 sounds pretty good through them.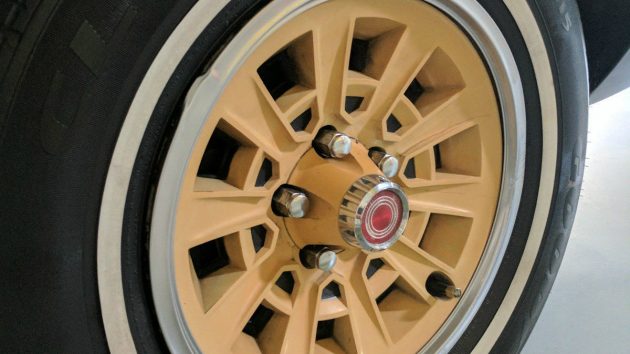 Interesting story on the wheels: they are not what most of you probably think–these are Polycast wheels, painted plastic molded to a regular steel wheel, then fitted with a stainless steel trim ring, chromed lug nuts and a plastic center. For a while you saw them on a lot of cars; apparently at the time they were less expensive than aluminum wheels.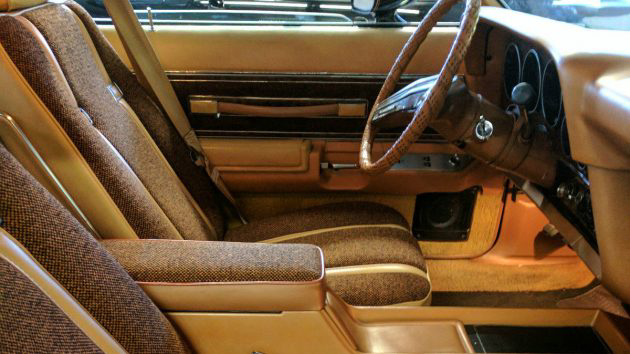 The interior is gorgeous, although there is one damaged portion on the driver's side arm rest and some of the plated plastic is starting to peel. So late 1970s!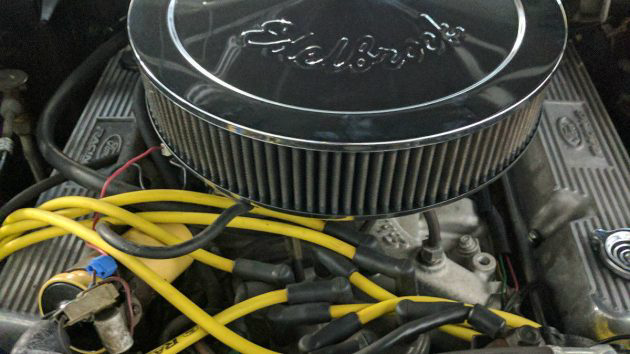 While I can't say I would have gone for the yellow wires from a cosmetic point of view, the fact that they are Ford Racing wires, along with the valve covers, is a further indication that this car got babied. That's an Edelbrock manifold under that Edelbrock air cleaner, and I'll bet it's an Edelbrock carburetor under that air cleaner. All in all, I think this is a great car, and where else are you going to get that much style and class for this price?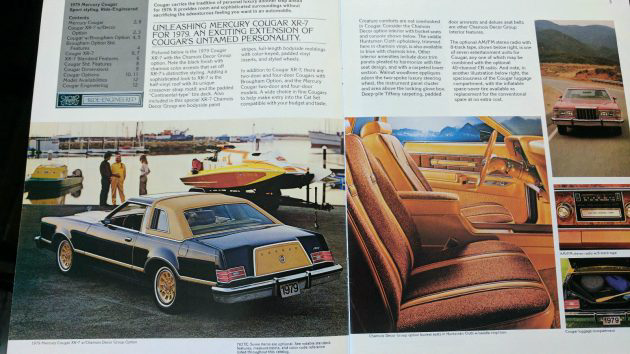 I think it would be great fun to recreate this scene from the factory brochure as closely as possible. Of course, I'd need the car, some boats, and a good place to do it–but I'd have a great time cruising in the Cougar to find that spot!