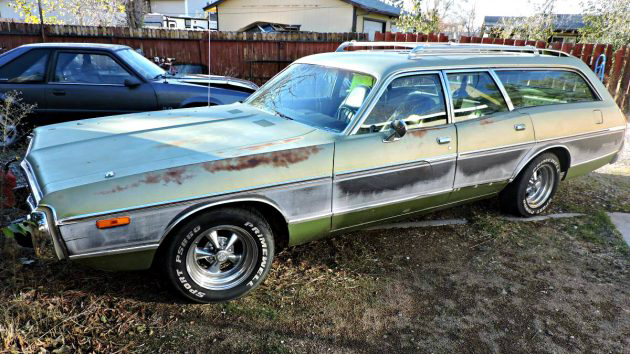 Here we go again with another classic station wagon, with wood applique, and a big block. Perhaps not for everyone, these big old "muscle wagons" often have great styling, plenty of storage, and can often be picked up cheap. Those of you that are fond of patina may really dig the looks of this old wagon. Packing a low mileage 440 from a motor home and a rebuilt transmission, this solid wagon is offered for $4,000. Check it out here on craigslist out of Reno, Nevada.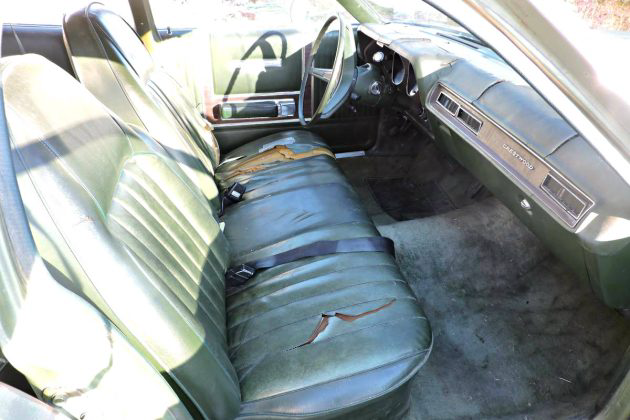 Described as needing a lot of little things, it is easy to see the interior could use a little work. The front bench is split on both sides, and the dash has succumbed to the western heat and sunlight showing some generous cracking. Surprisingly the carpet seems pretty nice in this old wagon. For a minimalist, the front bench could be recovered or wrapped in a blanket, and a carpeted dash pad would hide the cracking.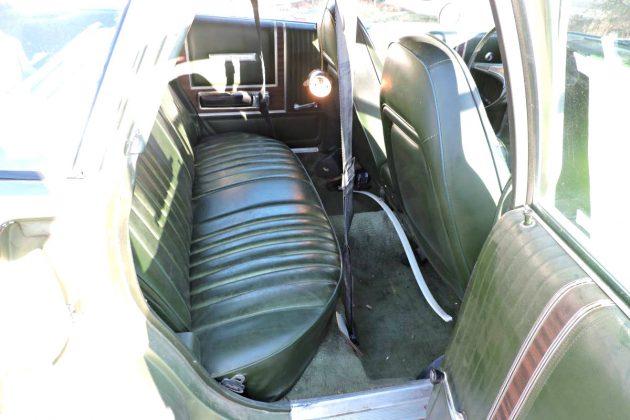 The back seat and third row seating is actually in very nice shape. A vacuum and some good old fashioned cleaning would leave the interior of this Crestwood looking mint. There is plenty of space for whatever you may need to haul, and you would definitely be hauling in style.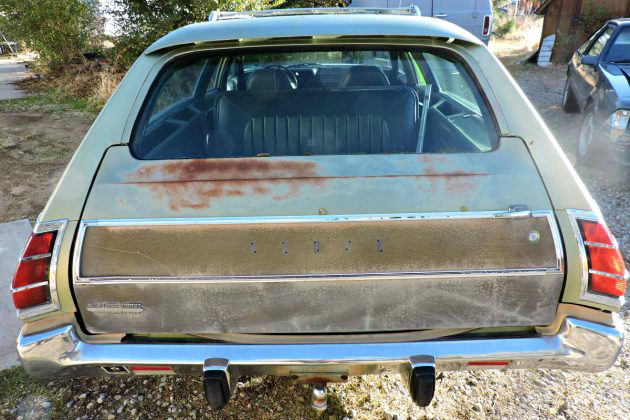 There is surface rust present and the paint and wood applique is worn, but the exterior of this old wagon is mighty straight. There is some body trim missing, on the lower rear driver side door, as well as on the passenger side quarter. A trailer hitch is installed which is likely very useful with the 440 big block in this wagon. Unfortunately there are no images of the engine bay, but the engine is a low mileage unit with a rebuilt 727 Torqueflite transmission providing more than enough grunt to do some hauling with.  A little scruffy around the edges, this wagon is a rot free example with a charming patina, and a big heart. What would you haul with this old wagon?