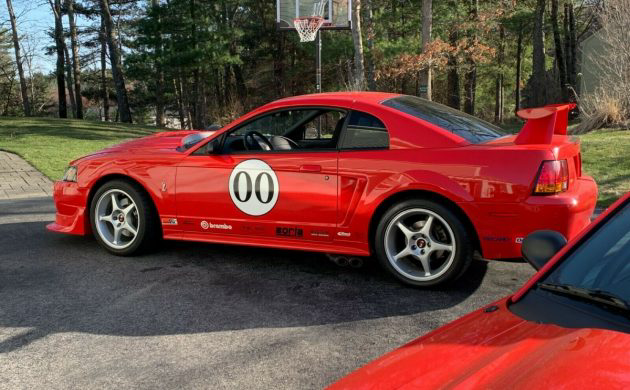 The Ford Mustang Cobra R is one of a handful of modern classic SVT models that has seemingly held its value very well. This is not always the case for SVT cars and trucks, as the SVT-badged Contour, Focus, and some early Lightning pickups can still be bought for reasonable money (these are excellent performance bargains, by the way.) The Mustang Cobra R was a revered performer out of the gate, and has held its value well, helped by the fact it was produced in very limited numbers. This example is made even more desirable for having loads of documentation including the often-missing black binder. Find the Cobra R here on eBay where bidding has reached $75,000 with the reserve unmet.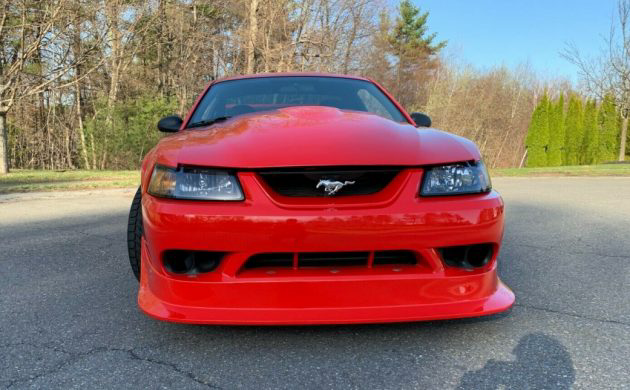 The black binder issue is a big deal among Cobra R owners, and you don't have to Google too far to find pages of forum posts with owners of otherwise time capsule-grade examples lamenting the fact that the dealer didn't give them the binder when they purchased the car. If I'm reading the background info correctly, the binder was associated with a specific VIN, so if you left the showroom without the binder, there's a good chance the selling dealer still had it in a back room – or just dumped it once you left with the car. Either way, this supporting documentation on a vehicle they only made 300 of is a huge selling point for this car.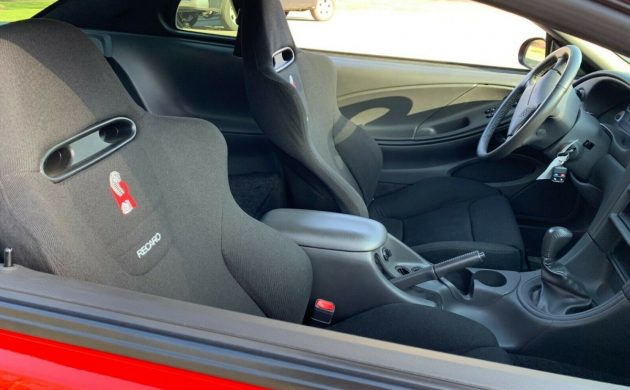 Just 300 Mustang Cobra Rs were made, and in only one color. These were essentially track cars that you could drive on the street, stripped of luxury features with several performance enhancements added in. The list of improvements includes Recaro seats, upgraded Brembo brakes, side-exit exhaust, track-ready Bilstein suspension, larger sway bars, and a 385 b.h.p. naturally-aspirated 5.4L V8, good for a 0-60 run of 4.7 seconds. There were numerous aero enhancements as well, from the front air dam to the rear spoiler, all functional improvements designed to keep the Cobra R firmly adhered to any road course it found itself on.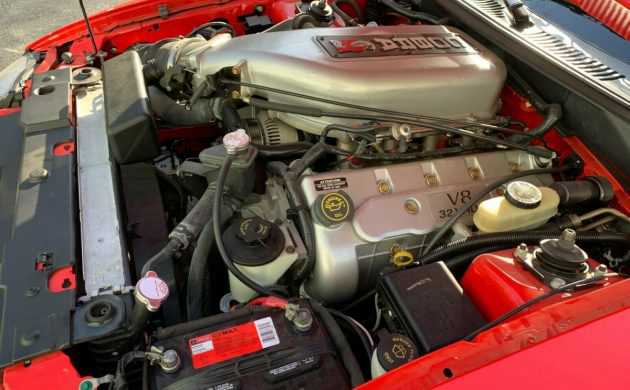 The seller notes he has owned several Cobra Rs, and this one is fortunate enough to retain all of its prized documentation because he purchased this car new. It has just over 2,000 original miles on it, and that limited use is certainly evident in photos. The paper trail is exceedingly important on small volume, high performance cars like this, and for examples that aren't accompanied by the original binder, you're talking about a value hit well into the thousands of dollars. It proves without a doubt that documentation is key when selling special cars, so hold onto those receipts when you buy a new muscle car or order parts for your existing project. This clean Cobra R may not hit its Buy-It-Now of $125,000, but I suspect it will get close.