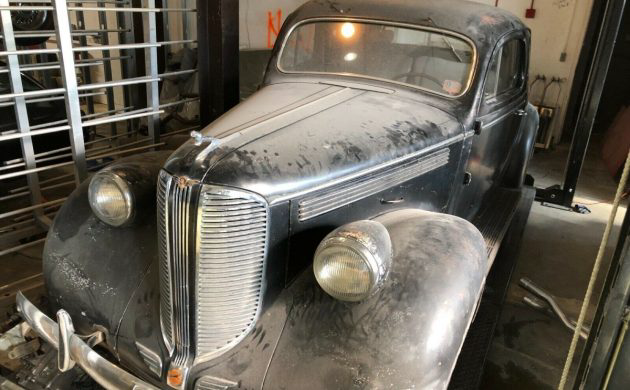 If you were a traveling salesman in 1938 this Dodge Business Coupe would've been a great way to travel the countryside with your sales samples in the huge trunk. Today this is a great piece of automotive history in a great body style that you can drive and enjoy as a cool vintage car. This Dodge Business Coupe is located in Bloomfield Hills, Michigan and it's listed here on eBay. At the time of writing, there's currently one bid at the opening price of $8k, but the reserve has not yet been met. Thanks again to Ikey H for another great tip.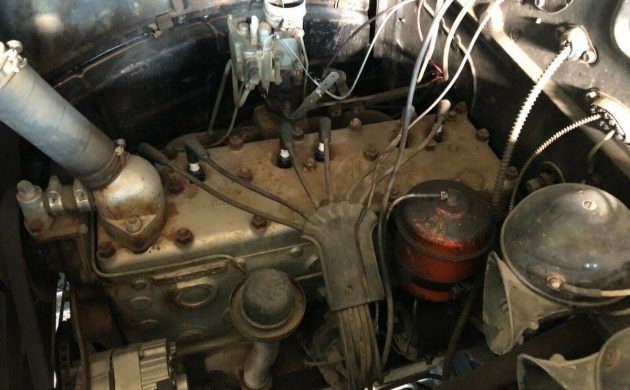 This should be the standard Dodge 201 cubic inch six cylinder engine with 82 horsepower. This is reported to be the original engine and transmission which are both supposed to be in working condition and were running when the current seller received the car two years ago. It looks like there's an electrical update with a modern alternator and the motor looks like it is complete and in running condition. This seems to be a car that you could repair and refurbish as needed and then drive and enjoy with the great patina.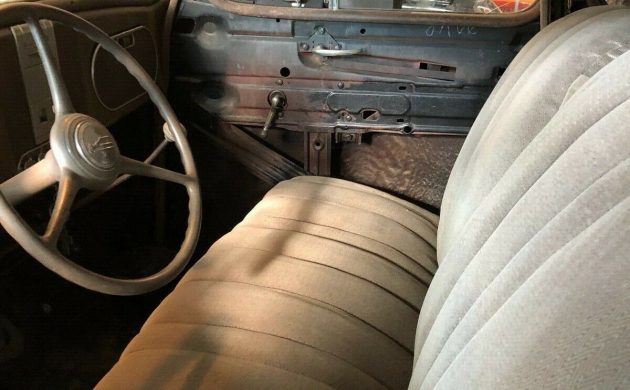 The interior looks like it needs some work as the door panels and headliner are not present and there's no mention of any parts that come with the car. The interior generally looks weathered and unfinished. The body, frame, and trim are said to be in "extremely solid rust free condition" and all the stainless "is intact and in great shape as are most of the original emblems". There are several undercarriage photos supplied and the car does look solid with no obvious signs of rust through or corrosion other than various areas of surface rust on the frame areas.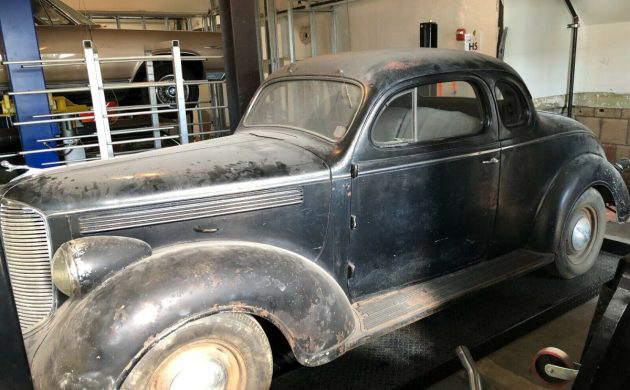 This Dodge Business Coupe was a very appealing body style and it seems to be just as popular today. This car looks to be mostly original and complete and basically in running condition. I'm partial to keeping a complete car like this original and making it a safe and reliable car to drive and enjoy. Another option is to go the hot rod route and make a total custom build out of this car. What's your preference, keep it original or make it into a hot rod? Post your comments and let us know!