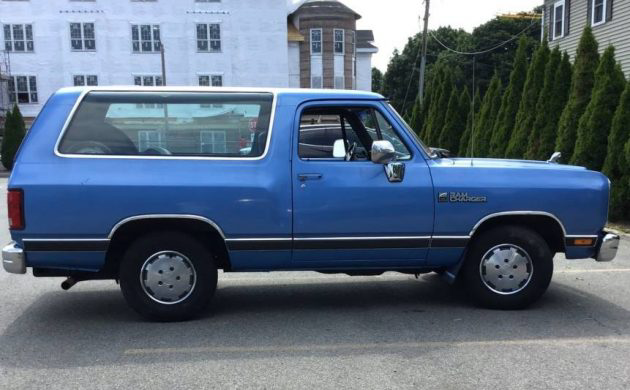 Two-wheel drive Ramchargers aren't typically the ones enthusiasts get hot and bothered about, but if you're not going to take it off-road, these classic square-bodies still offer the classic styling that made it and the Bronco the iconic vehicles they are today. This example appears to be a nicely preserved survivor that has somehow emerged as a rust-free example despite residing in the northeast. The seller notes it has been garage-kept since new and has just under 100,000 original miles on its 318 V8. Find it here on craigslist with a firm price of $8,000, cash only.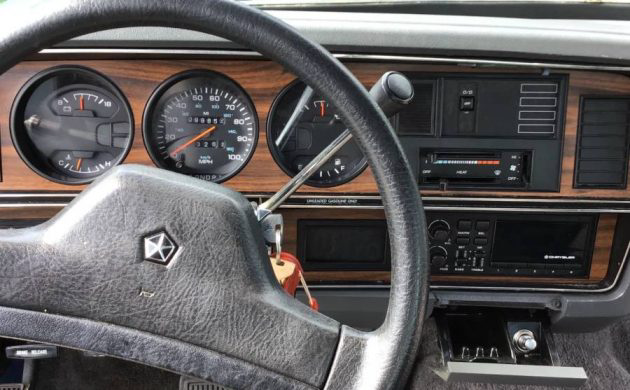 This is a fresh craigslist listing, and I suspect it won't last too long. While 2WD may not be your first choice, simply finding a Ramcharger in this sort of condition is what will drive potential interest. The cabin looks minty, just like the body, with woodgrain trim still in impressive condition across the dash despite showing non-time capsule mileage. This reinforces the claim (to me, anyway) that it was garage-kept since new, as prolonged exposure to the elements typically puts fake wood trim like this in a bad state. The original stereo equipment remains installed as well, and the ashtray appears to never have held a single old cigarette.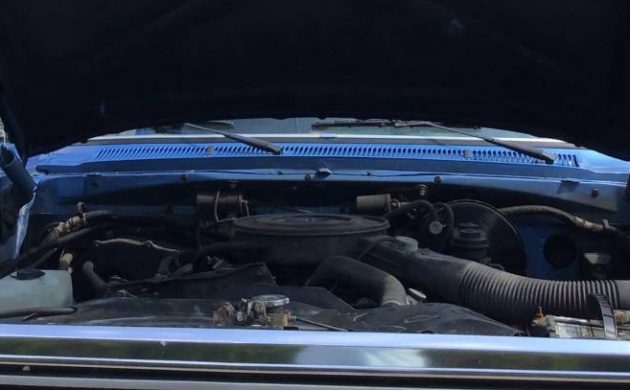 The seller doesn't provide much in the way of information about the truck's mechanical health, but it's hard to go wrong with a 318. These engines just keep going and going, and while they are not overly powerful, it won't leave you stranded and it certainly won't be hard to find parts for. The seller mentions that it's been "…well maintained" but doesn't provide any evidence of this; still, with the condition on display here and the garage-kept claims, I suspect this is a case of a longtime elderly owner keeping it under lock and key, and likely bringing it in for service quite religiously.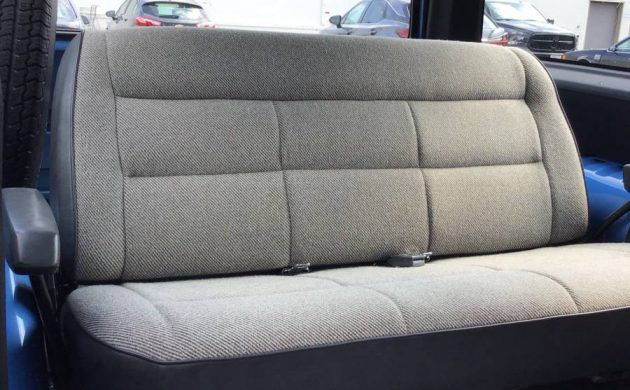 The backseat looks like it was unused, another potential clue to long-tire retiree ownership. This is a bare-bones example, with no air conditioning, crank windows, and power steering seemingly the only convenience feature. As noted, it's a two-wheel-drive model, so this was definitely the stripper on the lot when it was sold new. Of course, buying a Ramcharger didn't automatically mean you'd be cresting sand dunes and blasting through the snow every winter; conversely, maybe the lack of 4WD is what kept this one indoors and protected from the ugliness of a New England winter.