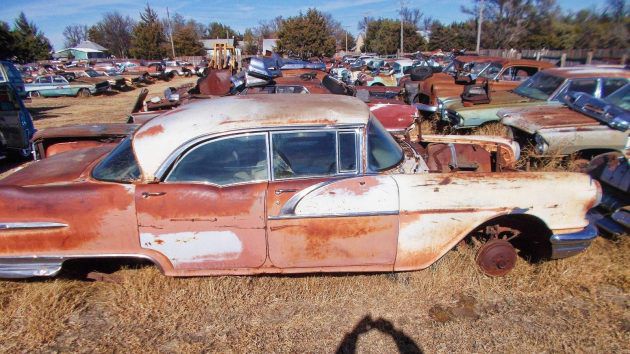 I was recently digging through eBay when I came across a seller that appears to be the owner of a rather large salvage yard in Great Bend, Kansas and they are in the process of liquidating cars. They currently have 18 cars listed, with the majority being Buicks, but there are several Pontiacs as well. My personal favorites are the '69 Buick Sport Wagon, the '65 Buick Riviera and the 1949 Pontiac Coupe. Being salvage cars, they aren't asking much, most are under $1,000.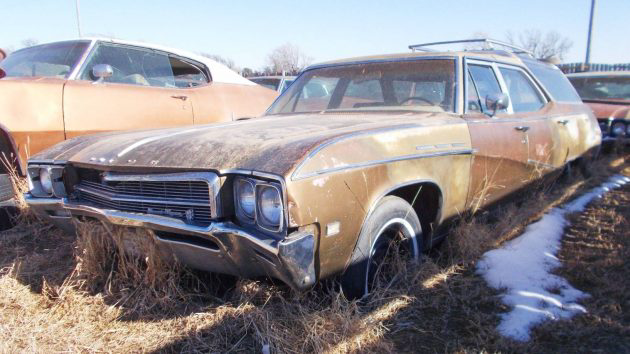 Here is the Buick Sport Wagon, it's a Skylark glass top with the 400 cui V8. It has clearly been in an accident, but doesn't look to have been picked over. Fixing the damage will be a major undertaking, but you don't see too many of these glass top Sport Wagons around. This is one of the seller's more expensive cars, with a BIN of $1,550.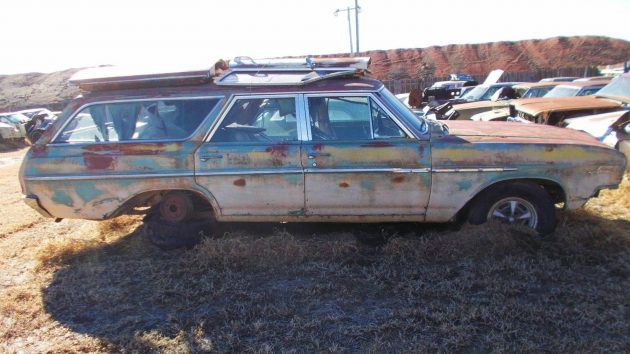 If you want a V8 powered wagon, but don't want to spend quite so much, they also have this '65 Buick Special Wagon with the 300 cui Nailhead V8. It's missing some parts, but doesn't appear to have ever suffered any major collisions. This one will set you back just $550! You can find it here.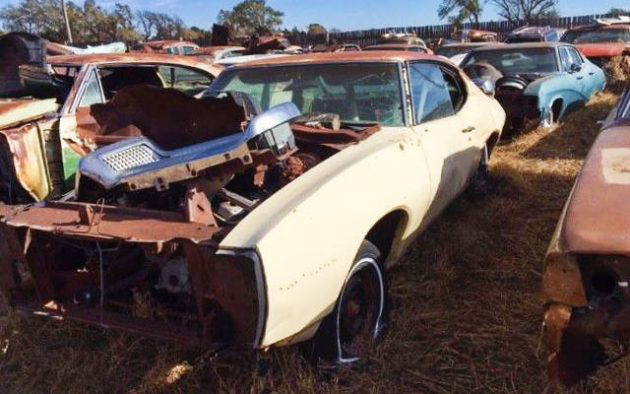 This seller actually has quite a few cars worth looking into. Getting titles could be problematic, but it isn't impossible to get them if you are willing to do the work. It will be interesting to see what else is hiding in this yard, the seller claims to have 220 cars and is going to be slowly listing them all. You can view all of the cars and parts that they have available here on eBay. So which cars would you like to have?