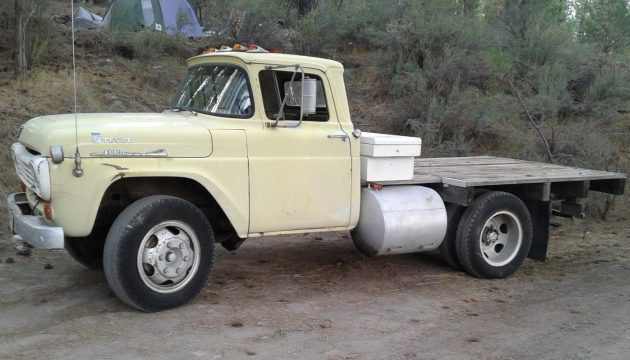 This truck is just what you'd expect to find forgotten in a barn and must be what Ford meant by "Built Ford Tough". At 59 years old, it still looks ready to work, it just needs an engine, and there's the puzzle. The hole in the block is easy to understand, but the Ford Dagenham diesel engine is puzzling. What's a "Dagenham" you ask? It's a marshy place in East London. It's also the name of a huge factory, at one time the largest in Europe, that has been building Ford cars, trucks, and engines since 1931. In the 1950s there were over 50,000 workers. So, what is a Dagenham diesel doing in an old Ford truck? Was this really an option? The "Diesel" badge on the hood does not look original, so likely the conversion was done by a second party, perhaps for Ford dealers. This truck lacks the usual rust, rats nests, and even dents and is in amazing condition. It's listed on eBay in Chiloquin, Oregon for $2,600.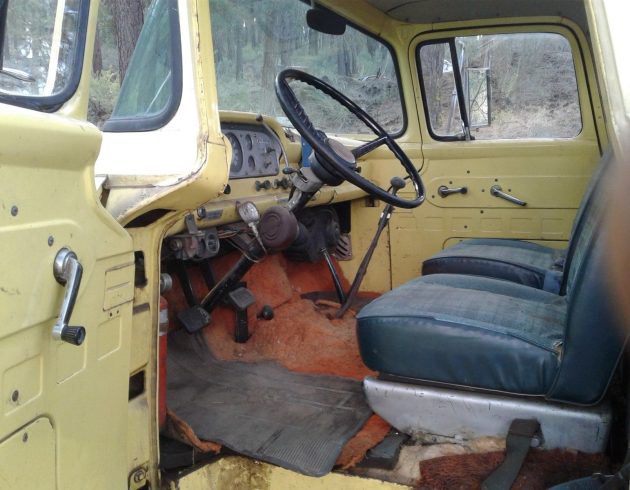 Inside is just what you'd expect from an old work truck, including the shag carpet. It looks ready to go to work. Those seats, or at least the upholstery, must be a later addition. There's no sign of rodent occupation, but there's also not much for creatures to chew on.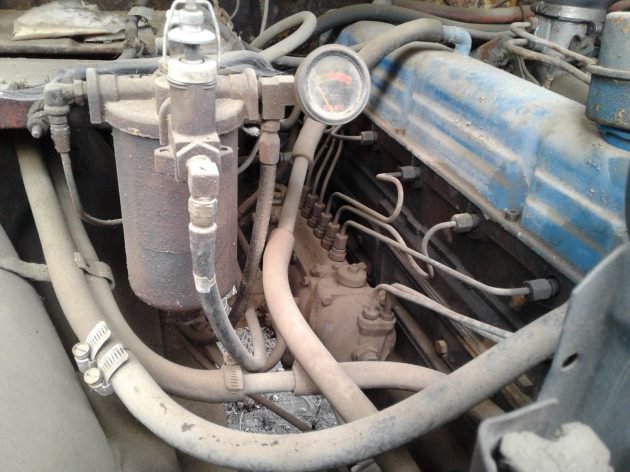 Here's that Dagenham diesel engine. It's backed up by a 5-speed transmission and a 2-speed axle. It's a 220 CID inline six and had about 120 horsepower.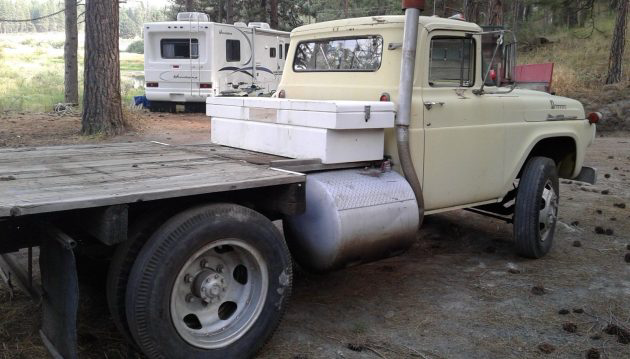 It looks like they took pretty good care of this old truck until the day it died. There's no word on how long this truck sat after the engine blew up. It could be a great project if other Ford engines will bolt in as the seller states. It won't be as simple as the seller makes it sound, but it would be possible. This tough old Ford will never be a highway cruiser, though. The chassis looks short enough that the buyer could possibly install a pickup bed and have the ultimate "Cowboy Cadillac". Or, perhaps, it could just go back to work on a ranch or farm. Hopefully, one of our readers will shed some light on this curious old truck.