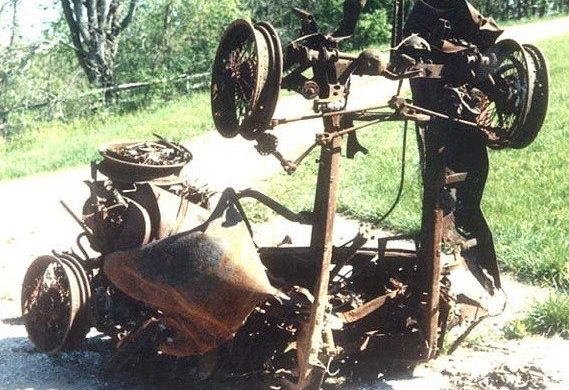 I came upon one of the more fascinating restoration stories I've ever read recently, centered around a 1938 Alfa-Romeo 2900B Carrozeria Touring roadster. That's the car you see here, after it was dug out of a hole it was bulldozed into following a shop fire. The story of its recreation was captured by an Australian enthusiast who designed his own tribute to the classic Alfa Romeo sportscar. You can find the full story here on the OziMoto Huntsman kit website, or read below for more.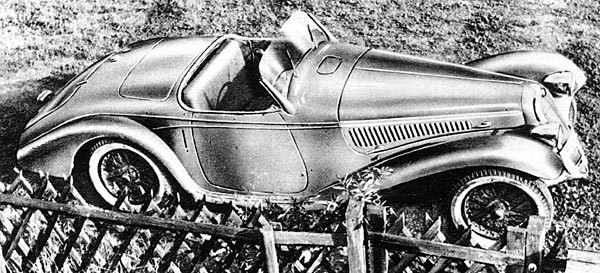 This is what the Alfa Romeo looked like prior to being burned and buried, when it was owned by a German SS officer who acquired an Alfa Romeo chassis used for racing and had it rebodied by the factory. Shortly thereafter, the officer would disassemble the car and hide it due to the war, and would later re-assemble it only to concede the Farina-bodied car to U.S. officers while out on a drive. The Alfa Romeo was then shipped to the U.S. and later sent to a workshop for restoration.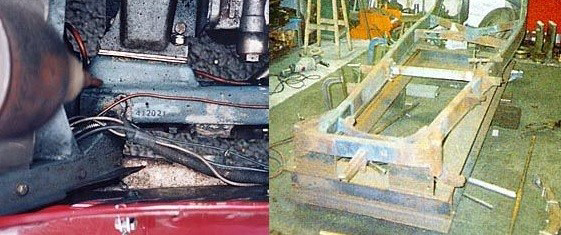 It was in this shop that the Alfa was trapped in a shop fire in the 1960s. Whether it was buried simply because it was too rotten or due to the SS officer connection is not known. However, the Alfa would be dug up in the 80s by a collector that tracked it down, and the mangled remains you see in the first picture is what would become the car in the final photo. The decision was made to restore it as a genuine competition car given the chassis' racing history.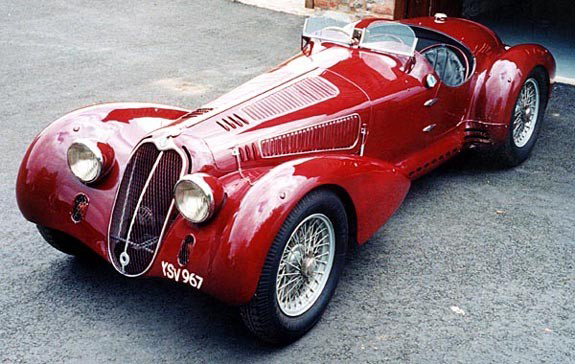 The restoration team decided to utilize a body design in tribute to "….the 1938 Mille Miglia winning car driven by Biondetti,"  and the final result is just stunning. According to the website http://www.soltanto-alfaromeo.nl, the Alfa Romeo 8C 2900B Spider "…is the ultra-light short-chassis (Corto) competition version, with a body from Carrozzeria Touring  Superleggera." Two Alfas took the top two places in the 1938 running of the Mille Miglia, with the tribute car utilizing an straight-eight making 225 b.h.p. It would later go on to sell for $4 million at auction, so be sure to dig up any vintage race cars when you spot them.
Have something to sell? List it here on Barn Finds!