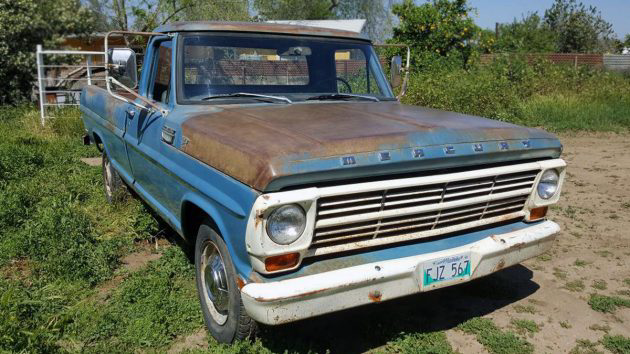 Disclaimer: I love and respect Canada, and Canadians, but it was too good of a rhyme to pass up. This patina-rich 1968 Mercury M-250 Pickup is from north of the Yankee border in Canada and it's still wearing its Manitoba plates. It's here on craigslist for $7,995, whoa! This Merc is located in Norco, California, just west of Riverside.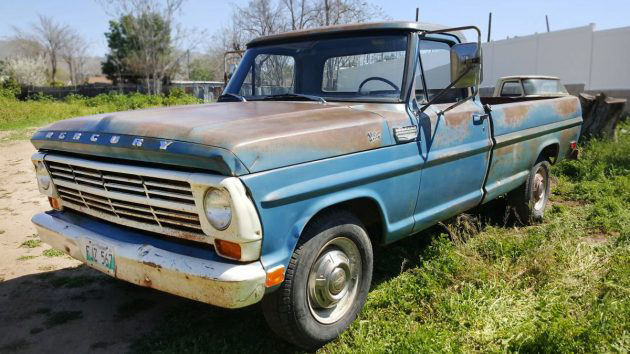 This would really be a head-turner at any car show or just at the gas station or hardware store. I wouldn't do a thing to the exterior on this one other than make sure that all of the bulbs work and those kinds of easy things. But, at this asking price, what is this one worth in great shape? Is it worth totally restoring? The later Mercury pickups seem to be more rare and 1968 was in fact the last year for them. Our old '69 F-250 was the first vehicle that I welded on, only about a decade after it was new, and it was Ziebarted! I learned how to weld in restoring that one, bending and shaping the metal for the cab corners and other areas and butt-joint-welding it in place. It looked great when it was done, but I don't know if I'd touch this Merc, I like the look of it as it is.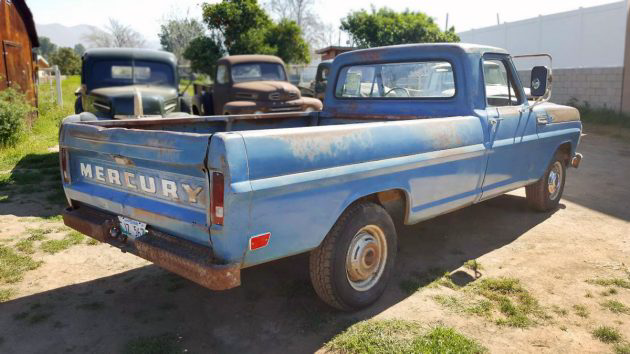 This M-250 was used by a real pickup truck owner it looks like, but thankfully, maybe due to Manitoba not salting their roads as much as we do here in the Midwest (?), it's not as rusty as a similar Midwest US Ford F-250 would most likely be. Ford offered Mercury pickups in Canada in their Lincoln/Mercury dealerships so folks without a Ford dealer would be able to buy a pickup. I haven't seen too many of them at car shows but they're always fun to see, and fun to fantasize about owning. How cool is that tailgate!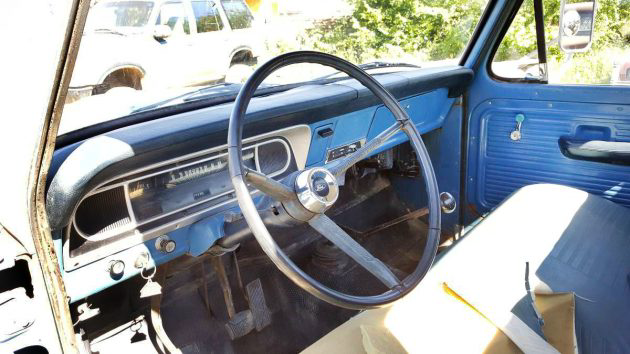 The interior looks to be in similar shape as the exterior is in, used but in really good shape for being 49-years old. The simple dash doesn't show the amount of gauges as our '69 Ford F-250 Ranger Camper Special had, but we didn't have a 4-speed manual transmission either! I would much rather have this truck.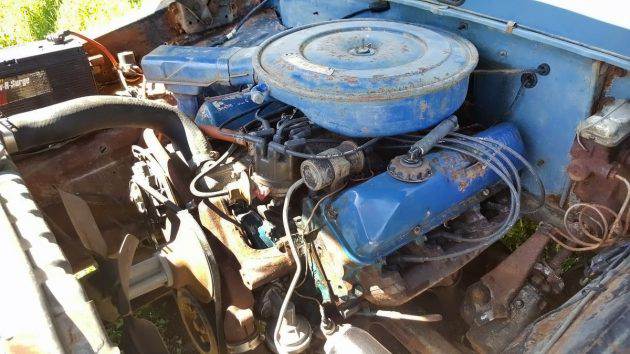 Kudos to the seller for providing an engine photo! I'm always pleasantly surprised to see a lot of photos. A few underside images would have been great, but I'm sure they would send a few to a seriously interested party. This is FoMoCo's 360 cubic-inch V8 with around 215 hp. The seller says that this one is "good running", which is always nice to hear. Have any of you owned a Mercury pickup? Would you restore this one or just get everything working great and drive it?