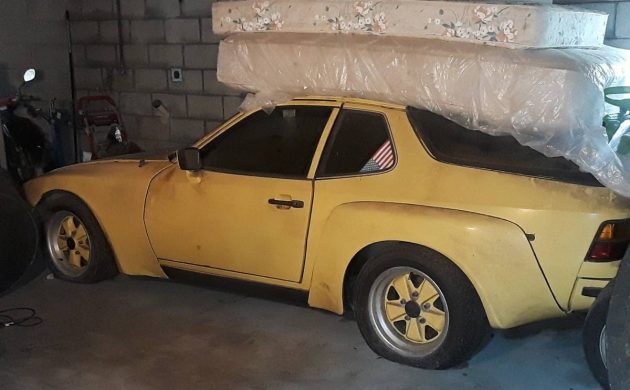 This 1980 Porsche 924 is an interesting specimen, as it's a gray market car that's also sporting a period-correct Carrera GT-style bodykit, featuring fender flares and NACA duct on the hood. The seller mentions it also has the Europe-only dogleg-style manual gearbox, and that the 924 was quite a formidable opponent on the track. Find it here on craigslist under a pile of mattresses for $7,900. Thanks to Barn Finds reader Patrick S. for the find.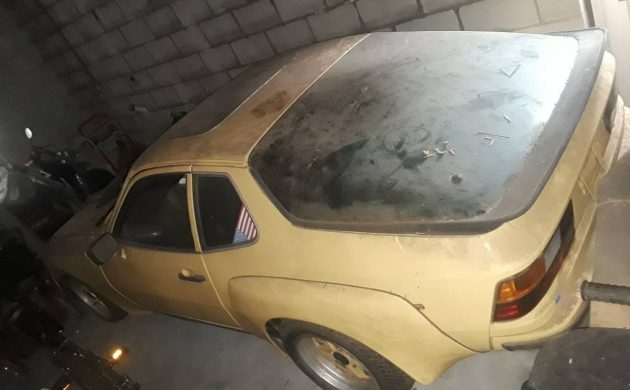 The 924 in Euro-spec formation is a fair amount more interesting than the standard U.S. car, even in this long-idled state. The seller notes that the car could easily pick on vehicles twice its size when it was running and competing, so it's tempting to think could return this 924 back to track-ready condition – but was its prowess due to trick suspension or something more robust under the hood?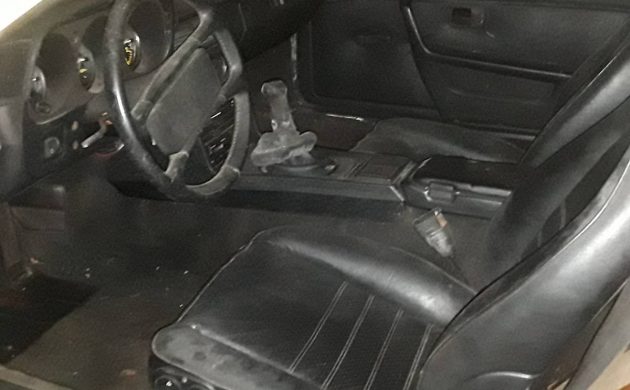 Even though the gray-market cars lost the restrictive emissions equipment and were lighter-weight than their U.S. counterparts, that alone would not necessarily help this 924 beat up on the Vipers and Porsche 911s the seller describes in the listing. The interior is nothing special, despite the hopes I had to some more thickly-bolstered sport seats to go along with the wild widebody conversion.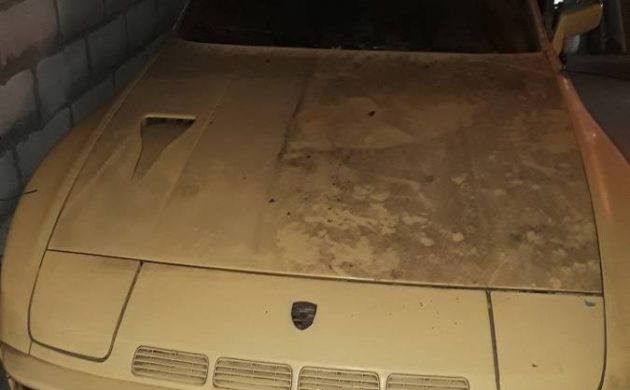 Here you can see details that come with the 924 Carrera GT replica kit, but could it be this 924 is a genuine turbocharged example (which received the hood vents and NACA duct)? The seller leaves many questions as it relates to what this 924 is truly capable of performance-wise, but does note that the tires are dry-rotted and there's evidence of "….some manifold leak and leaky clutch slave cylinder." The seller seems to think it is worth bringing it back, and if no one buys it, he's going to bring it back as a track build. Would you keep the kit or return it to original spec?