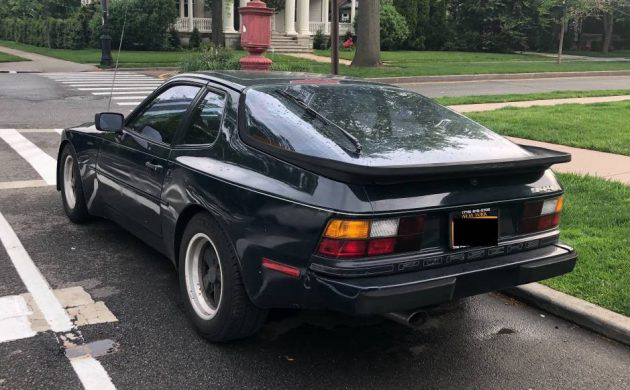 Owning a sports car in a city environment is among the bigger tests a car enthusiast can face. Lack of parking, lack of space, and often inconsiderate fellow motorists can render a pristine machine into a dinged-up and dirty specimen of a used car. The seller of this 1985 Porsche 944 resides in Brooklyn, and his pride and joy has already suffered some indignities at the hands of other motorists, so perhaps by selling it, he's giving it a chance to live in the gentler confines of suburbia or the wide open country. Don't let your eyes fool you: the 944 is not black, but rather a rare shade called Kopenhagen Blue. Find it here on craigslist with 121,000 miles and an asking price of $4,700.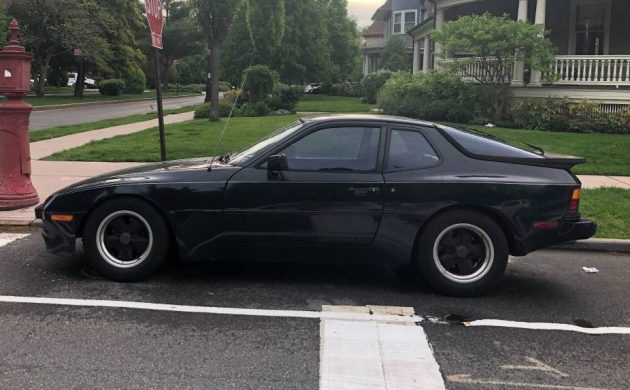 The 944 is said to be in good running condition, and it has received some meaningful attention in the last few years. This includes new engine mounts, a new radiator, and new clutch hydraulics. It has recently passed its annual inspection and received a fresh oil change, so by all accounts, it seems ready to roll. The body isn't too dinged up despite its city confines, but the nose has taken a whack that has resulted in the front bumper appearing to be askew. The seller confirms there is no damage behind the bumper and that a competent body shop can straighten it out. This is what I hate about city parking: it doesn't matter what kind of car it is, your fellow driver will bash the hell out of it if given the opportunity.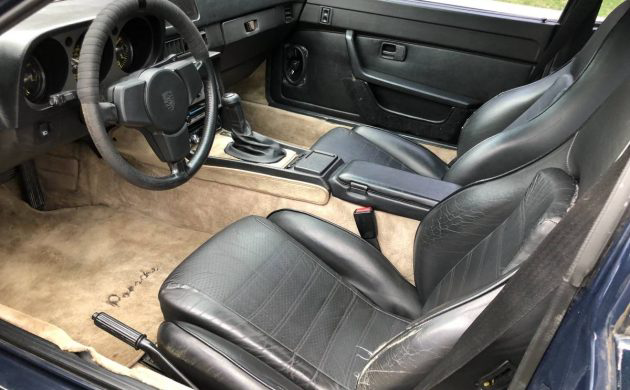 The interior is pretty sharp, but I'm curious about the color combination. The seller claims it is original, but I can't recall seeing tan carpeting with black seating surfaces and door panels in a 944 or even 924 in the past. It's not a big deal, but it wouldn't surprise me if a previous owner dumped the tan seating and door panels for the black buckets, as most owners prefer black and it's more of a pain to change the carpeting. The good news is that most of the interior components look to be in good shape, with no immediate need to swap out or restore anything visible here. The only potential update I'd consider is changing the carpet or swapping the seats and door panels back to tan.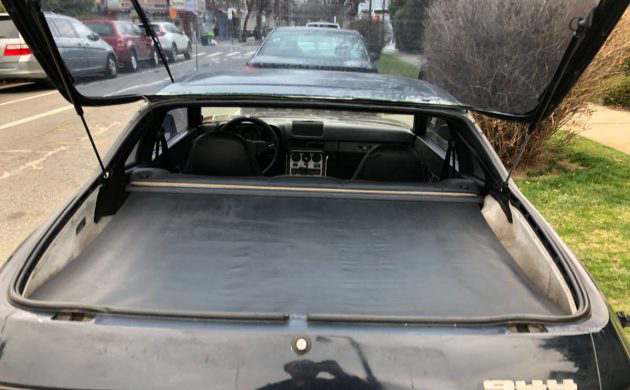 The seller notes a few flaws, none of them major. There's an unsolved oil leak that has yet to threaten the car in any way, meaning it doesn't need additional top-offs as a result. A blinker bulb continues to burn out, suggesting an ongoing electrical issue that the seller hasn't resolved. And the factory radio has been replaced with an unattractive aftermarket unit. All of these are easily fixed, and the next owner will hopefully have a short list to bring this 944 back to life along with a garage to park it in. Assuming there's no rust lurking underneath and the bumper can be put back in order without too much heavy lifting, this looks like a safe way to enter Porsche ownership.