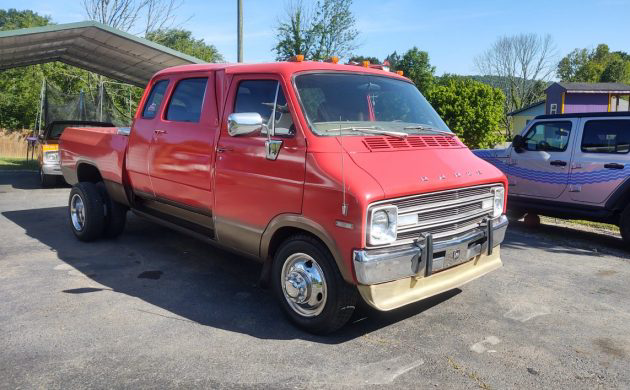 UPDATE – The seller of this beast of a truck has sent over more photos and information to help answer any questions. So be sure to take another look at this one and leave any questions you have for the seller in the comments below!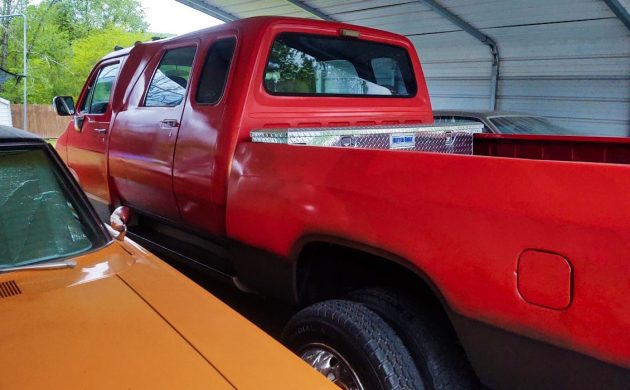 I'm sure you've seen one of the fascinatingly odd Ford Centurion Conversion Vans, but have you ever seen the Dodge equivalent? While I wouldn't say the Ford Centurion Conversions are particularly common, they seem plentiful compared to this Dodge! Reader Reid N has decided it's time to part with this example and while it isn't perfect, when will you ever find another one? If you'd love to put this heavy-duty van to work, you can find it in here on Barn Finds and it's located in Oliver Springs, Tennessee with a $7,900 asking price.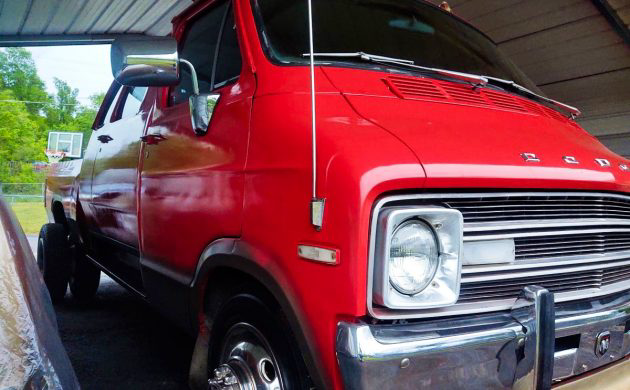 This thing is an absolute beast! Reid states that the chassis is from a Dodge Ram 3500, but there's no word on what year. The back half of the cab and bed appears to be from a late '70 Dodge Adventurer, but the lack of fender flares suggests the bed might be from a non-dually truck. And to make things even more interesting, the engine is a 360 V8 paired to a 727 automatic. Some further investigating will be needed to determine what vintage the various components are and how they are put together, but one thing is for sure, this thing should be able to tow just about anything you want to hitch to it!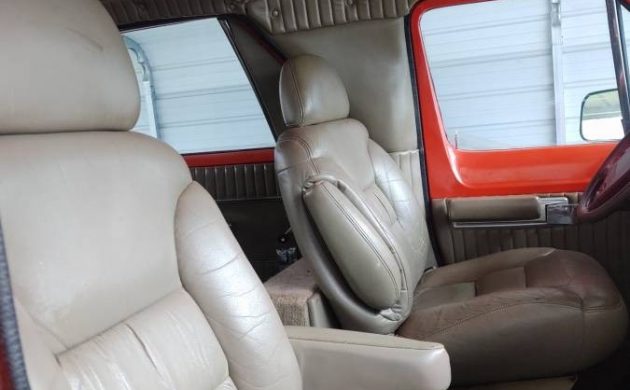 And here is where things start to get real interesting, the interior. It appears to be a mixture of '70s Dodge and late 90's Chevy, with some custom touches thrown in the mix. That's alright though, as this should make for a very comfortable truck to drive. There's so much room inside that you could haul the tallest of teenagers without any complaints about the rear legroom! Personally, I'd remove the speaker boxes and rear center console to make for easier entry and a cleaner look.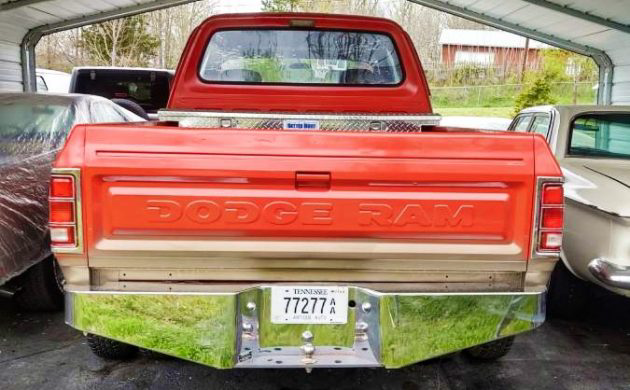 I honestly don't think I've ever seen a Van conversion quite like this one! I sure would love to know the whole story of how it came to be and how the van's front end and the truck's cab are connected. I'm confident in saying that this one is definitely one of a kind. Reid states that it drives nicely and is ready to go. So, would you hit the street in this beast?