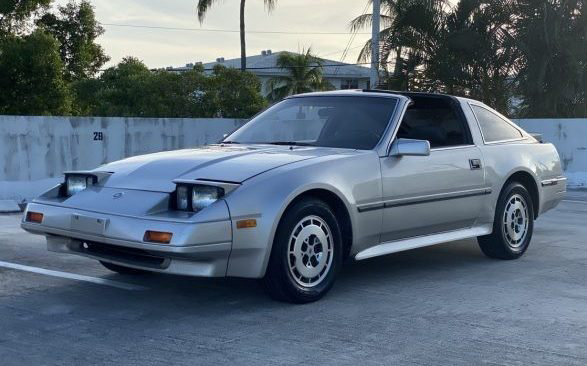 This 2+2 Nissan 300 ZX is located in Fort Lauderdale, Florida and is ready for you to fly in and drive it home. With 75,000 miles, the seller is asking $7,500 here on eBay but he is open to a best offer. The AutoCheck history shows four owners and no major accidents.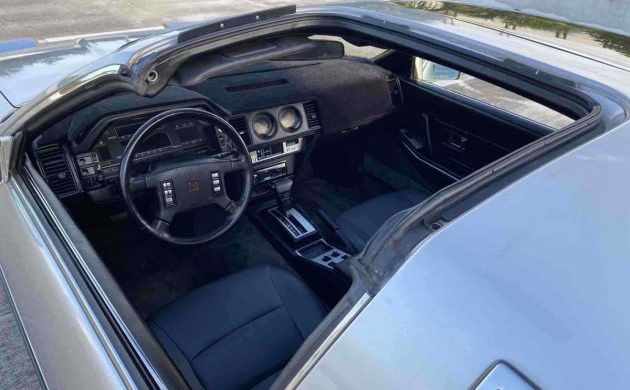 Equipped with T-Tops and digital Gauges, the car is originally from California and is said to run and drive well. The black interior looks flawless and there is said to be no cracks in the dash. The 300 ZX comes with an upgraded Bluetooth radio, power windows and air conditioning. The only thing holding this car back may be that some owners would prefer a manual transmission.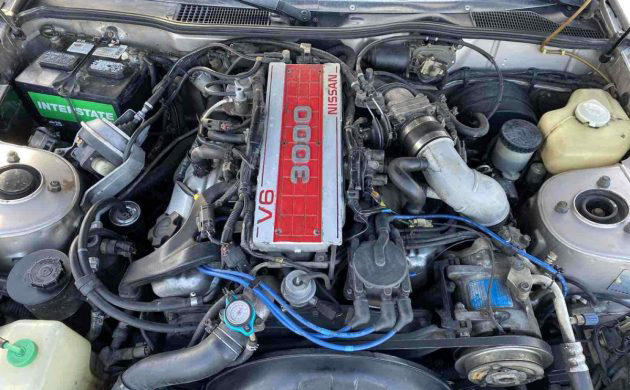 In 1986, the Nissan 300ZX's naturally aspirated 2,960 cc (3.0 L) six cylinder engine produced 153 horsepower and 182 ft lbs of torque. It was designated the VG30E and was later offered with a turbocharger that delivered 200 horsepower. The engine is known for its reliability and smoothness. The car is also equipped with aftermarket exhaust.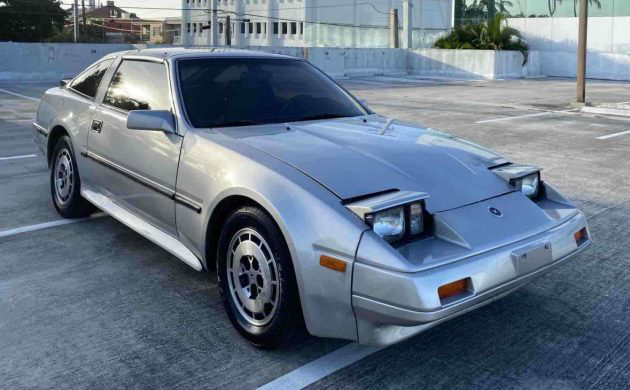 The silver grey paint looks great with the black wall tires but I would ditch the black tinted windows. However, the tint has probably saved the interior from the destructive forces of the sun. With all that this car has going for it, the eBay ad is running for another 27 days. Is this a good price for a solid survivor?