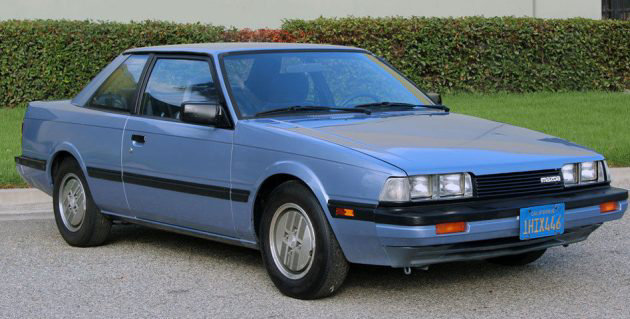 The early Mazda 626 is largely obsolete, with any remaining examples of the company's long-time nameplate comprised of last-generation sedans. The 626 took on multiple identities throughout the global markets in which it was sold, with survivor-grade coupes like this one here on eBay among some of the prettier offerings companies like Mazda, Nissan and Mitsubishi were shipping to the states in the 1980s. This third-gen coupe is in California with no bids.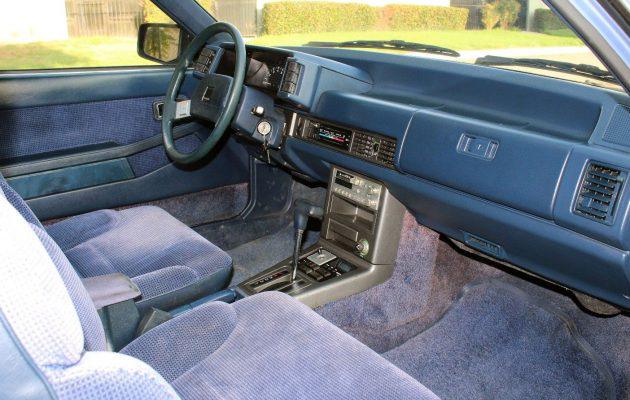 This 626 maintains excellent cosmetics thanks to its low mileage of 50,302. As was typical for the era, interiors wore an assortment of matching color shades to coordinate with the exterior; in this case, different tones of blue inside match the ice blue exterior. Carpets are impressively clean and the generous front bucket seats look quite comfortable and untorn. The 3-speed automatic may detract from the driving experience, but is said to shift well.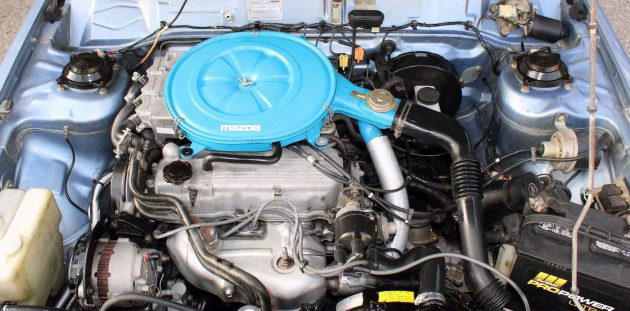 Motor Trend magazine called the 626 its import car of the year in 1983, likely a little known fact among even the most enthusiastic of Mazda fans. Considering the last hurrah of the 626 stateside languished in a crowded market of midsize Japanese sedans (despite the V6 / 5-speed combo being one of the tastier sport sedan offerings at the time), it's surprising to note that road test editors recognized Mazda's entry into the mainstream as award-worthy.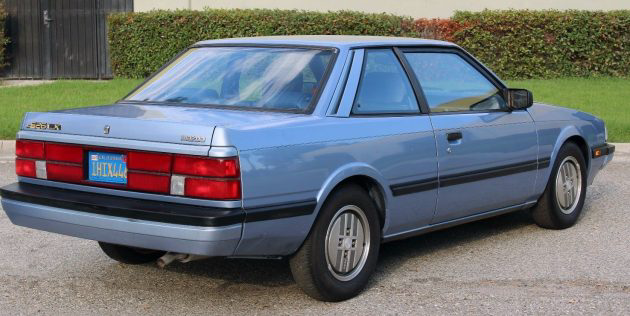 You have to dig some of the classic 1980s Japanese touches, from the taillights that encompass the entire rear panel to the alloy wheels sporting horizontal accent marks across an otherwise smooth rim face. The later turbocharged coupe and hatchback models are the 626 of choice among enthusiasts, but a survivor like this one is certainly worth saving and preserving as this generation increasingly becomes extinct.