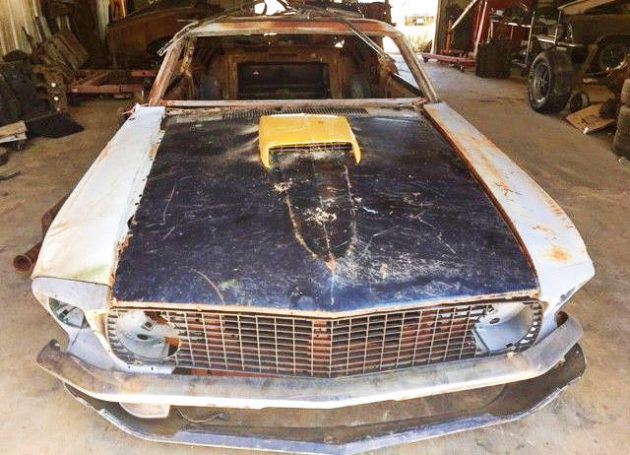 Yes this Mustang has clearly seen better days, but this massive project might just be worth all the hard work it's going to take to revive! You see, this Mach 1 is a 428 Cobra Jet equipped car that someone stripped apart to restore. They fixed some of the rust issues, but for one reason or another they never finished. Thankfully, the mighty 428 is still with the car, well at least the seller believes it's the original engine to the car. You can find this project here on eBay with an opening bid of just $100 and no reserve!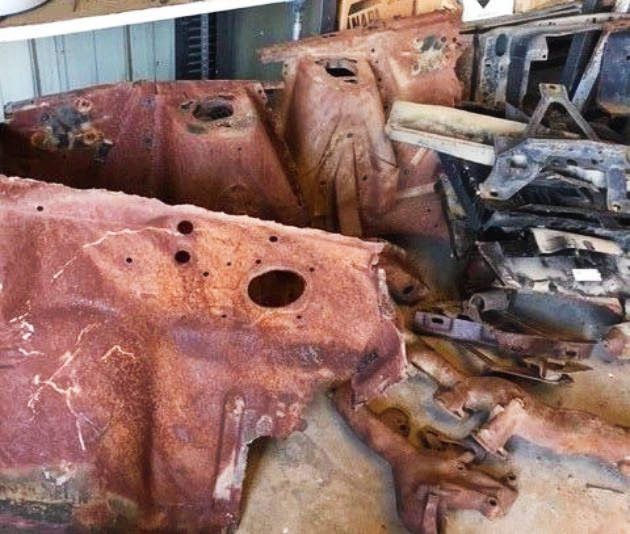 As you can see, this car really has been fully stripped apart and is going to need every nut and bolt restored. The seller does include lots of photos of the piles of parts, so you can at least get a basic idea of what you are getting yourself into.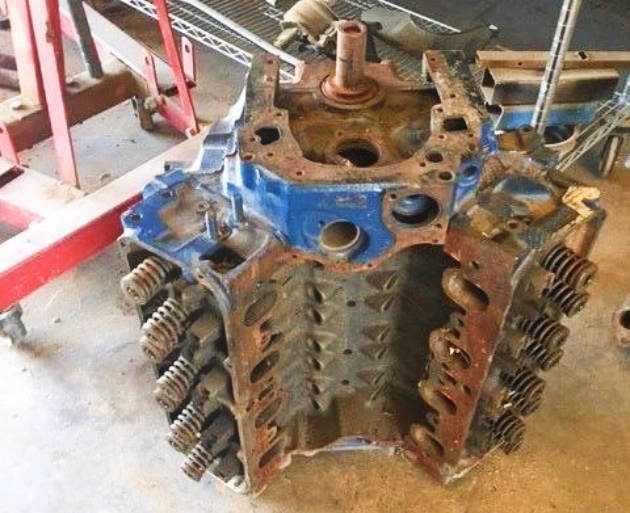 Here's the 428 Cobra Jet engine, which at one time producing 335 horsepower and 440 foot pounds of torque. There's no word as to whether it is seized up or not and given how much surface rust there is, it's not looking hopeful. At least the major components are here and it's out of the car waiting to be dropped off at the machine shop. Let's just hope there's no major issues that will keep if from being rebuilt.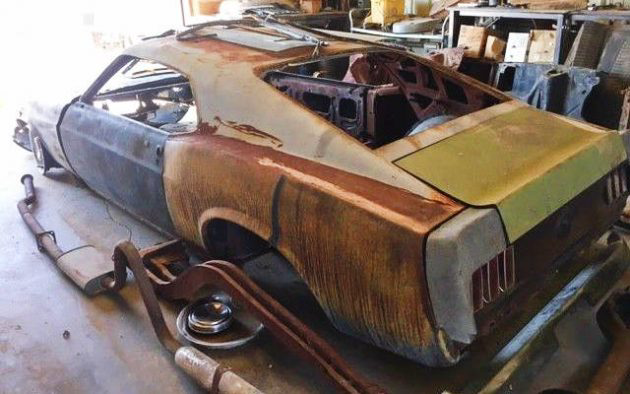 This really is going to be a huge undertaking, but the no reserve auction does make it more appealing. For the right price, this would be a killer project for anyone who's dreamed of restoring a big block Mustang! The real question is, are you up to the task?