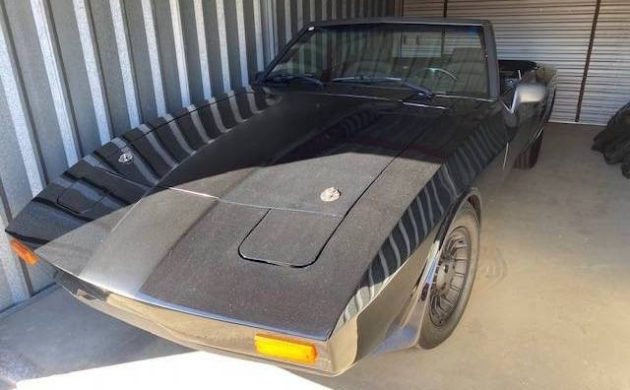 Update 10/14/20 – The seller of this Python has lowered their price by $2k. Is that enough to find a buyer for this unique Mustang? Find it here on craigslist for $37,500. Thanks for to Pat L for the tip!
From 8/28/20 – In 1967, AC unfortunately ended production of the Ace that Shelby's Cobra was based on. Given the success of the Cobra and the image it created for Ford, there was interest at Ford to keep the Cobra going. Eugene Bordinat, the Vice President of Styling at Ford went to work designing a potential replacement for the AC sourced Ace. Bordinat's design was a bit too advanced for the time and was never put into production. A few prototypes were built and apparently lost. When Alvin Kelly found one of these prototype bodies, he decided to cast a model and start building the Cobra that never was. A handful of Kelly Pythons were built and it's believed that only seven remain. This is one of those and can be found here on craigslist in Palm Springs, California with a $39,500 asking price. Special thanks to JohninCM for the tip!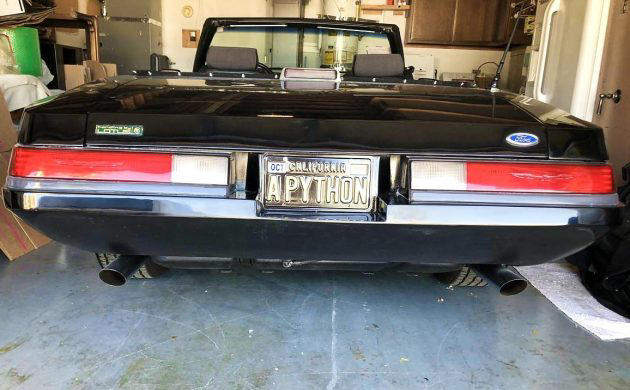 Given how few Pythons were built, detailed/accurate information is fairly sparse. What we do know is that these cars were based on the Fox-body Mustang, used lots of Ford parts, and apparently received Ford's blessing, as they were sold in Ford dealerships. And this is where the story gets really interesting! These weren't kit cars, rather fully turnkey vehicle that came with a factory warranty. Each car was taken directly from the factory, the body removed, the chassis reinforced, the suspension reworked by Lotus, and the Bordinat styled body installed.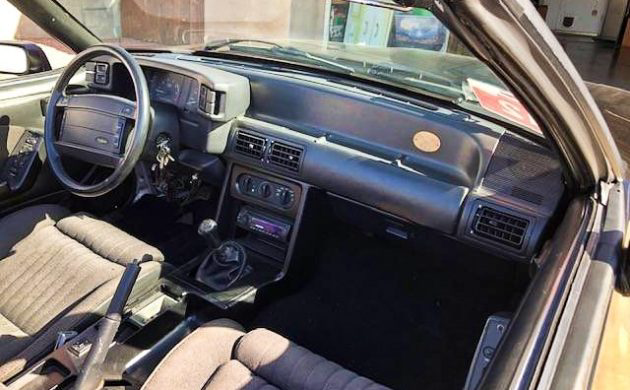 The seller doesn't offer any of the car's history or story, but it appears to have been found in a storage unit. It's been cleaned up and is said to run and drive like new. The seller notes that under the hood is the 5.0 HO V8 that's paired to a 5-speed. With 46k miles on the odometer, it should have lots of life left in it. The interior looks to be in good shape, although the seller notes that it needs a new convertible top installed.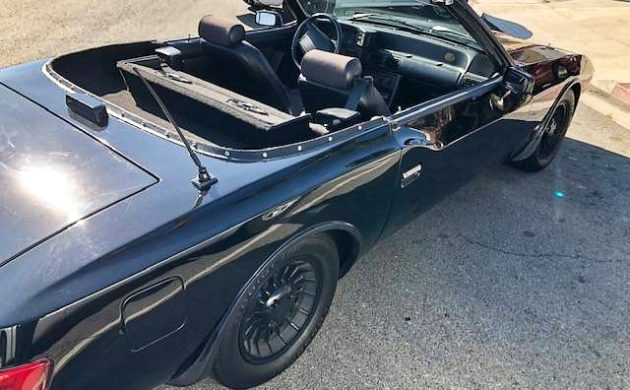 What an incredibly interesting find! The body design is fantastic and the fact that it's based on such a common vehicle means you will be able to easily keep it on the road. I for one would sure love to know more of this car's history and if the convertible top is a regular Mustang part. So, what do you think of this oddball? Had Shelby put this design into production, would it have done the Cobra name justice?