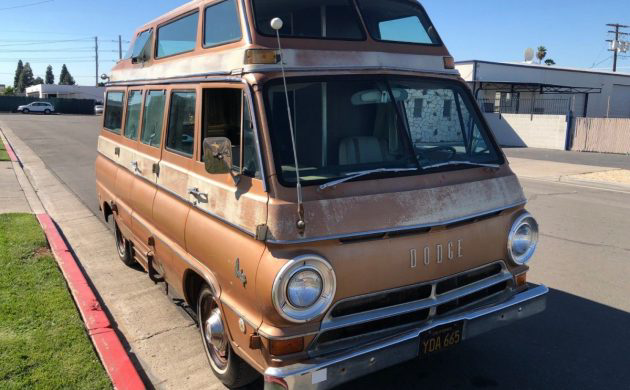 The seller says this 1969 Dodge A108 Corey Cruiser Camper Conversion Van is the "hight water mark" in the collectible van market at the moment. That's high praise for this oddball camper, and while I don't deny that there's some level of desirability at play, I think the 23-window VWs own the high-water mark in the van market at present. Regardless, find the Dodge here on eBay with bids over $2K and no reserve.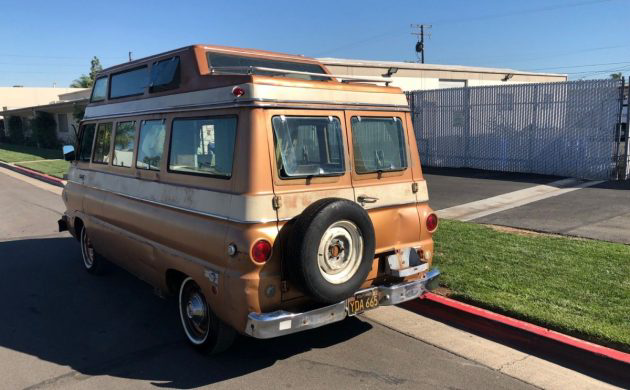 The seller says this California van has had just one owner prior to himself. I do think he's correct in noting that this has left the camper van surprisingly complete, as most vintage R/Vs end up being torn apart as various owners add their custom touches and lose the OEM bits. The only camper component that isn't original is the toilet, as that's been replaced with a new one. If you're looking for your own van to convert, check out this recent Barn Finds Exclusive for several Dodge A100 and Ford Econolines projects for sale.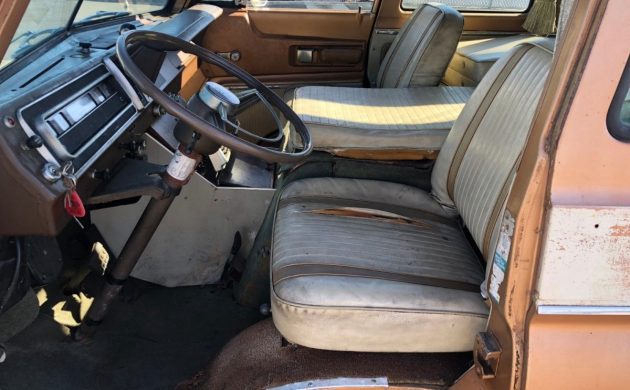 The upholstery is torn but still looks far better than expected. Same goes for the carpets, door panels, and dash. The seller says that "…the cushions, lights, battery boxes, bumpers, factory stereo always seem to be missing by this point due multiple owners. Not this van, it is very complete." In addition, it has functional A/C, power steering, and a "…high compression 318 2 barrel moves the van down the road with ease."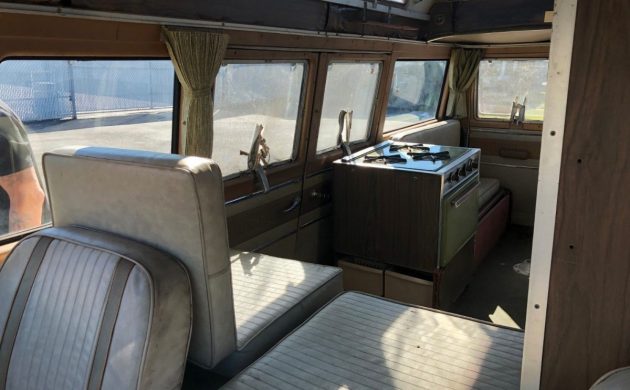 Inside, it looks like the seller's description holds water. The cabin is quite nice, and more complete than I'd expect for a camper conversion that hasn't been on collectors' radar as one to spend any time preserving. The seller says less than 400 of these Corey Cruisers were converted in Pasadena when new, and I can agree they don't pop up for sale all that often – especially in condition like this.
Have something to sell? List it here on Barn Finds!