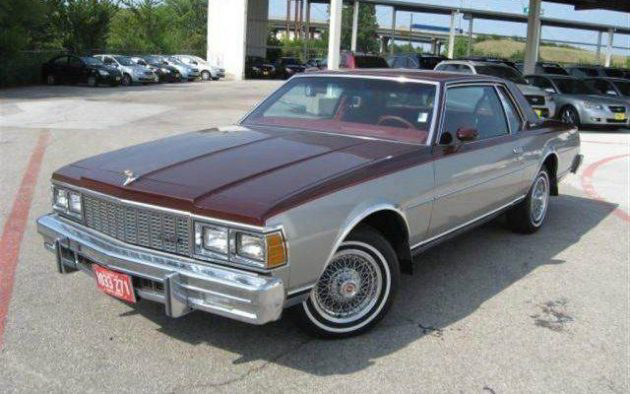 I am frequently the odd-man out when I get excited about a car like this. There are people who see this mint beauty and say that the $16,900 price tag is too high, or that they remember when cars like this could be had off of used car lots for $900. There will be someone who's complete and entire opinion on this car is "derby." I am not one of those people! I know this car is relatively unexciting to most people, and I know that the 305 is a relatively undesirable engine, especially in a "grandma car" like this. This beautiful specimen can be found here on eBay Classifieds in Orlando, Florida. Allow me to explain why it's so cool!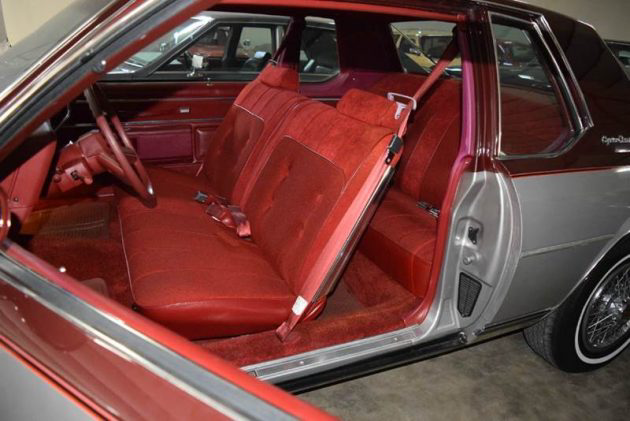 First and foremost, this car only has 4,600 original miles, an amount that is exciting to see for any car over 15 years old. This signifies that this car was a "special circumstance" of some sort: either someone did not use it very often, or it sat on a lot for quite sometime. Maybe the original owner ordered the Caprice of his dreams, but died after only driving it for a year and his wife couldn't bring herself to sell it, and now the grandkids have sold it to Orlando Classic cars! Or maybe this car was part of a private fleet, used only when the owner wanted to drive himself, hence the two doors. While I doubt either of those scenarios is the case, perhaps you can see why low-mileage well-preserved mundane vehicles like this are exciting.Besides, how can you say no to a flawless red interior like that? The ad states that this car has spent many years in different low-mileage collections, but I want to know how it stayed low-mileage to begin with!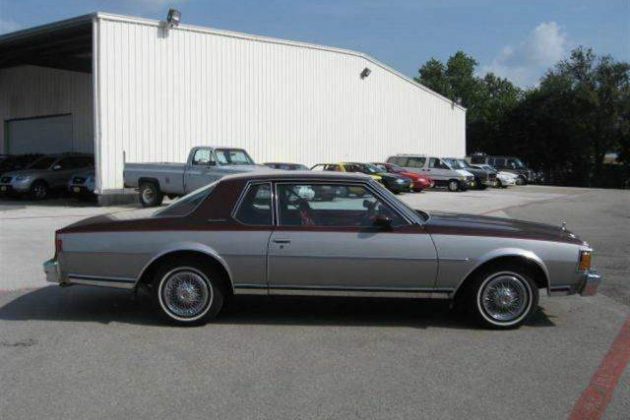 If the allure of low miles hasn't gotten you, what about the two doors? I didn't even know they made a two-door Caprice, because I've never seen one before. According to the ad, they accounted for only 10% of production and I do not doubt that statement. The other thing that strikes me about this car is the wrap-around rear window, which gives this normally boxy Caprice quite the sleek look. Reportedly, this was an option available for 1977-1979 only. Other options include "air conditioning, power steering, power brakes, tinted glass, two-tone paint, tilt steering wheel, cruise control, power door locks, bumper guards, sport mirrors, Am/Fm stereo and wire wheel covers." This car checks a lot of boxes on my list of vehicular preferences!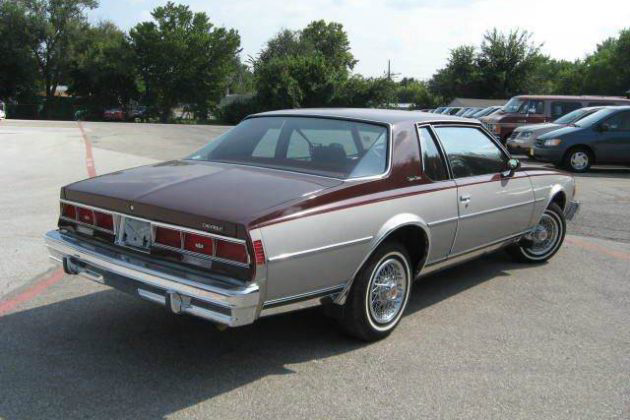 The two-tone paint really sets this car off. The dark red on top is almost a plum color, and really accents the normally unimpressive silver on the bottom. The pinstripe in between helps make the otherwise abrupt transition, and the whole paint scheme is reminiscent of a Rolls-Royce owned by a friend of mine. Coupled with the brighter red interior, this would've been one hot car in 1979 as far as sport-luxury is concerned. This Caprice runs, drives, and is ready for a new owner. I would almost be afraid to drive it, but it would be hard to hold myself back. What would you do?