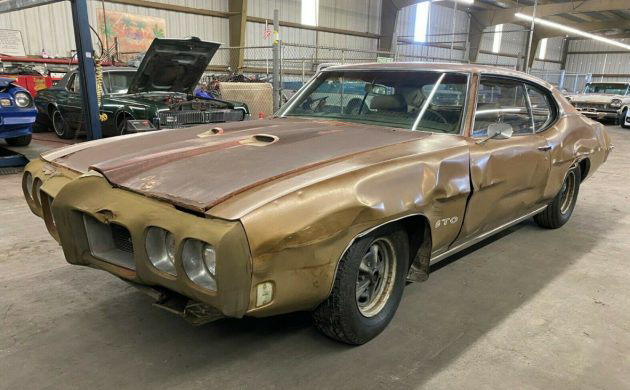 Cabrito is the Spanish word for young goat. This is more like an old goat and it is battered and bruised. It is for sale here on eBay at no reserve. The car is located in Moreno Valley, California and there are three days remaining in the auction. The current bid on the car is up to $5,109. There were three engine options available in 1970 in addition to the base 400 cid 4 barrel engine.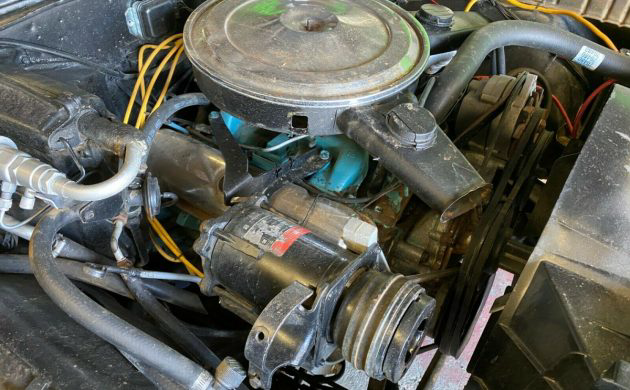 The seller states that the car is equipped with its original Pontiac V8 motor. It is most likely the base 400 cubic inch engine but it could be a Ram Air III 400 cubic inch engine that was rated at 366 horsepower (gross) for 1970. The engine is mated to an automatic transmission that is operated by a floor mounted shifter in the console between the bucket seats. The engine and transmission are said to be in running condition.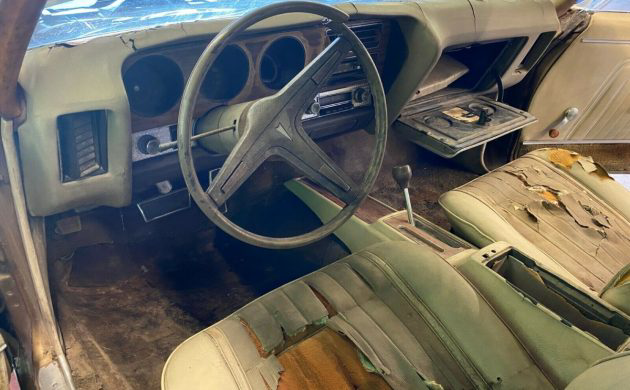 The interior almost looks as bad as the exterior. The seats and dash are ripped and cracked. The carpet is moldy and dirty and there is no lid on the console compartment. The car needs a new ignition switch which may indicate some wiring problems. The car was originally equipped with power steering, power brakes and air conditioning.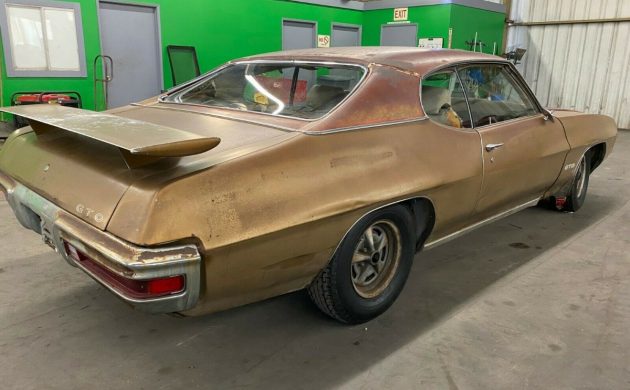 This side of the car looks great compared to the driver side which will need a new door, front fender and quarter panel. The front end and lower valance will need to be replaced and there is some rust in the hood and trunk pan. The tires are holding air and the seller states that they are new along with a new battery. This car has a lot of surgery in its future but I hope it is put on the road again.