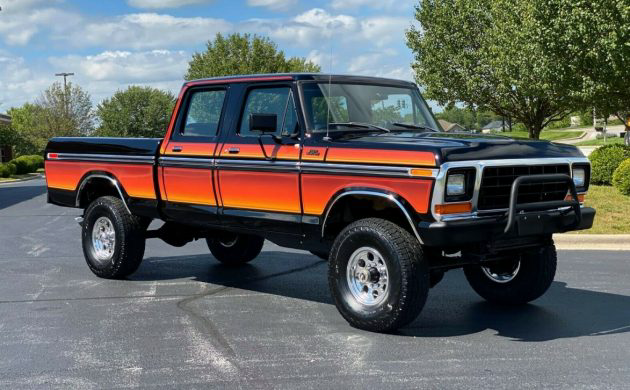 Vintage crew cabs seem to be very popular right now, especially Ford. In the last couple of years, they have started to command strong prices with nice examples bringing $40K+. This one is from 1978 and can be found here on eBay with a current bid of $25,000 and the reserve hasn't been met yet. Located in Nixa, Missouri, the truck is ready for the whole family to have fun with!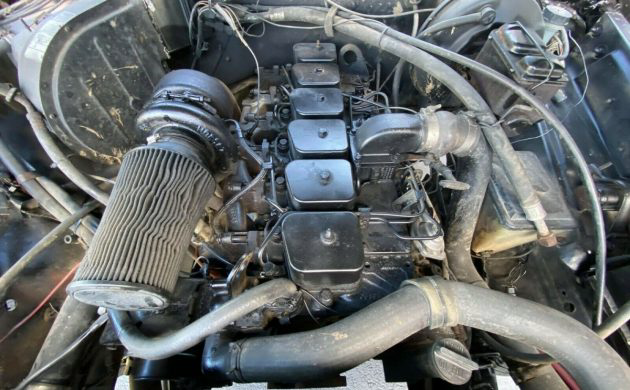 While some Ford purists will scoff at the engine choice, it's hard to beat a 5.9L Cummins. The crew cab body was transplanted onto a 1993 Dodge Ram 1-ton 4×4 chassis. The Cummins Turbo Diesel is backed by a 5-speed manual transmission. Speaking of the transmission, it was rebuilt at the time of the swap along with a new clutch.
Like the outside, the interior has been refreshed. New carpet, dash pad, and window felts are in place. The seller says the seats have been recovered at some point and are in good condition. There's a photo of the rear seat and it looks just as good as the front. The ad says it will need a radio and the AC doesn't work, hopefully, they are easy fixes.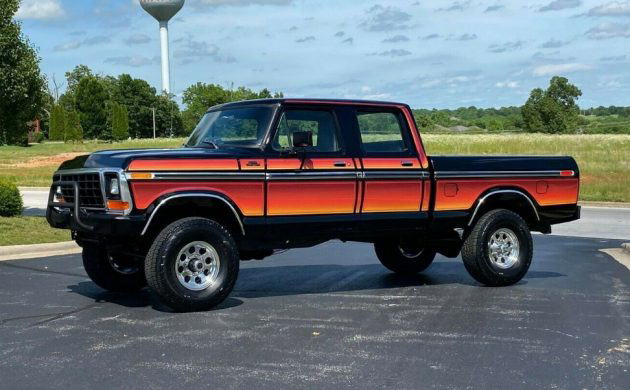 The truck has been repainted with an awesome black base coat. Over the top lies a set of one-off reflective vinyl graphics in the classic "free-wheeling" color scheme. New wheels and tires round out the exterior which is a very handsome package. Overall, this seems like a fun ride that could be used as a hot rod hauler, cruiser, or camper. How would you use it?