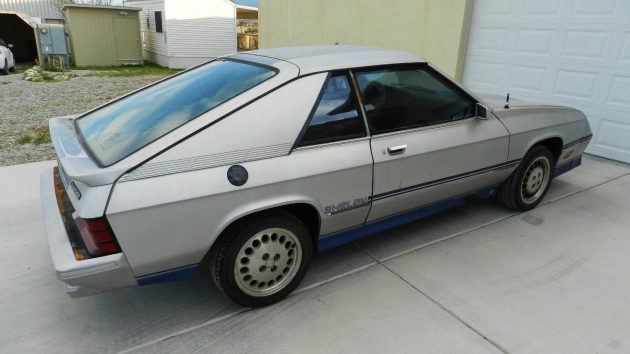 When we write about Shelbys, it's often in hushed tones or excited yammering about how much money it will bring at auction. However, you don't often hear the words "daily driver" and "Shelby" in the same sentence. But then again, we're not talking about a Mustang or a Cobra; no, we're discussing the less-loved 1983 Dodge Shelby Charger here on eBay!  Sure, it's not worth a small fortune but some respect is definitely due to the individual that has kept one of these chugging along as a reliable steed with a connection to one of the biggest names in the industry. 
Now, that connection to Shelby took a variety of forms in terms of what the famous nameplate got you. This is an early car, a 1983 model, so this is part of the initial production run of Shelby-branded Chargers (technically, I believe it's a 1983.5) that lacked a turbocharged powerplant. Instead, this iteration made do with special ground effects, striping, wheels and a more performance-oriented suspension. The nose was also re-styled and the manual gearbox – which this car has – was revised with different gear ratios. This car retains those Shelby-sourced bits but it is fairly tired cosmetically.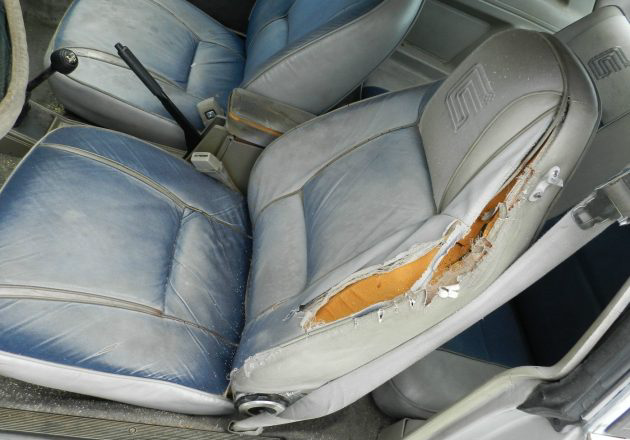 Inside, the unique Shelby bucket seats and upholstery have survived, but the driver's seat will need recovering. The seller also notes the steering wheel is in rough shape, too, but these detriments seem more in line with a car that was driven daily for years rather than one that suffered from outright neglect. Other issues include a working speedometer that doesn't report accurate speed and missing speakers in the doors. The seller takes a, "Check out the pictures to see what you're getting" approach, so be sure to review carefully if a cheap, running Shelby is on your bucket list.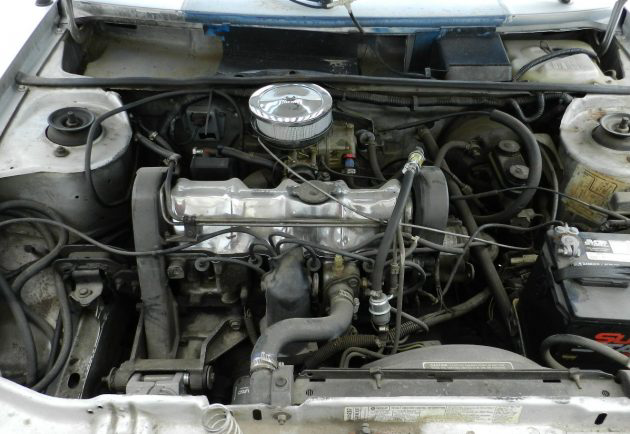 The engine bay is surprisingly clean for a car that has served as someone's plain-jane daily driver. However, I'm conflicted here: I do appreciate this era of Mopars where Carroll attempted to inject some life into their boring economy cars, and he absolutely succeeded. But if it were me, I'd hold out for a later example with the beefier turbocharged components under the hood, as the last run of the Chargers shared drivertrains with the Omni GLHS. Still, for the $1,550 Buy-It-Now, this could be the cheapest way into Shelby ownership. Would you go for this example or wait for a later car?