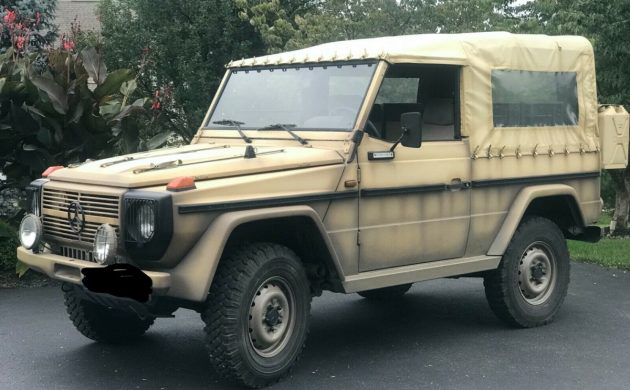 Ex-military vehicles are intriguing choices for a hobby vehicle, especially since so many of them have been left in storage with surprisingly low mileage. While here in the U.S. we're accustomed to seeing the Humvee in such roles, the venerable Mercedes G-Wagen is the familiar face in the room when it comes to factory-built 4x4s that have proven quite effective in climbing over unfriendly terrain and remaining reliable to a fault. This 1988 Mercedes-Benz 240GD is a former Danish army vehicle that was left behind when its vehicular companions went on a multi-year mission to Africa. Find it here on eBay with bids to $10K and the reserve unmet.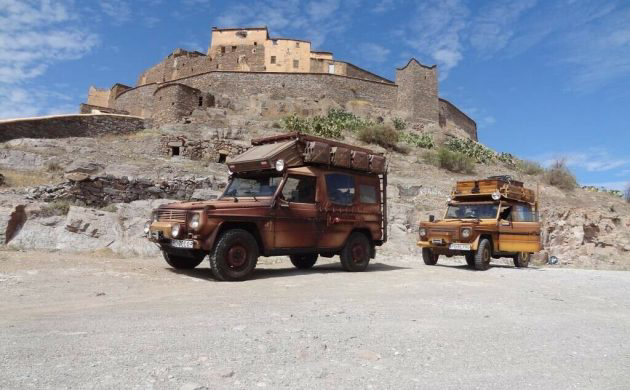 The seller notes some interesting history associated with this old G-Wagen, as the vehicle was intended to be part of a three vehicle fleet that were prepared for a multi-year journey to Africa. One of the crews assigned to the mission decided not to pursue the trip, so the Mercedes for sale here was left behind. It's a shame it didn't get the full assortment of kit that the trucks that did depart on the trip received – they sort of look like those Land Rover Discoverys used for the Camel Trophy event. The seller notes the he has some documentation from the soldiers that did go on the journey that the trucks performed remarkably well.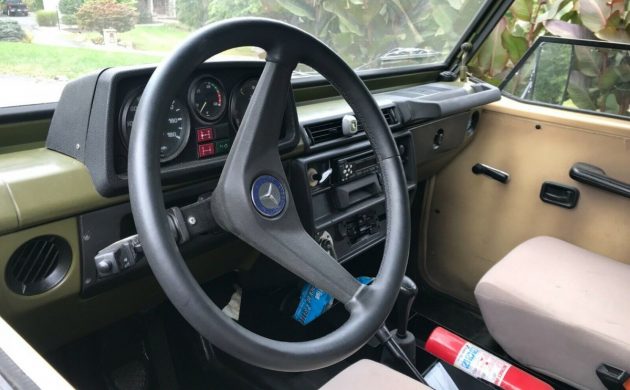 Regardless of equipment levels, this is essentially one of the "fresher" Mercedes G-Wagens we've seen, as mileage is impressively now at just over 36,000 miles. That's pretty typical for municipally-owned vehicles, or ones that were reserved for military use like this example. Usually, there is special, heavy duty equipment reserved for vehicles used in military environments, so I'd expect to find the full assortment of skid plates, long-range fuel tanks, stripped out electronics, and locking differentials – but that's a total guess on my part. The seller doesn't break out what special equipment it may have, but these were ridiculously capable trucks in almost any form.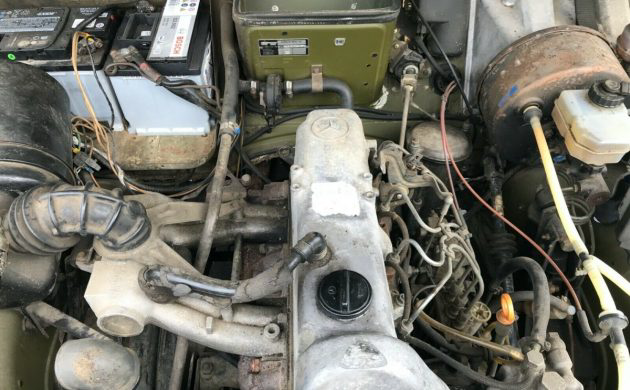 Much like my now-departed Toyota HiAce, these trucks were low on power but high on durability. The engine is a naturally-aspirated four cylinder making about 71 horsepower, and you can bet the gearing is anything but sprightly. To own one of these, you really have to be prepared for the fact that you're not going to go anywhere quickly, and acceleration is going to be borderline non-existent. But if you're a Mercedes collector, a Danish Army veteran, or someone who owns lots of rural property that needs a vehicle with more capability than a tractor, this low-mileage G-Wagen may be just the ticket. How would you use one?