This 1955 Chevrolet Bel Air appears at first glance to be a good potential project, but the closer you look, the more layers of the onion you peel back. You can find the car here on eBay with an asking price of $7,500. Located in Atlanta, Georgia, unfortunately, there isn't much information in the ad regarding its history. Let's check it out and you can decide if it's worth the asking price.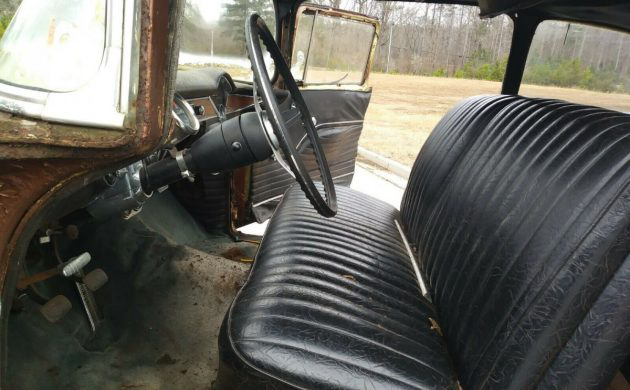 The interior looks pretty decent. The front and rear bench seats have black upholstery that appears to be in good shape. This car will make a good low-budget build and black bench seats will fit in with any theme. The seller does say that the steering wheel does not come with the car, although they will install a different wheel to make the car steerable. Not sure if that means the column and tachometer are not included as well, or just the steering wheel?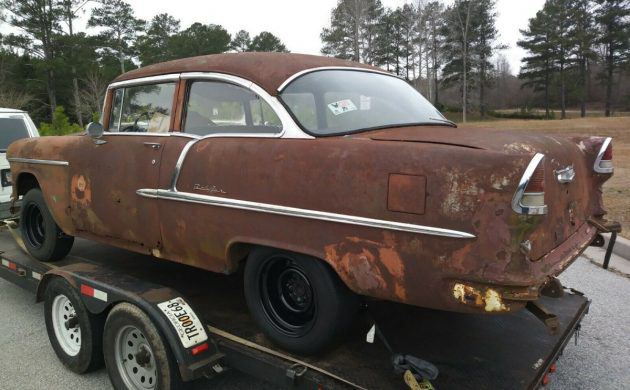 The car has a 10-bolt rear end that was only installed to make it a roller. The wheels and tires look new but are probably just to make it a roller as well. The plus is the glass is all there, but there is no engine or transmission. The car is also missing the bumpers and appears to have quite a bit of rust. The trim looks decent with headlights, tail lights, window trim, and body trim all looking pretty good. What do you think about this car? Is there enough there to make it a good project or would you pass on this one? Let us know.
Have something to sell? List it here on Barn Finds!